Interested in joining the Ambassador Council or have questions? Contact marci.bifone@habitatportlandregion.org
The Ambassador Council (AC) of Habitat for Humanity Portland Region is a diverse group of motivated young professionals representing a wide array of sectors and career paths who are passionate about the importance of affordable homeownership in the Portland Region. Click here to view a roster of current AC members.
AC members will have the opportunity to meet new people, build leadership skills, and gain knowledge of the issues affecting affordable housing and homeownership in our region.
What We Do
The AC supports the mission of Habitat and helps Habitat grow and thrive through volunteering, advocacy, fundraising, and engaging their networks and socially conscious adults in the mission of providing safe, decent, and affordable housing. The council's work supports the vision of a world where everyone has a decent place to live.
Become a Member
As an AC member, you will get priority access to build days, opportunities to participate in special projects to help further the mission of Habitat, and a monthly President's report to stay up to date with Habitat happenings.
Responsibilities of all AC members include:
Spread awareness of Habitat and its mission: Introduce Habitat to your network through our fundraising, volunteer, or social events
Donate: Each member has a goal of donating or raising $1,000 to help us reach our groups funding goal of raising $100,000/year
Volunteer: Commit for one year and attend at least 2 volunteer events/year
Events: Register for and promote our annual spring HopeBuilder Fundraiser
Meetings: attend at least 4 meetings/year
Questions?
If you are interested in learning more or joining the AC please contact Marci Bifone at marci.bifone@habitatportlandregion.org or at 971-358-3848. Click here to access detailed descriptions of the specific leadership opportunities available as an AC member.
Impact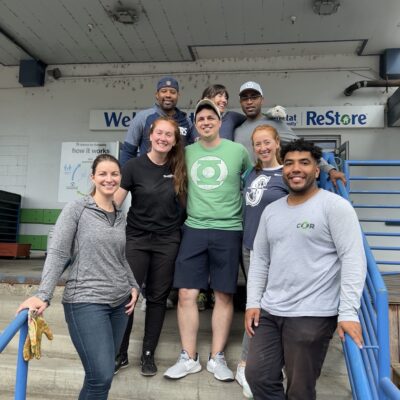 $350,000+
dollars raised

450+
volunteer hours