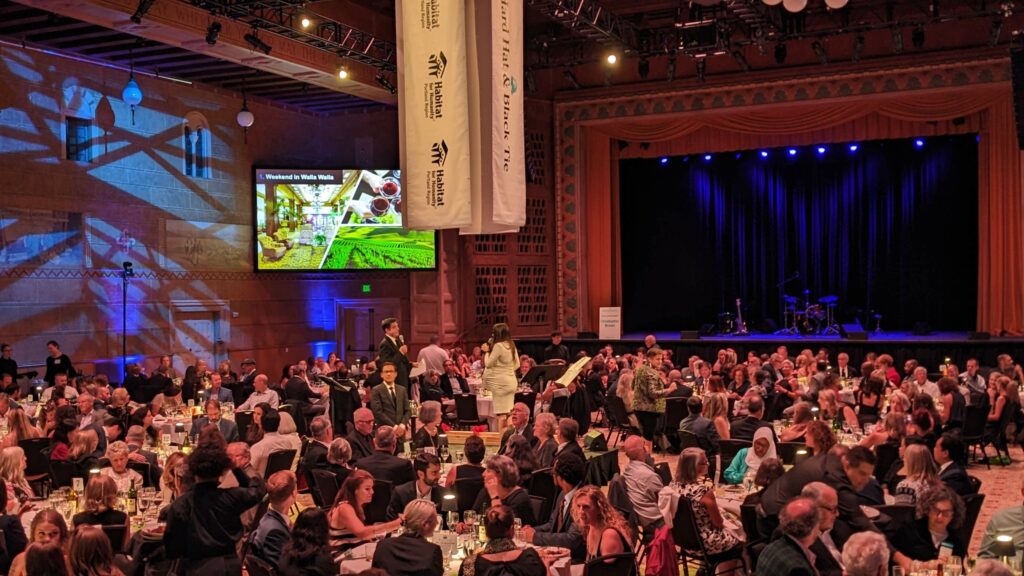 During our Hard Hat & Black Tie Benefit, President and CEO Steve Messinetti urged you to make a difference in our community, and together we raised nearly $450,000!
Because of your generosity, more people in the Portland region will have an affordable, safe, and stable place to call home.
 
All the funds we raised will go directly into building more affordable homes for local families like Angie's, who shared her story in a video we played at the event.  
Angie purchased her Habitat home in 2010 after years of constantly having to pack up and move when landlords decided to sell.
Today, Angie and her husband, along with their kids and grandchildren, enjoy family gatherings at her Habitat home, which she keeps decorated for Christmas all year long.
"Home is everything," Angie said. "I enjoy being able to tell people I helped build my house that I live in."
Together, we have the power to make positive changes in our community.

Habitat for Humanity Portland Region's President and CEO Steve Messinetti shared a bit about our plans for the future to increase affordable homeownership opportunities in our community:
"Habitat can't build enough homes to solve this problem, but we know our community can. That's why we are launching new partnerships with for-profit and other non-profit developers to help escalate home production, where they'll build the homes, and Habitat will work with buyers to purchase the homes with affordable mortgages."

Thank you to everyone who made this event such a success. To our dedicated auction committee for hand selecting each detail; to our Platinum Sponsor First Republic for continuing to support our mission; to The Portland Art Museum for hosting; to our auctioneer Johnna Lee Wells and our emcee Drew Carney; and to each and every one of our guests, staff, and volunteers for strengthening our community through your dedication and kindness. Through all of you, we are paving the way for our neighbors.

If you weren't able to attend, but would still like to make the dream of homeownership a reality for more people in our region, please consider donating today: https://habitatportlandregion.org/donate/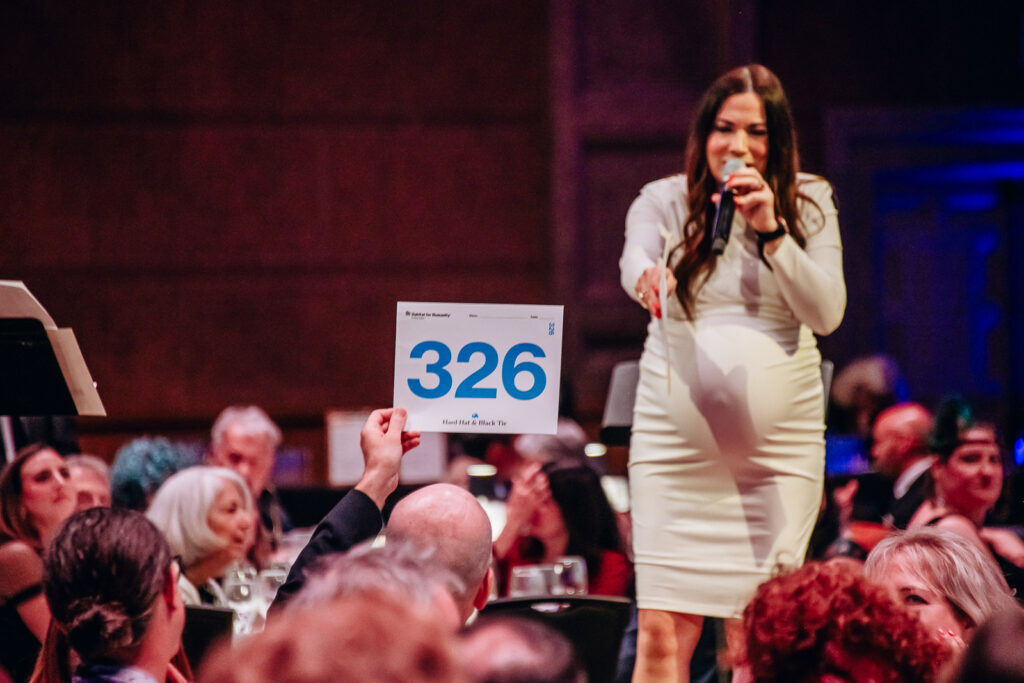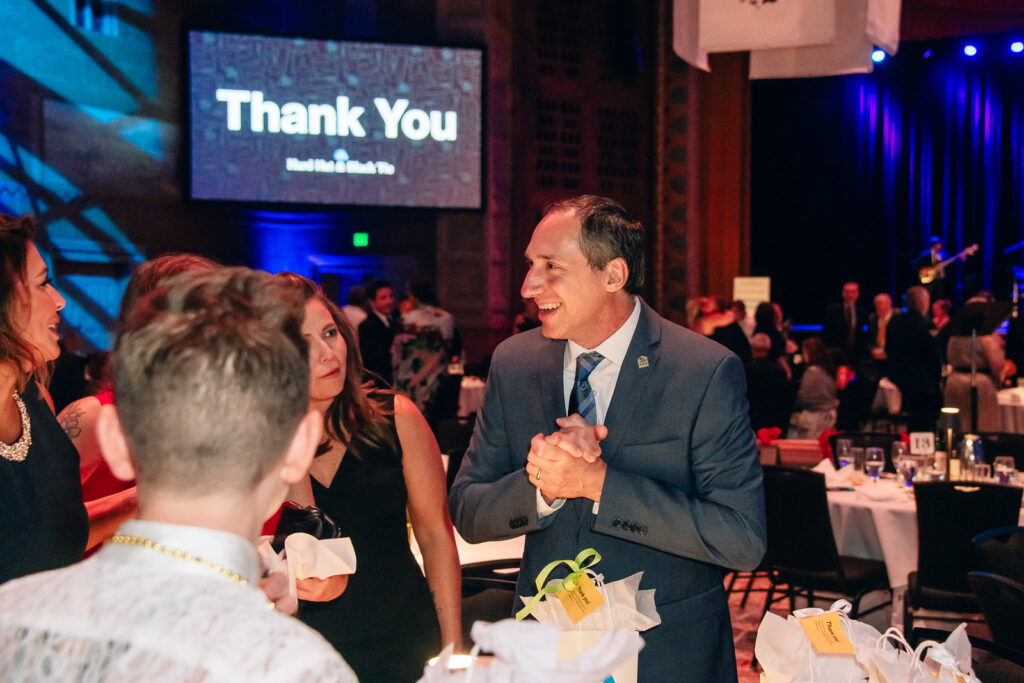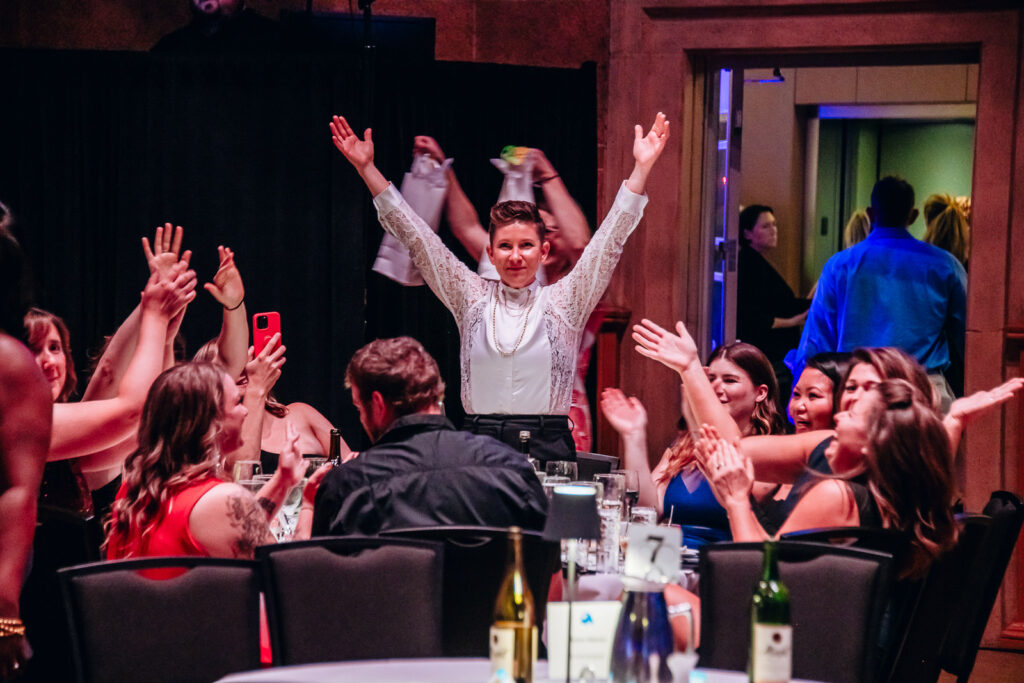 Photography by Jason DeSomer of Whatever.Photo