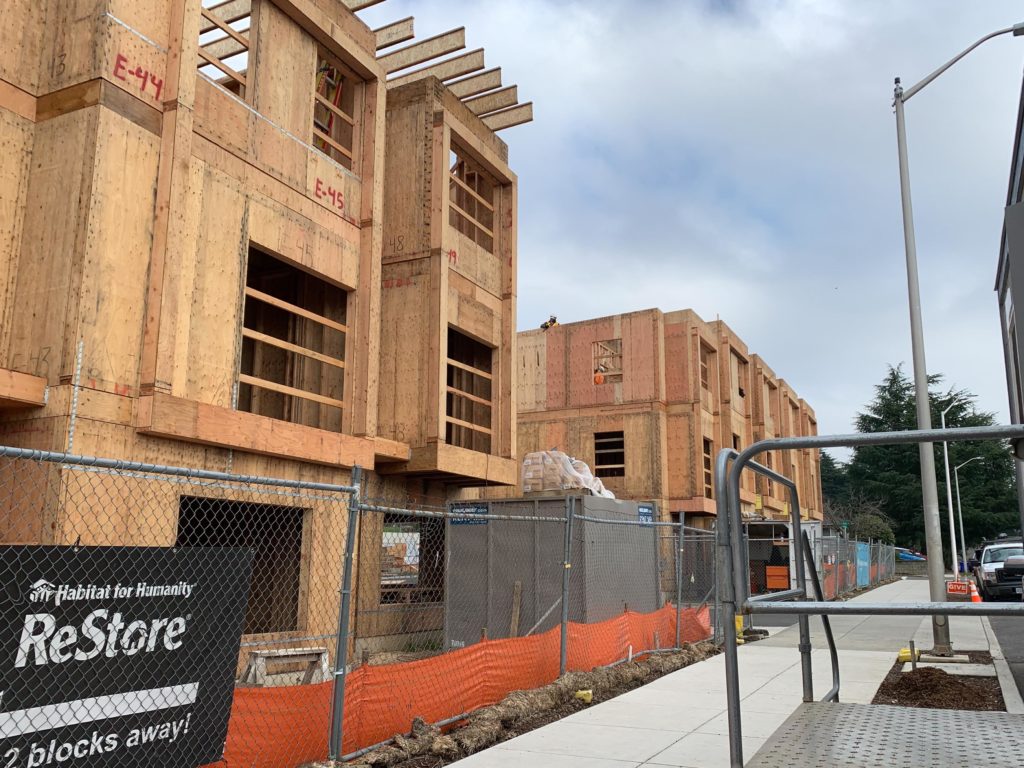 With home building at every stage of construction, we're running at full speed with all hands on deck. Here's a snapshot of the communities we are building all throughout the Portland region.
Foster-Powell | Southeast Portland
In the Pleasant Valley neighborhood, we continue to build foundations and pour concrete at our 40-home community in SE Portland. We are continuing groundwork, and, by the end of this month, we are finalizing foundations on half of the homes.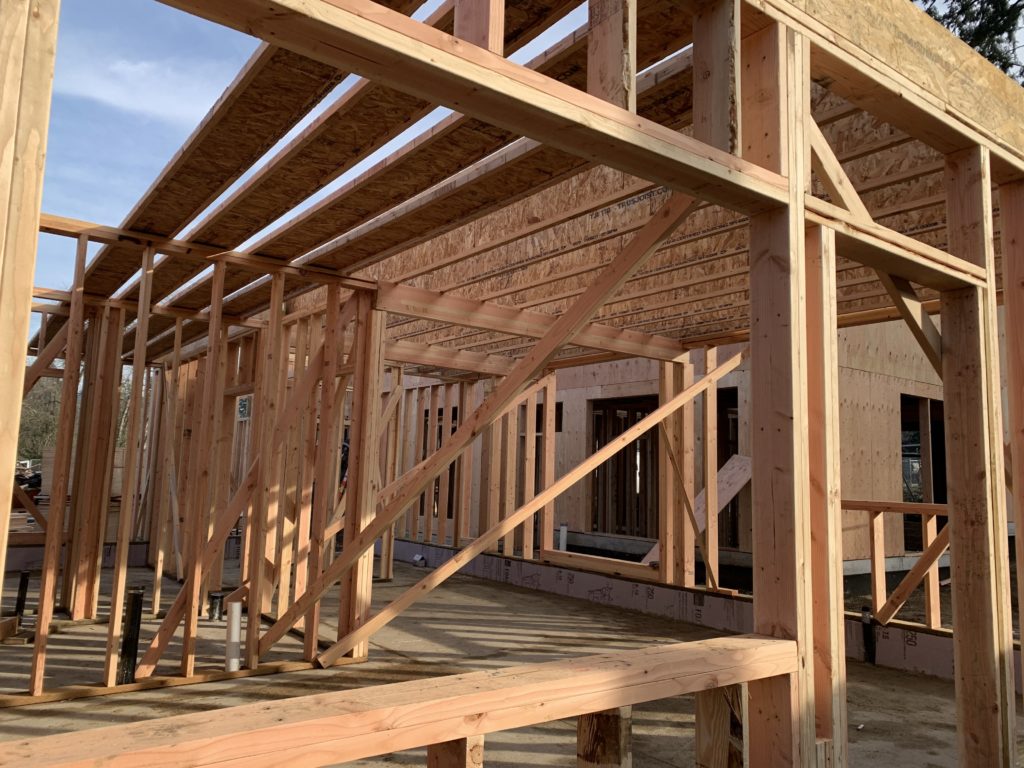 Cherry Blossom | Southeast Portland
This spring, we are continuing exterior and interior work on this 31-home community in SE Portland, which will consist of four four-plexes, five five-plexes, and one single-family home. Our crews have just finished interior cabinets and trim. On the exterior, we've completed siding, roof installations, plumbing, heating, and electrical. We are putting the final touches on rough-ins at some homes, including bringing in and installing mechanical lines to install through the homes.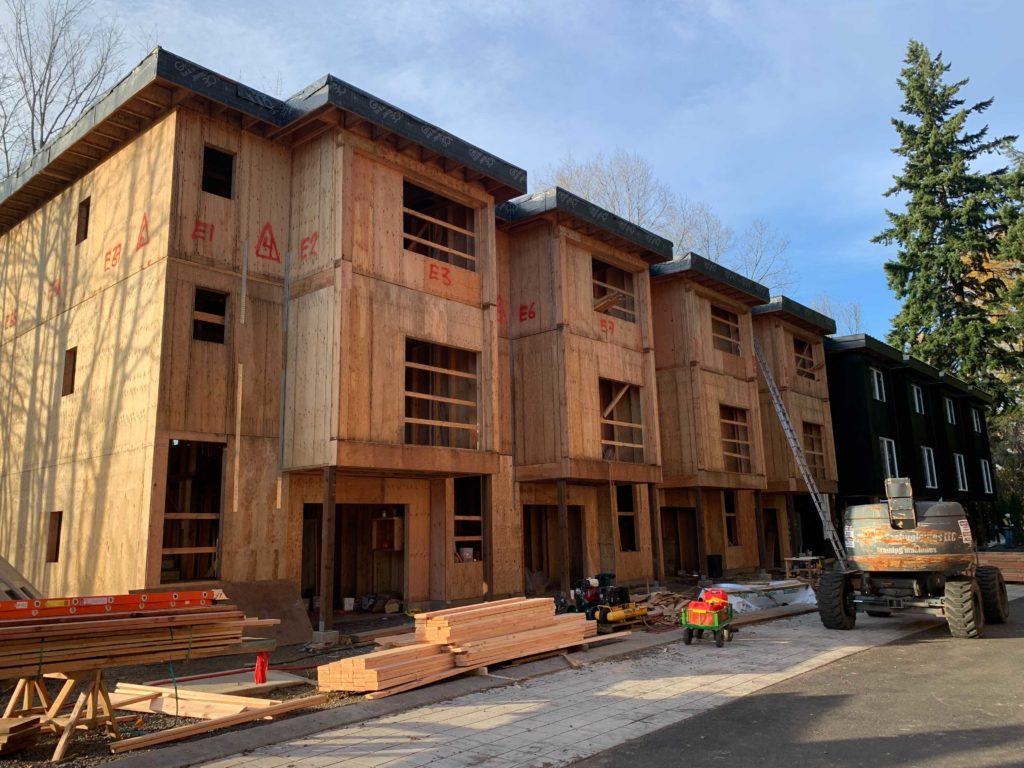 Kenton Commons | North Portland
Despite colder temperatures, we are working to accomplish interior finishes, electrical work, and plumbing; including installing hot water tanks and toilets. This month, we will install carpets, and on the exteriors, we will continue to lay down pavers once the concrete sidewalk and landscape is finished.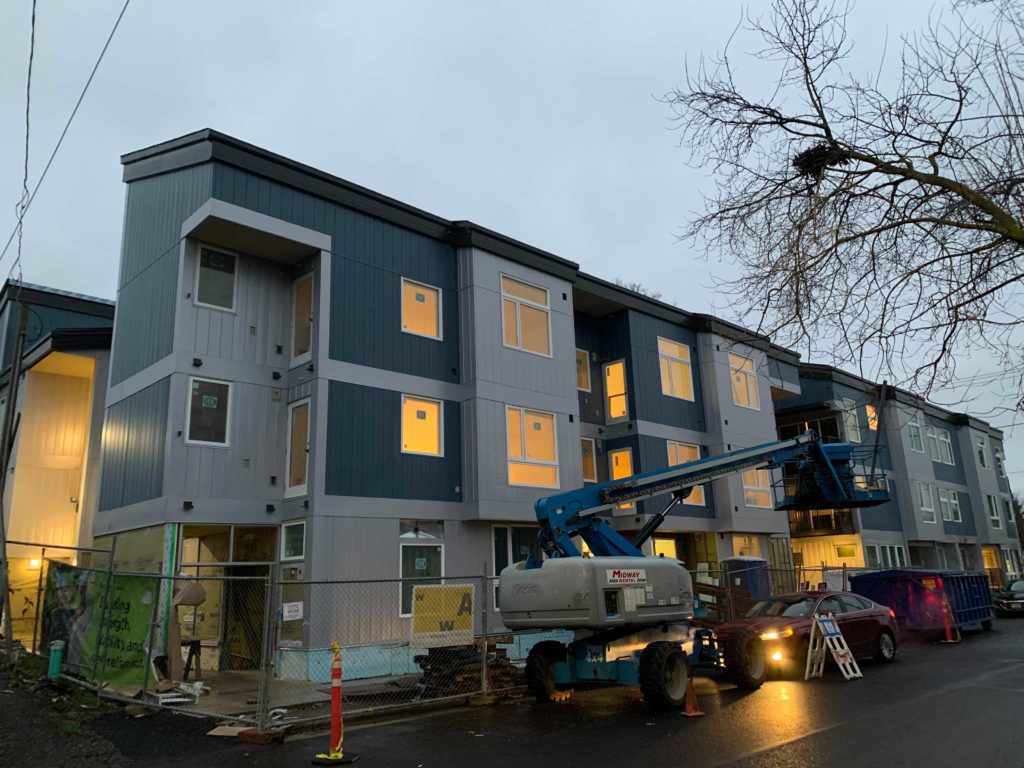 Denney Gardens | Southeast Beaverton
We are at the home stretch of this 16-home community and are wrapping up the final touches on one last duplex. We're installing the last of the appliances and flooring, as well as finalizing exterior improvements, such as landscaping and parking lot features. To top things off, we will also build a community park so neighbors can relax and build relationships in a safe and healthy outdoor area.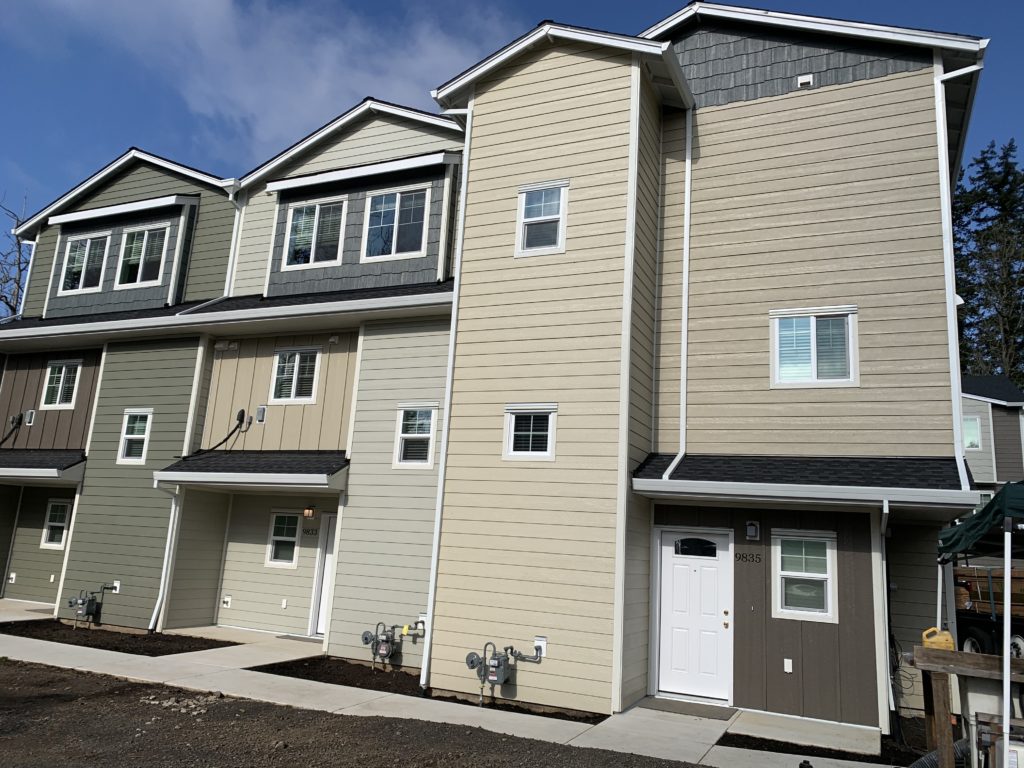 Alder Commons | Southeast Hillsboro
At this SE Hillsboro community, 8-homes— a five-plex and three-plex—are making their way through the framing stages. For the first time since the pandemic began in 2020, we invited a limited number of volunteers on-site to help us begin the process of framing, which will continue to happen throughout the month. Additionally, we are installing shingles, plumbing, and mechanical rough-ins.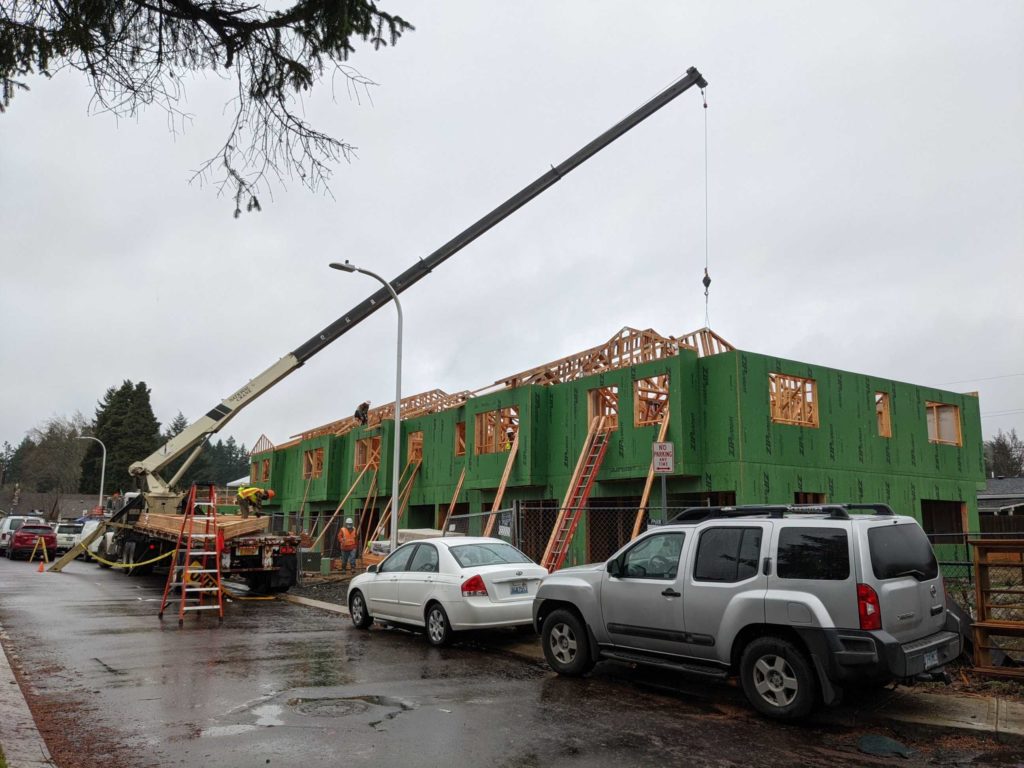 As we approach spring and the season warms up, two more communities in SE Hillsboro and Portland add 45 new homes to our efforts to increase access to affordable homeownership for hundreds of Oregonians and close the housing gap.