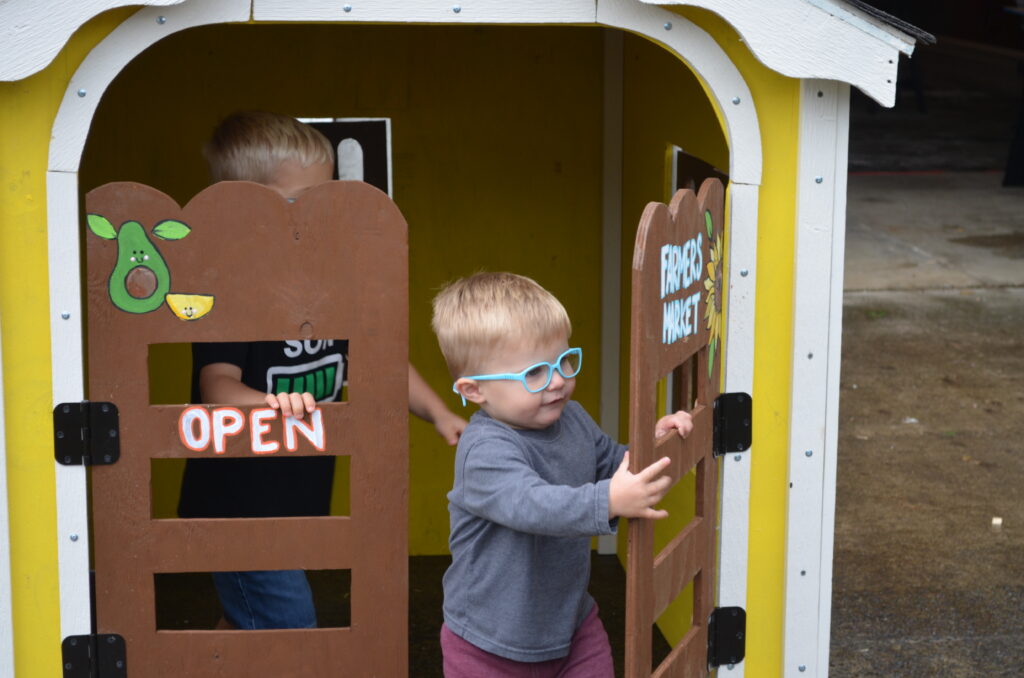 Habitat for Humanity's Playhouse Experience is back, and with the teamwork of long-time supporters from Avangrid, we already have our first new playhouse ready to go. 
The Playhouse Experience partners with a team of volunteers to build and decorate custom spaces for kids going through a life-altering loss in their family. Children who would especially benefit from the program are selected in partnership with the Portland-based The Dougy Center, a national grief center for children and families.
Children get to choose their custom design based on their interests, and Habitat teams with volunteers to assemble and decorate the playhouse, which are then donated to the child's family. The program gives children an exciting new place made just for them — a place to process or escape it all, with plenty of room for rowdy fun.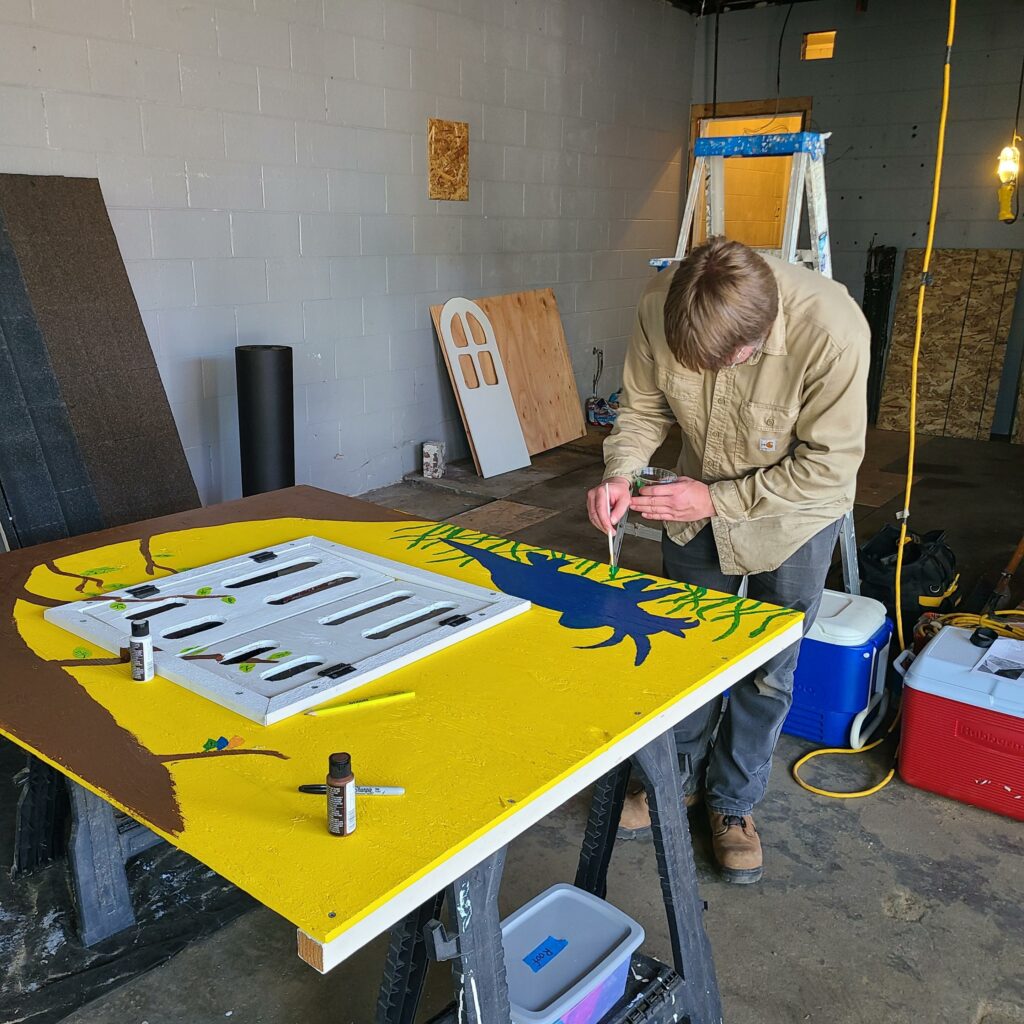 The team from Avangrid build a new playhouse.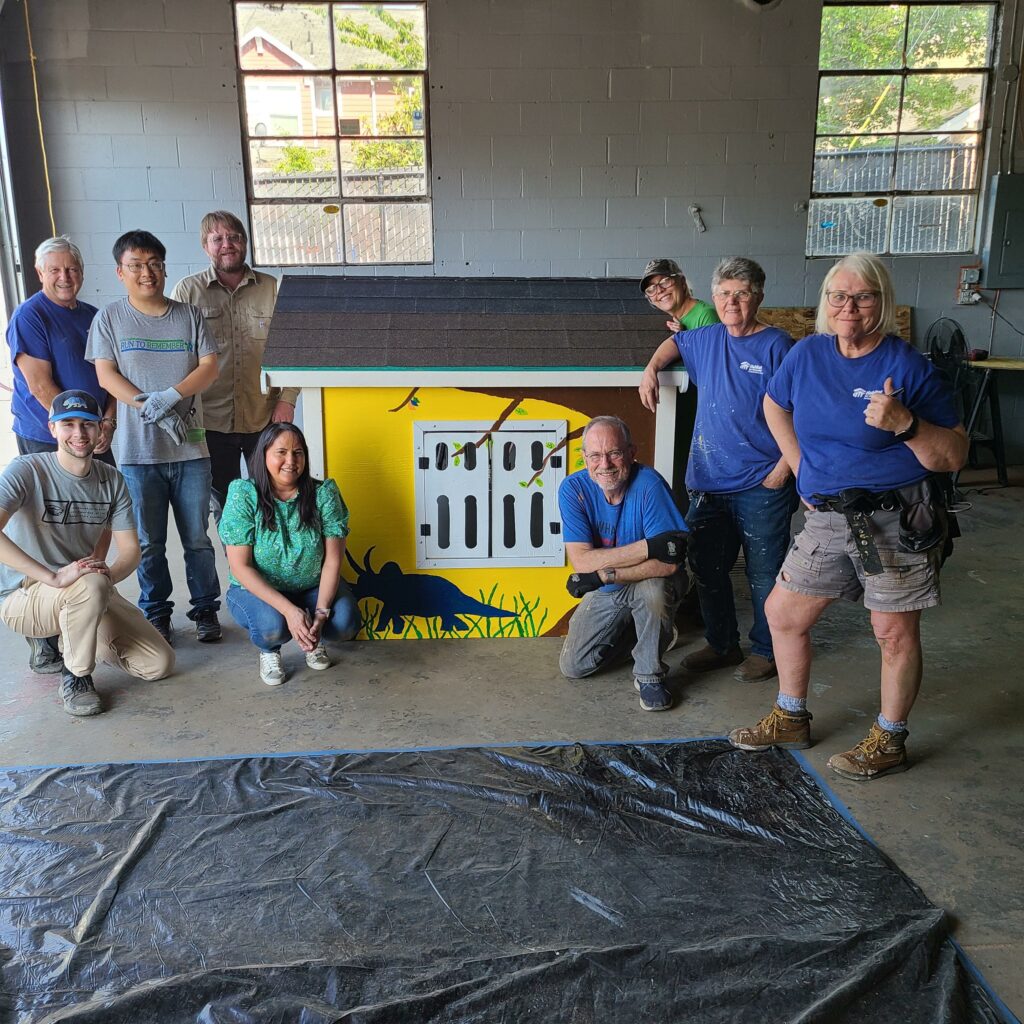 A sustainable energy company, Avangrid was an early proponent of the Playhouse program. So it was fitting that their Playhouse build in May was Habitat's first official event since the program went on hiatus during the COVID pandemic.
Teens from Leodis V. McDaniel High School have offered to donate their time to make crucial cut-outs for construction, and donors cover the cost of supplies and can also provide volunteer hours to build and decorate the playhouses.
To build one playhouse requires a donation of $2,500, with the build site at Habitat's facility. Or, for $3,000, Habitat will bring the materials to a donor or company's office for the team to help build on site before it's transported to the recipient family. Team donations to the Playhouse Experience not only give children a space of their own, they also directly support Habitat's work to build and repair more safe, affordable homes for families and individuals across the Portland region.
Habitat is committed to building 20 playhouses by the end of the year, and The Dougy Center has a longer list of kids who would love to have playhouses of their own as they navigate an incredibly difficult time.
Interested in getting your company involved? Reach out to Alex at Alex.Sundermeier@habitatportlandregion.org, or call 503-716-2200 to learn more.