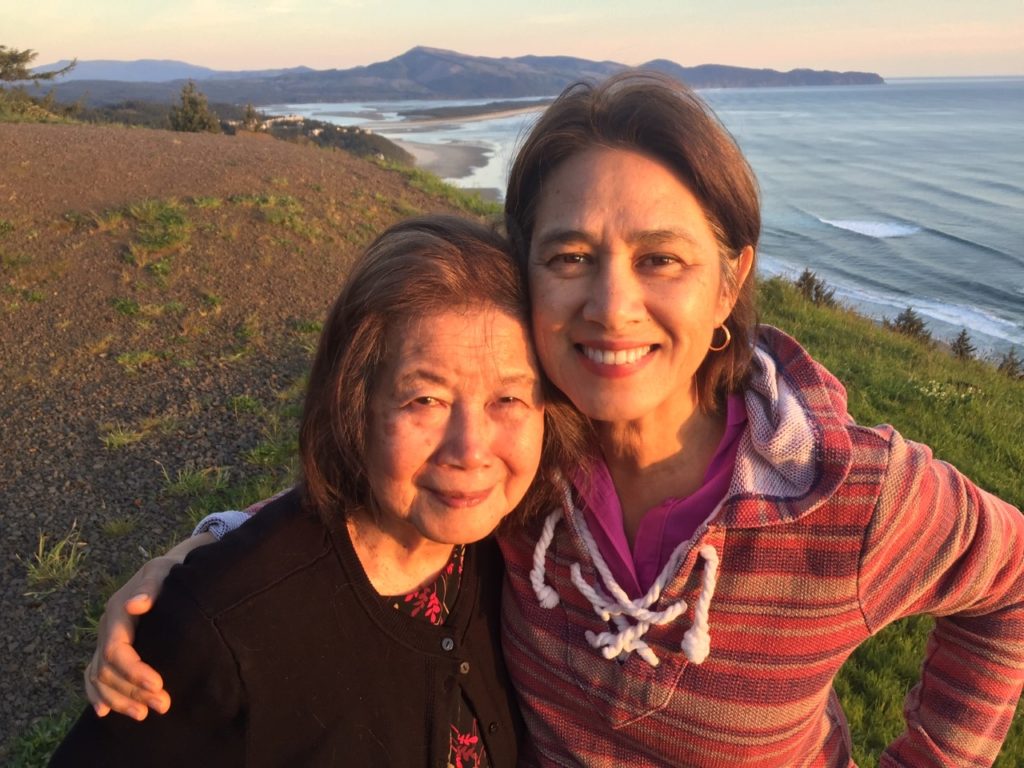 For Alice Wiewel, Oregon's state architect, including Habitat for Humanity Portland Region in her will was an easy decision. "I think it's important to recognize that you don't have to have a long-standing relationship with a non-profit to make a lasting impact. Supporting Habitat's mission can look different for everyone and all of these ways are equally important in lifting up our community," said Alice.
When discussing their estate plans, she and her husband, Wim Wiewel, President of Lewis and Clark College, decided to choose separate non-profits that they each cared deeply about and then they allocated a percentage of their respective wills to their chosen missions.
"Oregon is my home and I love living here. I think it is stunning and wonderful; the city has such potential. There is so much humanity and decency here. It is a great place to grow up and to raise a family," Alice shared.
Alice and Wim have been Oregonians for 13 years, after moving here in 2008. As an architect, Alice has been familiar with Habitat's work for over 40 years, but she first learned about Habitat's work in the Portland region from current Board Chair, Judge Julie Frantz at one of their book club gatherings in 2018. Interested in learning more, Alice attended the annual HopeBuilder Breakfast, featuring keynote speaker Cheryl Strayed, and it was then that she realized the extent of Habitat's efforts in her own back yard.
Alice is the State Architect for the Oregon Department of Administrative Services where she focuses on creating policy around the state's buildings and facilities. "My work has really shown me the need for shelter, stability and all the aspects that people need to feel safe. Home is really your oasis, a place where you replenish yourself to help you to continue navigating the world. Home a place where you should feel secure and safe. For families and children that don't have that security and stability, life's hurdles can become more strenuous and complicated. The generational impact of Habitat's work is really what makes it vital. Lifting one family up positively effects the lives of generations and it is the same with education, but certainly, housing," Alice shared.
Reflecting on her own housing journey, Alice felt very fortunate to learn about the importance of homeownership from her parents at an early age. "My parents immigrated to the US from the Netherlands when I was two years old. They were both scientists, my father was a physicist and my mother a chemist with a PhD in quantum chemistry. When they first moved to the US, they rented an apartment in Boston and lived in rental apartments until they could finally afford a down payment on a home," said Alice. Thanks to her parents, she grew up in a suburban middle-class neighborhood and that stability helped her parents move up in the economic ladder, which would help her long term as well.
Her parents' loving home also provided refuge for Alice to save for her first home—a goal she wanted to accomplish by age 30. "We recognize that for so many people those advantages don't exist, which largely inspired me to give back in this way to Habitat. My personal notion of philanthropy is that you need to take care of your home community first. Portland is my community and it feels amazing to be able to help in this way. Community is important when defining my legacy. Good housing is essential to your humanity."
Build a legacy of affordable homeownership opportunities for generations to come by naming Habitat for Humanity Portland Region in your will. For more information, please view our Legacy Giving page.