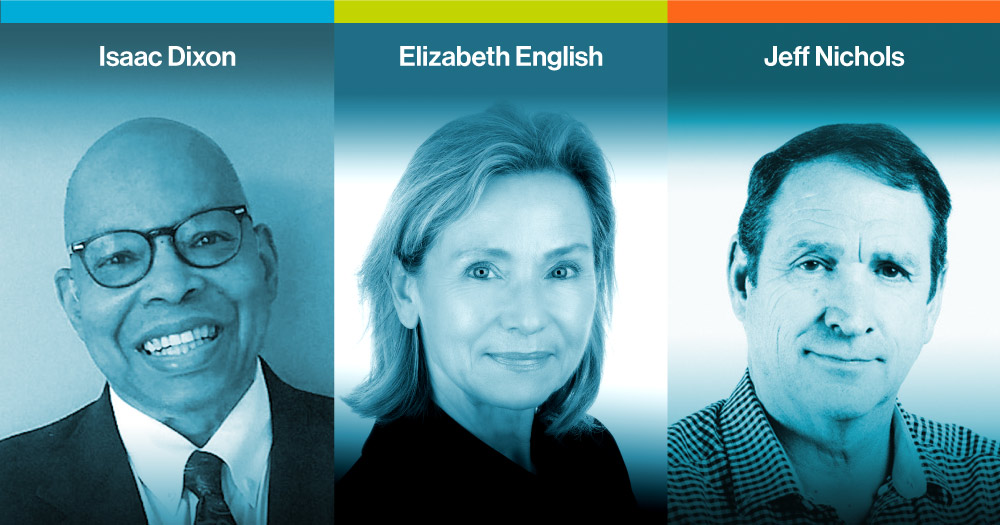 Habitat for Humanity Portland Region announces the appointment of three new members to the board of directors. This brings the total number of board members to 23.
Joining the board of directors are Isaac Dixon, PhD (VISTA HR Consulting), Elizabeth English (Alterman Law Group), and Jeff Nichols (Nike). In addition, Habitat appointed Gail Baker (GAB Strategies, LLC) as the chair of the board.
"We are honored to welcome our three newest members to Habitat for Humanity's board of directors," said Gail Baker, chair of the board. "With extensive experience in real estate, financial planning, human resources, and law, they join our dedicated board to help Habitat achieve our strategic vision, including ramping up affordable homeownership through strategic partnerships, doubling critical home repairs, and launching a Black homeownership initiative. We are excited to welcome them aboard at this pivotal point in time."
Isaac Dixon, PhD is the President of Vista HR Consulting LLC. He has been an HR professional for over 30 years, an Associate Adjunct Professor at Portland State University teaching HR courses for two decades, and worked for companies such as Nike, GE Capital, Providence Health and Services, the Oregon Military Department, and the Oregon Department of Transportation. Dixon served on the boards of Central City Concern (as chair and vice chair), Urban League of Portland, Oregon State Bar Association, and Portland Human Resources Management Association.
Elizabeth English is an attorney with Alterman Law Group. Her primary areas of practice include real estate leasing, acquisition, development, and representing clients in industrial, office, retail, and multifamily purchase and sale transactions. Elizabeth has dedicated much time to various civic and philanthropic endeavors, including the Portland Parks Foundation Board and Self Enhancement, Inc. She is an active volunteer with CASA (Court Appointed Special Advocates) and through CASA represents underserved foster youth in court.
Jeff Nichols has held leadership roles at Nike for over three decades and is currently the Vice President of Global Places and Services at Nike. With 30+ years of brand leadership, building dynamic, diverse, and talented teams, Jeff has extensive experience across all elements of business including strategy, financial planning, digital, membership, product, merchandising, physical design, work environment, and real estate.