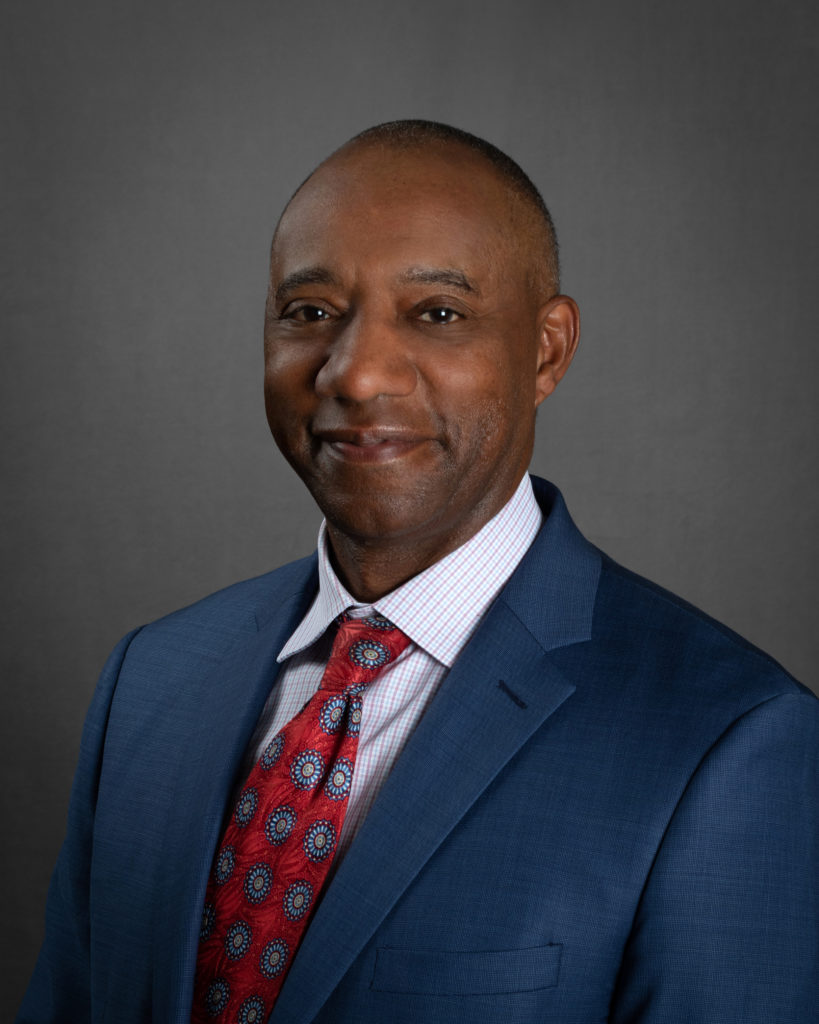 As a key partner in Habitat for Humanity's Triple Your Impact campaign, Kaiser Permanente's commitment and innovation knows no bounds. In response to the growing pandemic, they quickly pivoted to meet the emerging needs of our community by creating solutions to inequity, physical health disparities, and mental health and wellness. Partnering with Habitat to triple the number of people in safe, affordable homes each year is a natural extension of their investments in our region.
"Part of our mission is to improve the health of our members and the communities we serve; our philosophy around giving flows from that," Jay Robinson, Kaiser Permanente's Hospital Administrator, says. "We make investments to try and decrease health inequities by developing lasting relationships. By listening and responding to community needs, we try to address the kind of social, economic, and environmental factors that negatively impact health and people's ability to thrive."
In a year marked by COVID-19, Jay and his colleagues at Kaiser Permanente contributed $166,226,224 in community investments, ranging from health and housing to education and quality of life. Masked up and ready to help, 835 staff members gave back a total of 3,250 hours in community service. He and his team understood the importance of making tangible contributions to not only support the health of our region, but also to sustain lasting wellness into the future.
For Jay, giving back is in his core. From a young age, he witnessed his family directly uplift his community. Back in Portsmouth, Virginia, his great aunt ran a food pantry, his mother taught children to read, and he started volunteering at a young age. Jay says it had a tremendous impact on him; something he tries to model for his own kids.
Jay is no stranger to the build site either. Back in 2016, he joined hundreds of volunteers from across the country in Memphis, Tennessee to take part in the Carter Work Project. For five days straight, he worked alongside Jimmy and Rosalynn Carter to build an entire community from the ground up. It's a memory he's brought with him to the Pacific Northwest where he's swung hammers with Habitat Portland Region volunteers in addition to joining our Board in 2019.
Driving through each neighborhood, Jay says it brings a smile to his face knowing that he's had a part in making homeownership a reality for more Oregonians. He also knows this isn't the reality for everyone.
"The cost of housing here is rivaling some very expensive markets and we know that there's a lot of need in the community," he says. "While the economy is starting to improve, we know that it's not improving for everyone. My vision for Habitat is how we address this growing need."
"We need to do a moonshot," Jay continues. To meet the needs of our region, we aim to partner with 500 people each year to purchase a home of their very own. To reach our goal, we'll need the help of people throughout the Portland region to invest in the lives of their neighbors. Habitat and Kaiser Permanente both believe that a healthy and thriving community is one where health and safety are top priority; a place where people have the stability to reach their full potential.   
"Having stable housing is a big part of health and wellness," Jay says. "And having that sense of home allows people to have a place where they can heal and thrive."