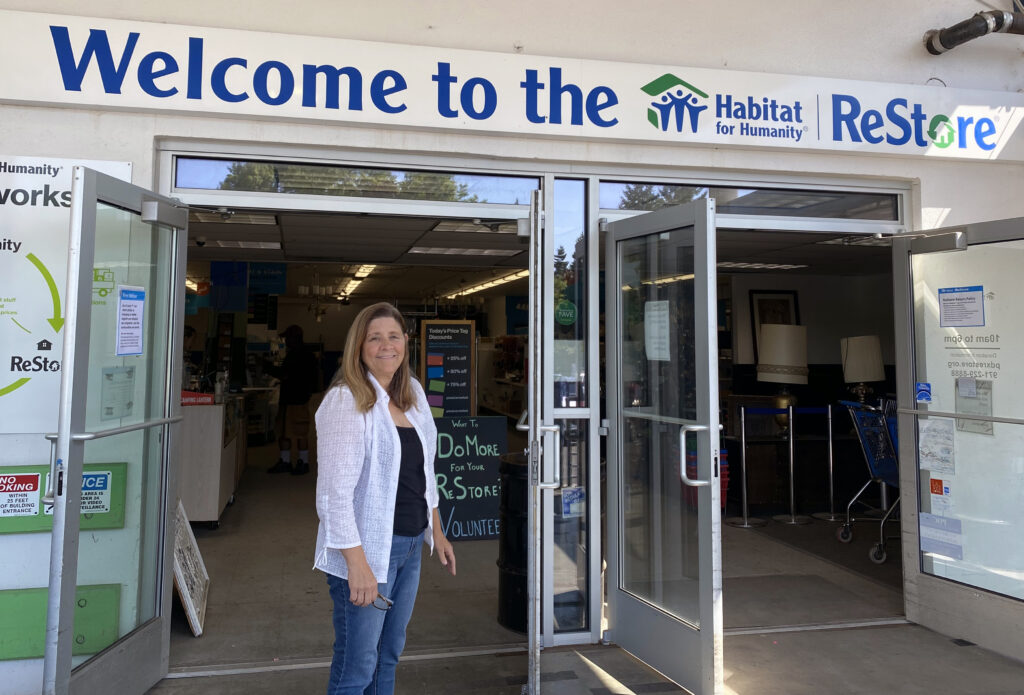 Jill Hofmann has a vision for things.
She has a keen eye for restoring homes of any age to their original character, keeping in mind feng shui: the Chinese practice of arranging pieces in living spaces to create balance with the natural world.  
 
Over the past 25 years, with the help of Habitat ReStores, Jill has restored eight homes to their original glory. She doesn't mind taking on a fixer upper, and she often lives in the homes she works on. On average, she spends about five years in each home as she works on various renovation projects.  
"There's nothing wrong with an older home," she said. "It just needs love and investment."
What sets Jill apart from other hobbyists of this nature is that she does nearly all of the work herself. She's a self-taught painter, tiler and builder, and she does not shy away from asking questions in order to learn all there is to know about a specific trade.

Jill's relationship with Habitat for Humanity began back in the late '90s, when she stumbled upon a ReStore while shopping for flooring for the tiny 1930s bungalow she was living in. As a single woman saving up to become a homeowner, she knew she would not be able to buy a new house in perfect condition. Instead, she used her resources and ingenuity to do her best with what she could afford.
While looking for ways to fix her old home's existing wood flooring, she spotted a built-in dining set that somebody had donated to the ReStore. It fit perfectly in her little breakfast nook, complete with leather seats and real wood. She fell in love with the piece, and she's been a loyal ReStore customer ever since.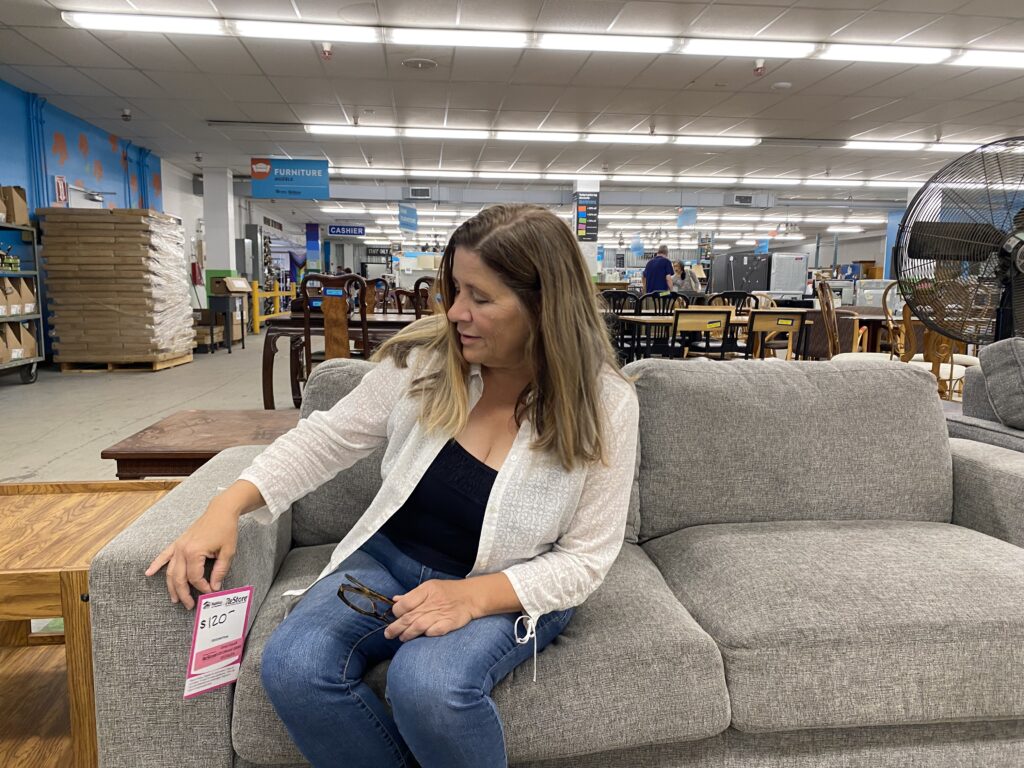 Jill has bought pretty much every fixture and tool imaginable from the ReStore over the years, including refrigerators, toilets, microwaves, drawers, tile, cabinets, wood, brick, insulation, water heaters and paint.
"I bought drawers 20 years ago and I keep finding uses for them," she said.
Jill's involvement with Habitat goes beyond shopping for nifty finds; she also cares deeply about the organization's mission of affordable homeownership for everyone. She lived in the Cully neighborhood while Habitat was building a community there a few years ago, so she volunteered at the construction site.
She learned how to do interior finishing work, caulking, painting and minor woodworking. She worked alongside the woman who would eventually move into that home and got to learn about her family.

"I got to meet her children and husband when they did the ribbon cutting," Jill said. "I just got really involved emotionally."

She also likes how each ReStore donation means one more item that was saved from a landfill. Jill said she sings Habitat's praises to anyone who will listen, mainly to her family, to whom she will often text photos of ReStore items she thinks they would like.

"It annoys some members of my family, but I don't care because I want to support," she said with a laugh. "This is a great nonprofit. The money goes to a good cause."
Jill is currently living in her eighth fixer-upper, and she thinks this one may be her last, although she never knows what lies around the corner. She still enjoys working on projects at her leisure, drawing things out on paper and seeing where her creativity takes her.

"I'm not doing cheap remodels; I'm actually doing something that's going to make the house attractive and a better place to live," she said. "Because life is short, right?"