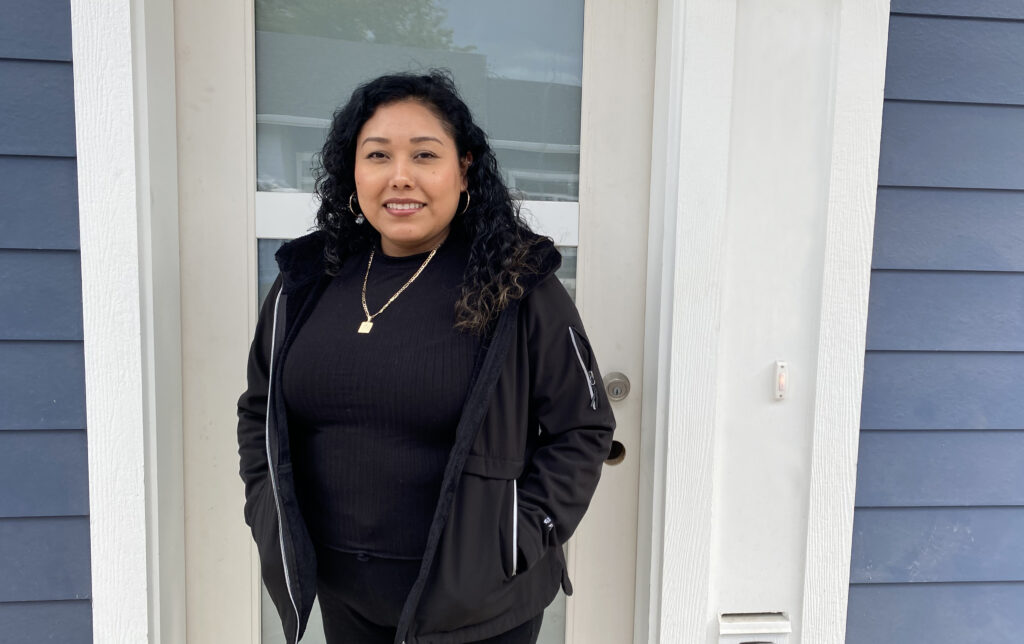 Ever since Daisy received the envelope holding the keys to her new home in the mail, she said she's been in a dream. But even if somebody pinches her, she won't have to worry about waking up.
Daisy and her three teenagers, ages 11, 16 and 18, are eager to move into their four-bedroom Habitat home later this summer at Foster Commons, a 40-home community in Portland's Pleasant Valley neighborhood.
"They would move in today if it was possible," Daisy said with a smile.
Daisy has always made sure her kids have a roof over their head, no matter what. It wasn't easy. She had her first two children while in high school and still managed to graduate. Her youngest daughter was born when Daisy was 21.
"I feel like I've been accomplishing things little by little," she said. "I want to work and I want to have my own things. Be independent, not dependent on anybody, because that's what I've been doing since I was young."
Daisy's parents moved to the U.S. from Mexico more than 30 years ago. They never bought a home in the states, and Daisy said it made her want something different for her own children.
"In the future, it's something I can give back to my kids," she said.
Daisy's current neighborhood is not one she feels is a safe place for her family. She said there are often shootings in the area, and it's always noisy.
While helping build her home at Foster Commons, however, she's noticed how calm and quiet the neighborhood feels. Daisy even made friends with her future neighbor and some of the other people in the community these past few months, so she won't feel alone when she moves in.
Building her home has been tough, but rewarding, work. Daisy said that while her career as a medical assistant allows her to remain mentally stimulated, the physically active work she gets to do with Habitat has been a welcome change.
"It's actually helped me a lot to know that I'm capable of doing these things," she said. "Now I know how to use those tools and fix all the little details that I might need someday for my own home."
At first she was scared of making mistakes, like misplacing a screw or hammering the wrong nail in place. But the words of encouragement from Habitat volunteers and staff made her feel confident in her own abilities.
"Ever since I did it myself, it's like I appreciate it more," she said.
Daisy remembers the day her family got to go inside their new home for the first time. The kids ran to claim their bedrooms and talked about which colors they'd paint their walls.
Daisy's eldest daughter is relieved to have a home in which she can comfortably invite over her friends. Her son chose the bedroom with the best view of the sky so he could play his guitar by the window. Her youngest daughter cannot wait to have a room of her own with privacy.
"They all managed to get what they wanted," Daisy said.
She has felt overwhelmed at times with the home buying process. But after a lifetime of being told she would never buy a home with her single income, it was about time Daisy heard a "yes."

"It's worth every single screw you put in."