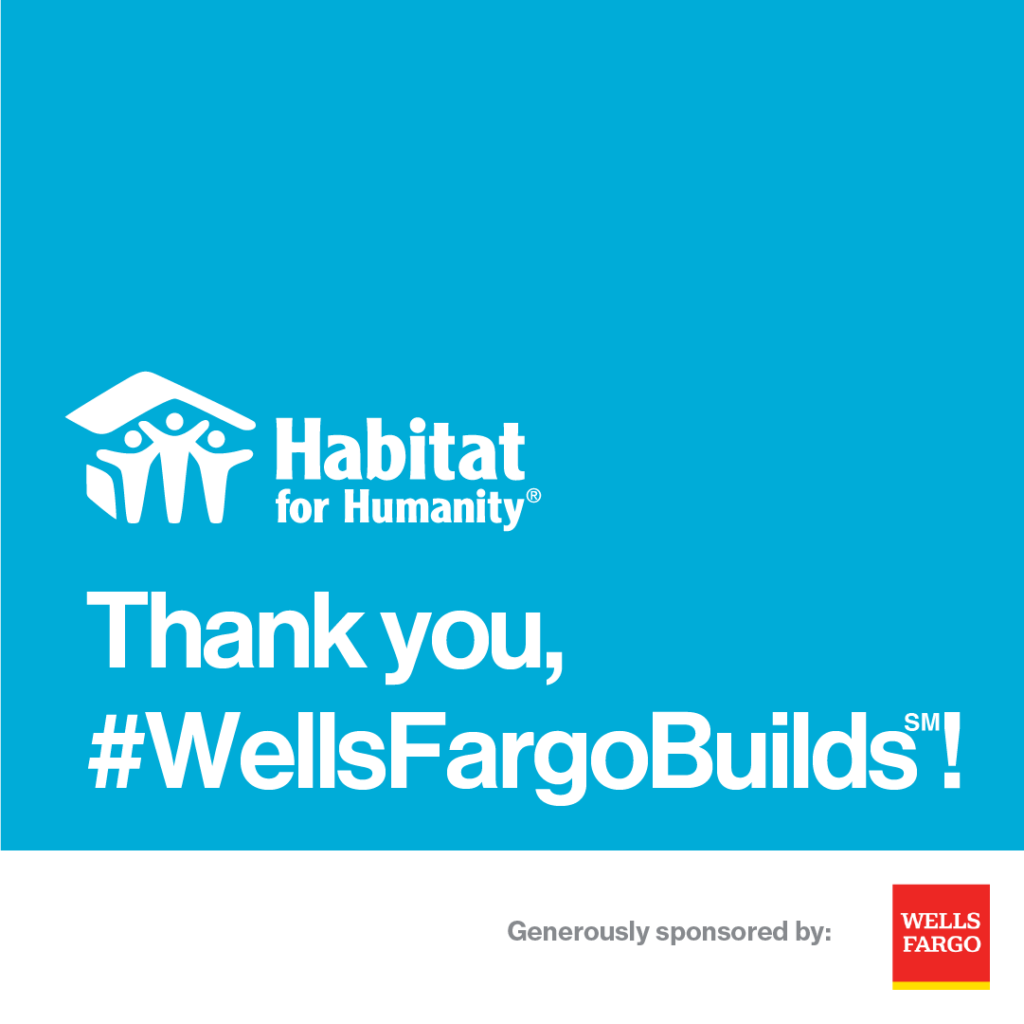 PORTLAND, OR (September 21, 2022) – Habitat for Humanity Portland Region is one of more than 230 Habitat for Humanity affiliates awarded a grant from the Wells Fargo Foundation as part of its nationwide initiative to help low to moderate income families build and improve their homes across the U.S.
Habitat for Humanity received a $100,000 grant to support their work throughout the Portland region. Wells Fargo employees will join Habitat Portland Region to build affordable homes at Habitat's 40-home community in SE Portland on Foster Road. They will join homebuyers such as Abby, a single mother of two girls, who struggles to afford her living expenses while working in a career she loves, supporting children as an occupational therapy assistant. After being accepted into the Habitat homeownership program, she can now continue to pursue her passion, while positively impacting people's lives. The support from Wells Fargo will allow many local families to pursue their important work in the community.
Over half of Oregon households spend more than 30% of their income on housing and the number of Portland families and individuals who are struggling to afford rent is on the rise. In 2021 rental rates rose 39% in Portland, the highest in the country.
"Wells Fargo has been one of Habitat for Humanity Portland Region's most important partners for nearly 20 years," stated Steve Messinetti, President & CEO of Habitat for Humanity Portland Region. "They have not only provided funding but spent hundreds of hours working alongside homebuyers to build Habitat homes. This year they have invested in several Habitat projects which will provide the stability of homeownership to over 200 individuals."
This funding is part of a $7.75 million donation to Habitat for Humanity International through the Wells Fargo Builds program to support the construction, renovation and repairing of more than 350 affordable homes across the U.S.
About Habitat for Humanity Portland Region
At Habitat for Humanity, we believe that everyone deserves a stable and affordable place to call home. Founded in 1981, we have built and repaired homes in partnership with over 2,000 people across the Portland region, from Hillsboro to Gresham. Habitat homeowners help build their own homes alongside volunteers and pay an affordable mortgage. Through financial support, volunteering, or adding a voice to support affordable homeownership, everyone can help people in our community achieve the strength, stability, and independence they need to build better lives for themselves. Learn more at habitatportlandregion.org
###