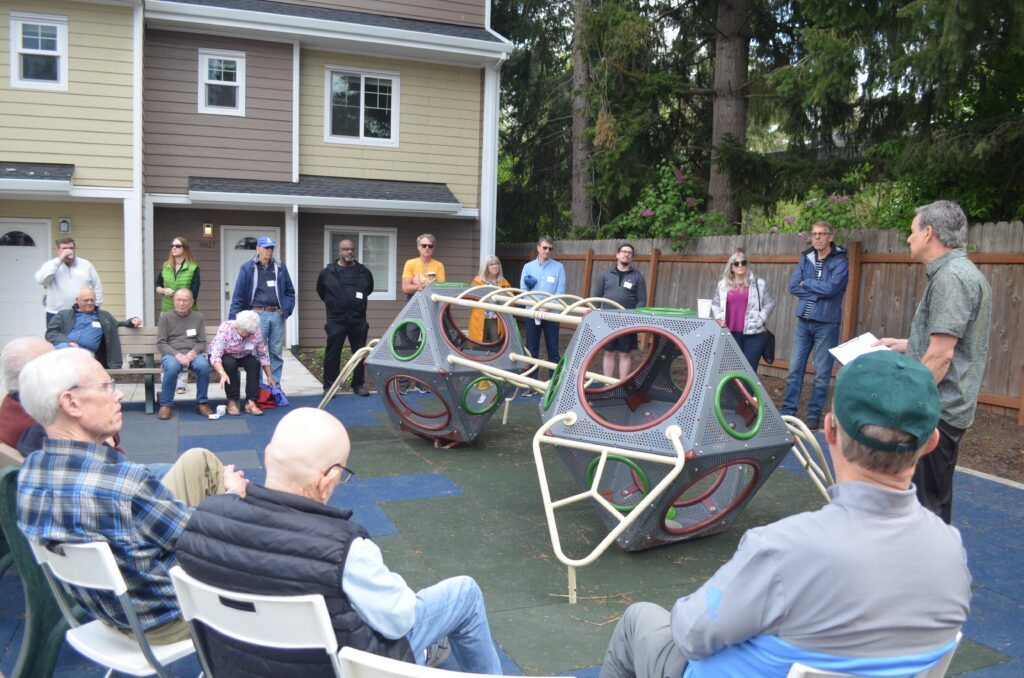 Call it a bug, a race car or even a lunar lander, the jungle gym in the center of Denney Garden's new playground is now open to fire up a host of children's imaginations.
On May 6, it was surrounded by Habitat volunteers, donors, and staff for a commemoration to celebrate the playground's completion — a final project for the recently finished 16-home Habitat community in the heart of Beaverton. The specially designed playground was made possible by a donation from the Huntting family.
"We've been doing Habitat for 21 years," said Bill Huntting, who along with his wife, Becky, and other family members have supported Habitat in many ways. Bill's late sister Patti was a dedicated volunteer on the homeowner selection committee for many years. Becky is renowned for her dedication to providing home-baked cookies for volunteers throughout Bill's tenure as a site manager and designer of Habitat homes over the past two decades. "It's nice to see the buildings come to fruition and people move in — and see the kids play."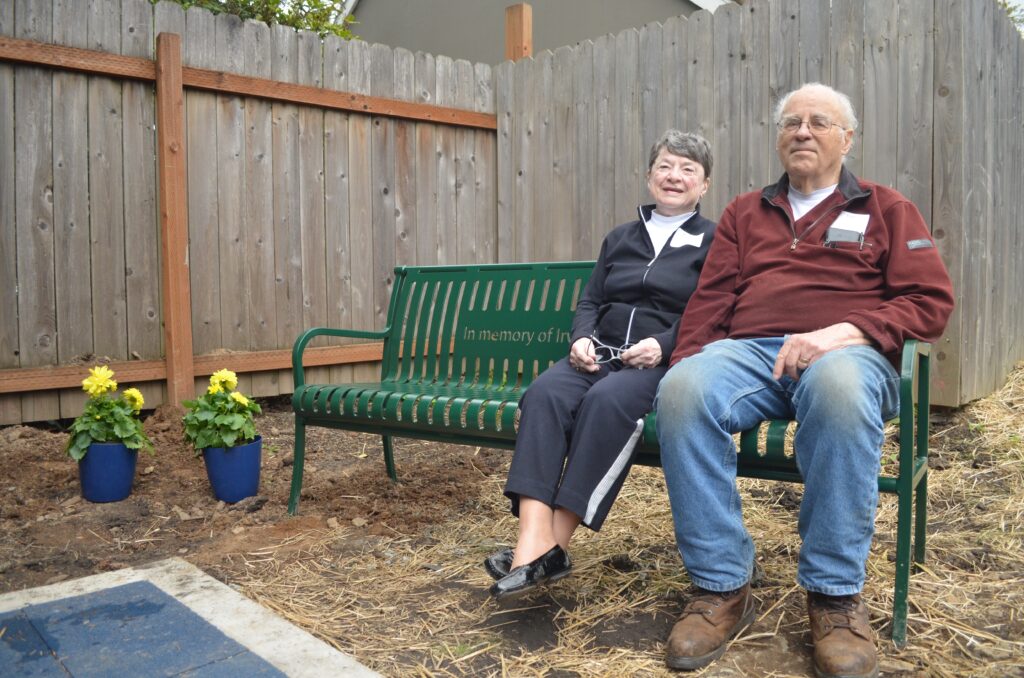 In addition to the jungle gym, the playground features rubber floor tiles for safety, and is fully accessible to children and their caregivers of all abilities. It is bordered by freshly planted flowers and a memorial bench, inscribed to the memory of Irvin and Janette Huntting, Bill Huntting's late brother and sister-in-law whose generosity funded this project, and four others at Habitat communities throughout the region.
Among the speakers at the event was Steve Messinetti, Habitat for Humanity Portland Region's President and CEO, who acknowledged the contributions of supporters and volunteers, along with the individuals and families who form the community of Denney Gardens. The new playground is an extension of Habitat's work to build safe and affordable homes that create stability for future generations.
"For me, Habitat has always been about the kids," Messinetti said. "It's about helping kids realize their full potential and giving them that opportunity that everybody should have."