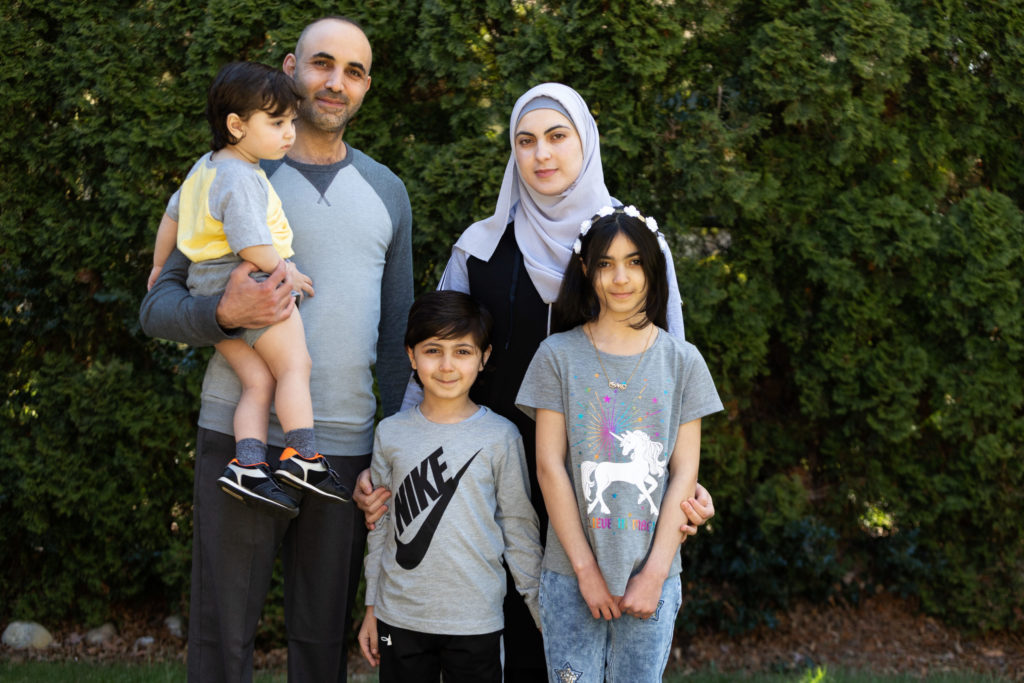 Written by Monicia Warner, Volunteer Storyteller
Owning a home has been a top priority for Ahed and her husband since immigrating to the United States in 2016. They've made many friends and have found a sense of community while living in Portland, but there's always been one missing piece.
"It was the big thing in our life," says Ahed. "We want to have our own home. We don't want to waste our money on rent."
Originally from Syria, Ahed and her family immigrated to Jordan after their home was destroyed in the war. The transition brought about a lot of uncertainty; opportunities for work in Jordan were few and Ahed wasn't sure what this would mean for their family long-term.
"The economy for the country is not so big," says Ahed. "Because…it was full of refugees, the opportunities to have work there was small. It was difficult and we were looking for another country so we can work and make our lives better for us and for the children."
Within three years, Ahed and her family would be on their way to Portland to build a new life.
That new life included owning a home. With two school-age children, a toddler, and both Ahed and her husband busy with college and work, the traditional and time-consuming process of purchasing a home wasn't feasible. And apartment life was quickly becoming unsustainable. They longed to be in a home of their own, without the worries of rent increases or new neighborhoods and schools for their children.
"We don't like to move – when you move you have to change the whole neighborhood and the children's school," Ahed says. "That will affect the children's education."
After hearing about the opportunity to build and purchase an affordable home with Habitat for Humanity, Ahed and her husband applied last year alongside another family in their community. With a mortgage at no more than 30% of their income, becoming first-time homeowners was finally within reach.
" we will pay the money we can pay for a house and we will have stability so we don't have to move and the children will stay at the same school," she says.
Ahed and her family will move into Cherry Blossom, a 31-home community Habitat recently broke ground on in Southeast Portland. They are counting down the days until the move, and her children are especially excited about having their own rooms in the new house. They've already visited the neighborhood several times.
"We like the neighborhood," Ahed says. "It's so good, it's so quiet and there's a school next to it, there's a shopping mall close to it, there's an emergency hospital there – I like it."
In addition to having a stable environment for her children, Ahed is also looking forward to finishing her degree, applying for U.S. citizenship, and having a period of rest after several years in transition.
"After everything we have been through, we just keep going," Ahed says. "We look for opportunities to rebuild our life again."