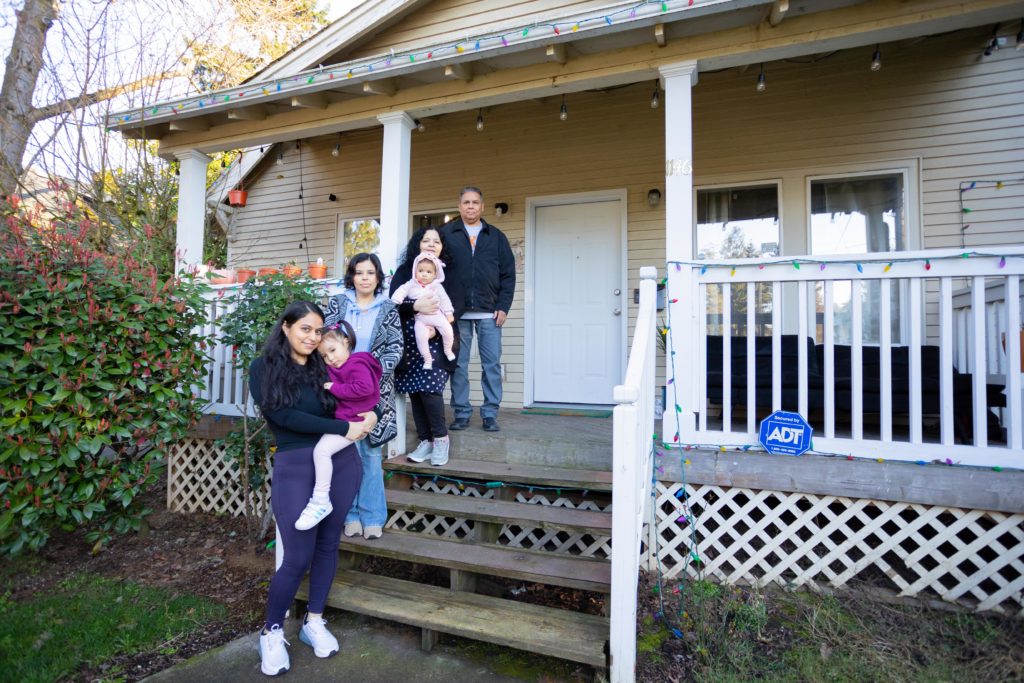 A stable foundation is essential to weathering hardships and building equity that one generation can pass over to another. That is precisely what Rodolfo set out to do when he arrived in the U.S from Mexico at the age of 30; setting out to achieve the American Dream. In 1999, Rodolfo celebrated purchasing his home with Habitat for Humanity in Northeast Portland. Today, he, his daughters, and granddaughters call this community home.
Rodolfo's journey to homeownership began in the neighborhoods of Mexico, where he spent his childhood playing with his friends and focusing on his academic studies. He experienced what it was like for a family to set a foundation where they could have opportunities to grow economically. But after studying Civil Engineering and coming up short for employment opportunities, he looked to the United States as a destination that could offer him the stability and opportunities he would need to grow professionally and personally.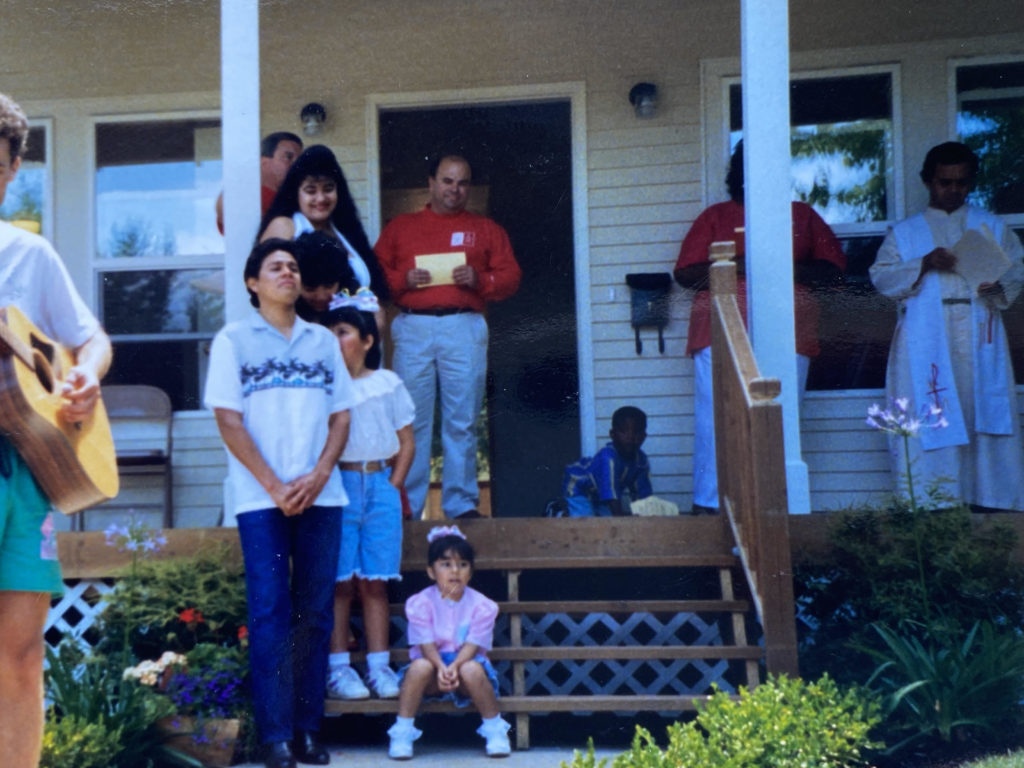 Pursuing his education in Civil Engineering and English in Mexico for three years helped Rodolfo develop grit and perseverance which aided him in his transition to a new culture. Rodolfo's studious nature inspired him to enroll in Mt. Hood Community College where he could continue his journey into learning the English language. In his free time, Rodolfo picked up bilingual newspapers and, with the help of a dictionary, began to expand his vocabulary.
After Rodolfo moved to Oregon, he rented as he searched for affordable housing options for himself and his slowly growing family. One day, as he scanned through a newspaper, he came across a story that would change his life.
"I always enjoyed reading newspapers to learn English, and one day I picked up a newspaper, The Oregonian, and I saw an article that told the story about a family that had purchased a house through Habitat for Humanity," Rodolfo remembers. "I read the whole article and then contacted Habitat."
Although building a house would be more accessible in Mexico through slowly paying for labor as he saved up, he understood that he would need to take out a considerable loan to build a house for himself in America — a risk he was willing to take. "A house is an investment for the future," said Rodolfo.
Later that year, Rodolfo, his pregnant wife, Silvia, and his three young children moved into their very first home.
Because of his affordable mortgage, Rodolfo has been able to endure the Great Recession and COVID-19 pandemic without worrying about increasing rent prices or about losing his lease. "I've been lucky," says Rodolfo.
Because of the security his home provided, Rodolfo was able to focus on learning more about his work as a welder and changed careers to explore other trades before retiring. With the new freedom that his house afforded him, his family has made their home their own. Decorations adorn the walls and newly-installed wooden floors shine in every room. Now, they enjoy bonding with friends and family during holidays or weekends, sharing delicious meals together.
Today, Rodolfo enjoys completing DIY projects around his house and enjoys spending time with his family. He is proud to look back at the investment he made in his education, which landed him the opportunity to learn about Habitat. As he looks at how life has come full circle, he is proud of the hard work that he put into learning a new language and achieving his dream of buying a home. He hopes to pass the baton to another future homeowner who might be inspired by his journey and reach out to Habitat just as he did more than two decades ago.
Images from 1999 on inauguration day for Rodolfo, his wife, and daughters Perla, Veronica, Sandra, and their son Rodolfo.