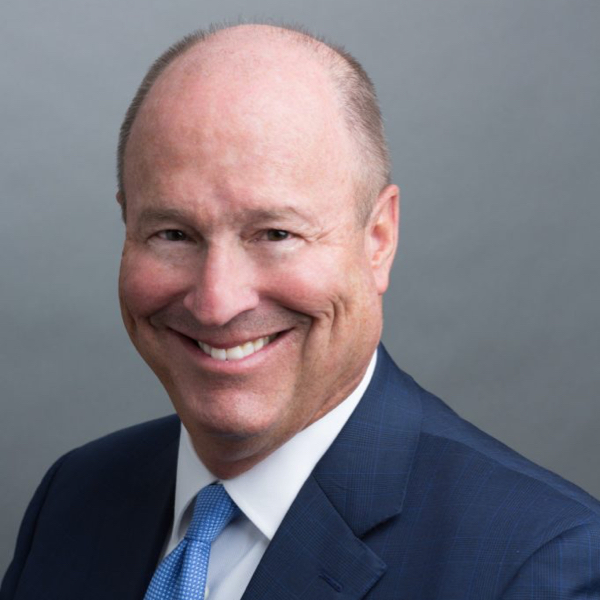 My Bank of America colleagues in Oregon and Southwest Washington and I have enthusiastically partnered with Habitat for Humanity for over 15 years. I admire Habitat for Humanity's hands-on approach to serving our fellow Oregonians, especially during this critical period where issues like homelessness and food insecurity have been exacerbated. Despite the challenges the past year has brought, we've witnessed incredible resilience and ingenuity here in the Northwest as Habitat and other organizations have continued to bravely serve local communities.
At Bank of America, we are committed to driving economic and social progress and fostering economic mobility to build thriving communities. Nonprofit support is particularly critical to achieving this goal because we recognize local organizations are best suited to understand and address the most urgent needs in our communities. Through volunteerism, capacity building and grant support, we aim to help nonprofit organizations and leaders scale the critical work they do by applying our resources to some of the biggest challenges facing our region — everything from workforce development and affordable housing to small business support and financial literacy.
Stable, affordable housing is the backbone of strong communities, and we share Habitat's belief that building equity is a long-term solution to the problem of generational poverty. With more people than ever before facing financial hardships and unexpected challenges as a result of the pandemic, supporting efforts like Habitat for Humanity's 2021 Capital Campaign is critical. Bank of America is proud to invest $75,000 in this campaign to support those in our community who are without an affordable and safe place to call home. Through our ongoing partnership with Habitat, we hope to help more families realize their dream of homeownership by increasing access to affordable housing.
Our company places a tremendous emphasis on community involvement, and we foster a strong culture of employee giving by providing paid time off to volunteer, connecting employees directly to volunteer opportunities, and offering a matching gifts program. With hundreds of employees throughout the Pacific Northwest, the positive impact we are able to make as a team really adds up. Last year, our region invested more than $2.5 million in a variety of non-profit partners. We support many incredible organizations in addition to Habitat for Humanity, including Central City Concern, Portland Community College, Portland Parks & Recreation, Meals on Wheels People, Oregon and Clark County Food Banks, Friends of the Children, and Virginia Garcia Memorial Health Center.
In years past, my bank colleagues and I have taken full advantage of in-person volunteer opportunities with Habitat, where we have helped build homes and witnessed inspiring ceremonies where new homeowners are handed their keys for the first time. Seeing the results of our hard work is truly inspiring and has led both me and my colleagues to enthusiastically donate our time and treasure time and time again. To share this impactful experience with others, I have also organized a number of volunteer days where I invited my fellow chief executive officers from a variety of regional businesses to join us. These have been some of my favorite memories with Habitat because they have demonstrated the real strength and impact we can have when we come together as a community.
Willamette West Habitat for Humanity was recognized as a Bank of America Neighborhood Builder in 2013. In addition to leadership development, this recognition included a $200,000 investment over two years that enabled Habitat to design and launch its Critical Home Repair Program. This program helps low-income homeowners restore and maintain their homes, which plays a critical role in alleviating potential health and safety issues by addressing needed home improvement projects. Eight years later, the program continues to make a huge difference in the lives of homeowners in our area.
An Added Bonus: Student Leaders
In addition to this $200,000 Neighborhood Builder investment, the bank has also partnered with Habitat for over a decade through its Student Leaders program, providing 70 student interns who served for one summer at Habitat. Not only did this strengthen our partnership with Habitat, but it also helped prepare a diverse pipeline of community-minded young students who will have the leadership skills and training needed to continue making a difference in their communities. This engagement has provided Habitat with critical additional capacity to do its work.
"What would you like the power to do?" At Bank of America, we ask this question every day of all those we serve. It is at the core of how we live our values, deliver our purpose, and achieve responsible growth. By asking this question, we continue to learn what matters most to our clients, our employees and our community partners. It helps us start a conversation centered on our commitment to using our capabilities to help those we serve be successful. We recognize that we can only be successful when individuals, companies, communities and employees are able to reach their vision of success.
In addition to the $250 million our foundation gives annually throughout the country, Bank of America made a commitment in 2020 to help local communities address economic and racial inequality accelerated by the pandemic. This month, we increased that commitment to $1.25 billion over five years to further accelerate the work already underway to support communities of color who have been disproportionately impacted by the health crisis. Our recent donation to Habitat for Humanity is part of this overarching commitment to advance racial equality and economic opportunity by increasing access to affordable homeownership.