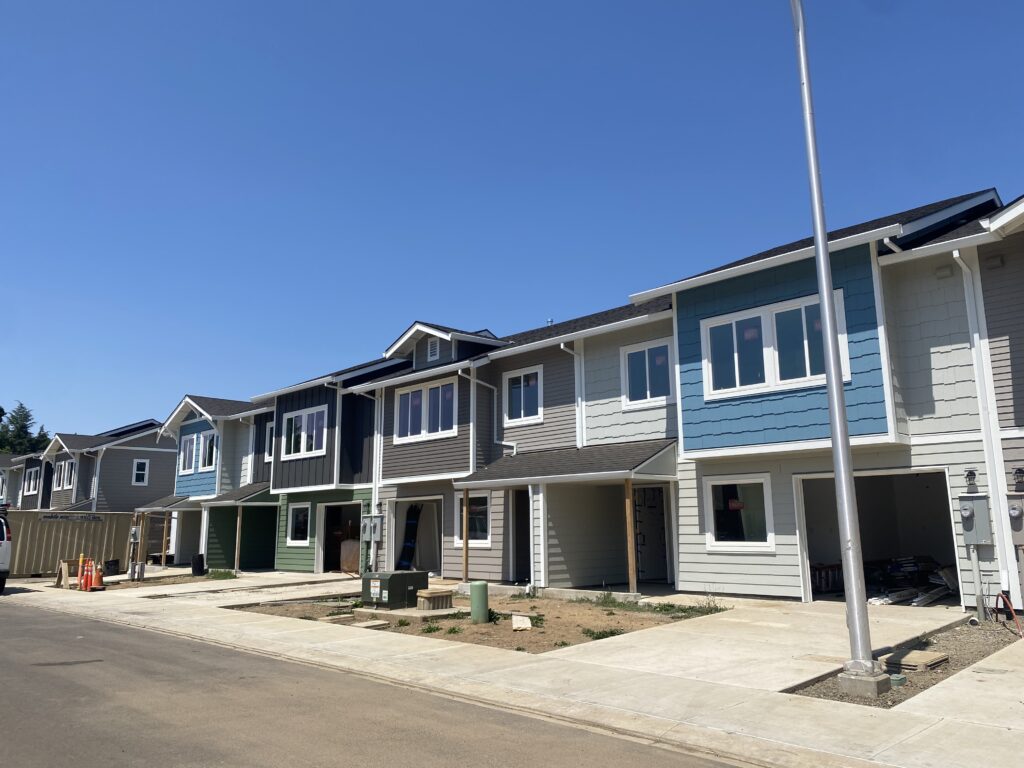 It's summer volunteer season at Habitat build sites!
This summer promises to be big for Habitat volunteers who are helping finish several communities, while our construction team is getting new sites ready for building. Here's a brief rundown of construction work underway at three of our communities in the metro area.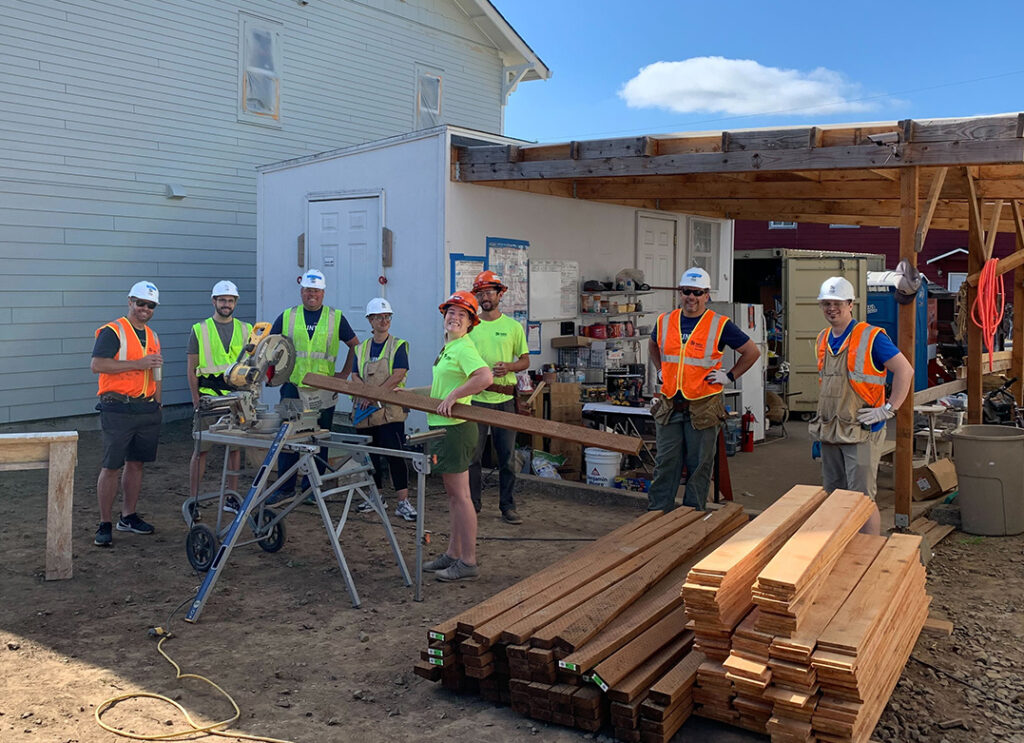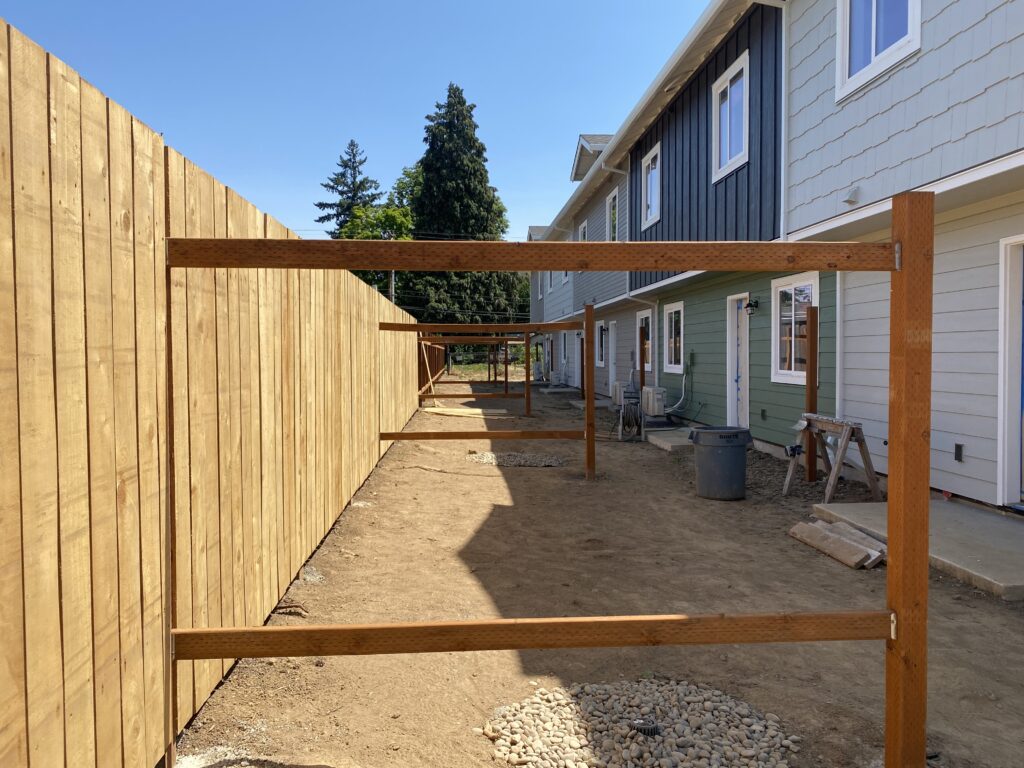 Alder Commons
Work at Habitat's Alder Commons is reaching the finish line! The flooring and siding are now finished, the painting is almost completed, and the fencing is being installed. The professional trades are wrapping up their final steps as well, and sidewalks and driveways are ready for action.
In the coming months, the big activity at this 8-home community will be behind the scenes, as Habitat's homeownership team finalizes the homebuying process for the families and individuals eager to move in.
An important feature of this community is its visitability. While all the homes are townhomes, with either four or three bedrooms, they all feature a bedroom option and a bathroom on the first floor. All of the units have zero-step front entryways, and they also include space for cars in garages and off-street parking.
This is Habitat's first development where the landscaping meets Backyard Habitat platinum standards, which means that the landscape incorporates multiple elements that are good for the environment, including native plants, a water feature, and a nurse log for insects.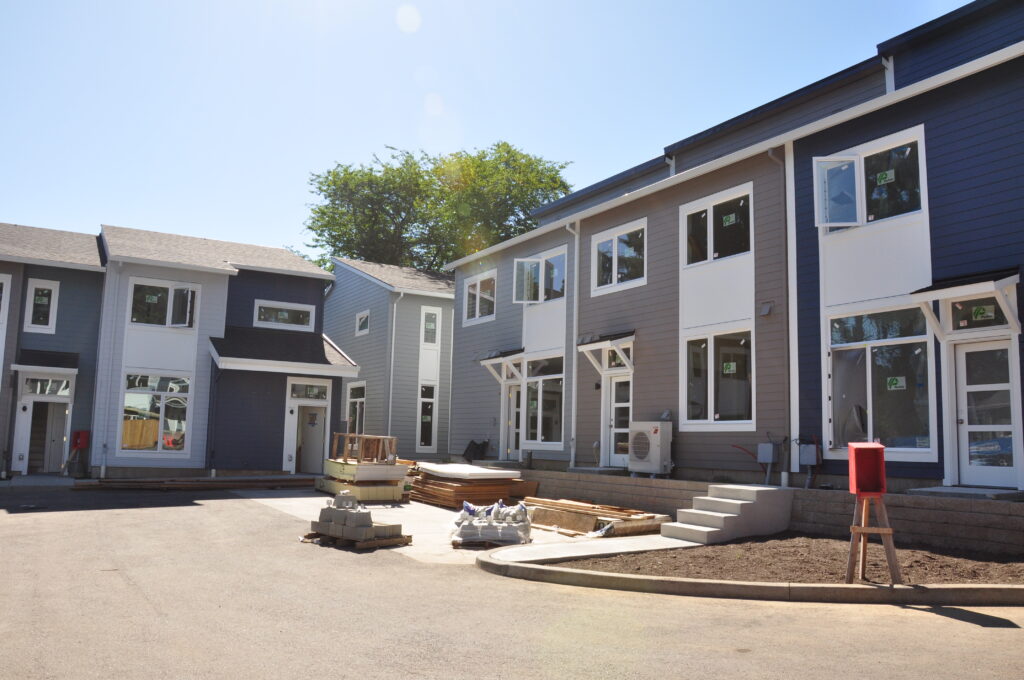 Foster Commons
With 40 homes under construction, our Foster community is Habitat's largest community to date. And we're excited to see it coming together, thanks to so many volunteers lending their time and skills to building these beautiful new homes in Southeast Portland.
With interest rates on the rise, Habitat is working diligently to complete construction and receive occupancy certificates on homes to secure more affordable interest rates for homebuyers. The Foster volunteers and staffers worked hard this spring and summer to secure temporary certificates of occupancy on three homes to lock in lower rates and save homebuyers money.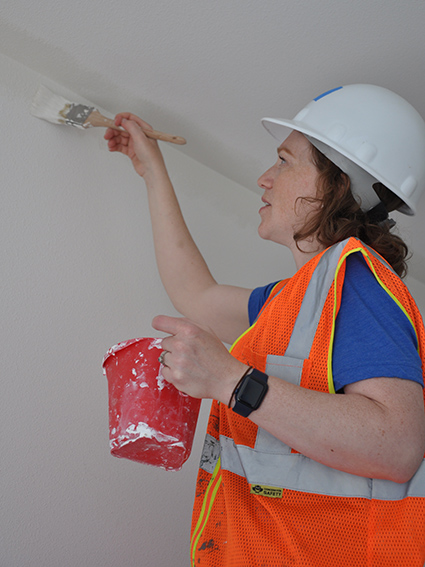 There are only two buildings left in the "rough-in" stages, meaning they are being finished for mechanical, electrical, and plumbing — everything that fits behind the walls. With that complete, the walls will be filled with insulation and then drywalled. Then the finishing work gets underway. That includes interior paint, flooring, countertops, and cabinets, among other details.
"It is such a huge site that almost since the beginning, we've had buildings in almost every stage of construction," said Site Supervisor Kira Taylor. "We're getting close to just being in finishes, which is pretty exciting."
On a recent visit to the site, volunteers were busy applying a fresh coat of paint on some of the homes, and helping complete the decks that overlook a nature area to the north of the community. More volunteer groups are expected as the summer months progress, all helping to bring Foster Commons into a living community.
"There's never a dull moment." Kira said. "I really love getting to engage with the volunteers and the homebuyers and seeing the look on their faces when they see their home being built."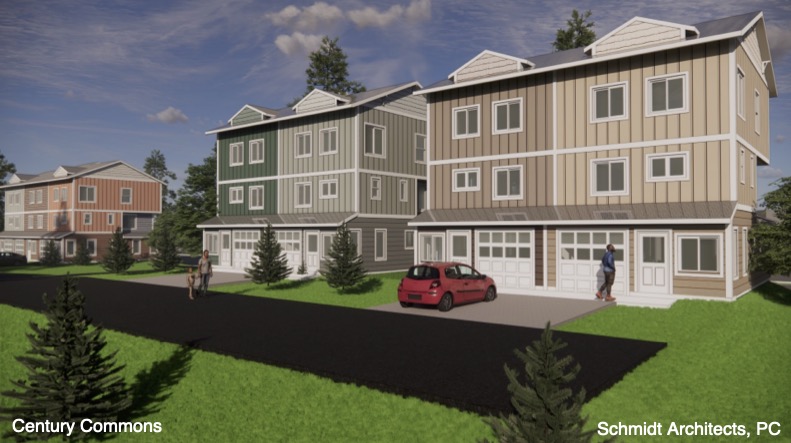 Century Commons
Our new 18-home community off Century Boulevard in Hillsboro is taking shape! Site development is wrapping up, with the inspection and permitting process already in the works. Project manager Leigh Armstrong says excavation work and foundation pours should be expected later this month, laying the groundwork for framing in November.

The Century build site spans about three acres, and when completed will include a large play area for kids, three open space tracks with plantings, trees, and a winding path. Four of the four-bedroom homes will be completely ADA accessible.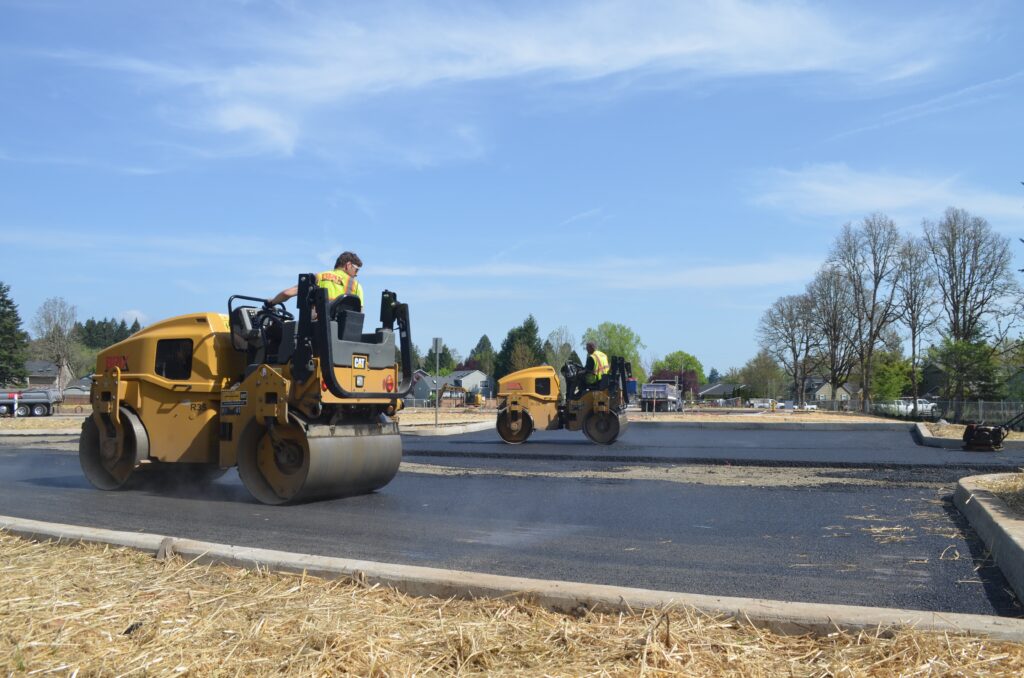 These homes, as well as those in Alder Commons, are a welcome addition to Hillsboro's housing market, which like much of the region is experiencing a shortage of entry level, affordable home options. All these homes are designed for lasting affordability, allowing Habitat homeowners to build equity in their homes, while ensuring that the homes will be affordable for the next home buyer.
We have more than 100 homes planned for communities still in their development stages, so look for upcoming reports on our work in Taylors Ferry, King City, Capitol Hill, and Lake Oswego — including plans to incorporate innovative Woonerf road design for safe, multi-use travel. And as always, a big thanks to our many volunteers and supporters who help create comfortable and affordable homes for homebuyers to come.