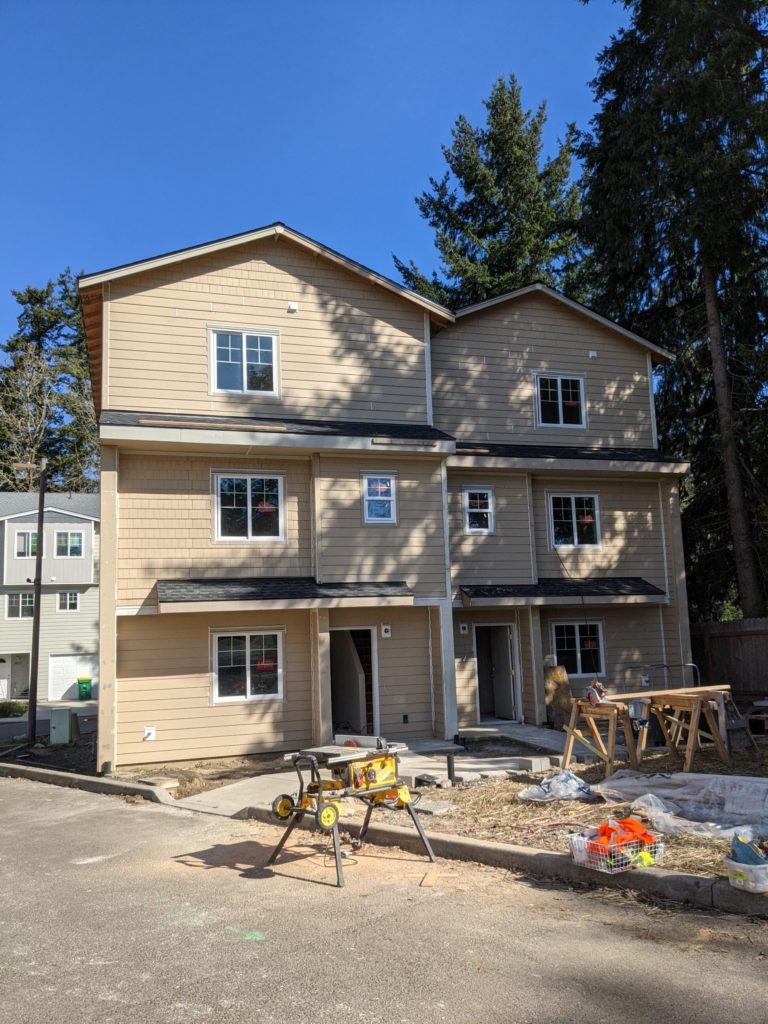 This April, we began our work with the same enthusiasm for building more affordable homes, but something different was in the air. Our energetic and loving volunteers filled the inside of the houses with lots of community conversations and shared laughter. Since the pandemic, we've missed working with new volunteers – but since recently reopening our volunteer program, we've invited them back to partner alongside us and homebuyers to build homes for future generations of homebuyers!
Through the combined efforts of our volunteers, supporters, and partners, we've been able to ramp up our progress on affordable homes across the Portland Region. Here is the progress that is going on across our building sites:
Cherry Blossom | Southeast Portland
Resting inside the Mill Park Neighborhood, we've made great strides in our community of 31 homes. We continue installing exterior siding, and we are now beginning exterior paint. Our construction crews have begun Interior trim work inside, and will also begin painting soon. We are on track to complete the first buildings (eight homes) at Cherry Blossom by July 2022. The other six buildings are in various stages of construction — all of which will make up four four-plexes, five five-plexes, and one single-family home.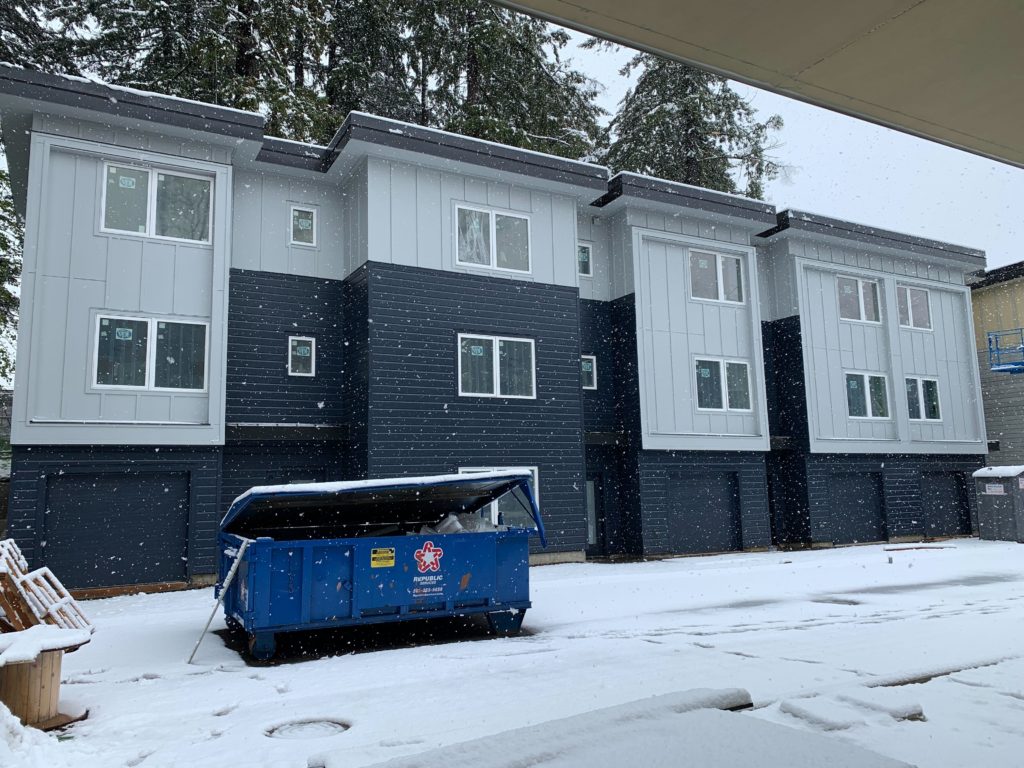 Foster-Powell | Southeast Portland
We continue to expand our efforts on our 40 homes in the Powellhurst Gilbert neighborhood of SE Portland — we have 50% of homes currently under construction. We are getting ready to complete insulation work, while a few homes are almost ready for inspections. We have also welcomed our volunteers back to our Foster site to aid us in continuing framing.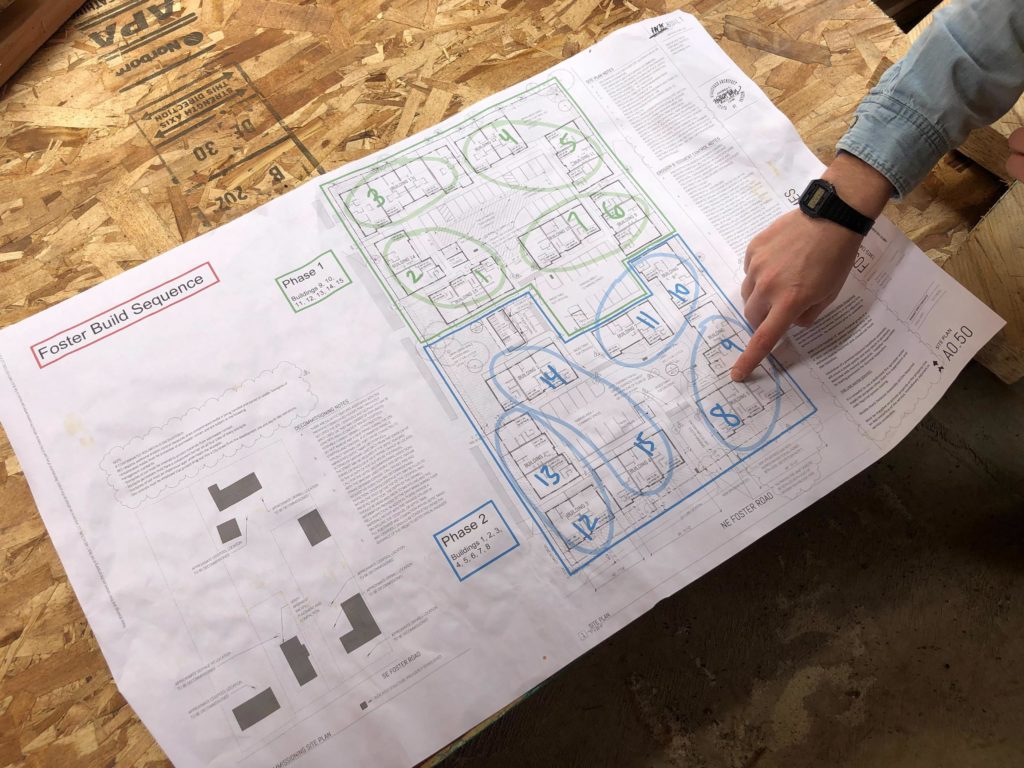 Kenton Commons | North Portland
Our construction crews have continued development work on the 18 homes that make up this 30-home community. Soon, the City of Portland will complete final inspections on these remaining homes. Our crews are also completing final landscaping and fencing work around the exterior's second phase (18-homes). This month, we will begin to have homeowner orientations and soon welcome folks who will call these houses their forever homes.
Denney Gardens | Southeast Beaverton
At our 16-home community in Southeast Beaverton, located near the Beaverton Tigard Hwy, we have two homes under development. Our crews will begin our exterior siding on our last duplex and we recently finished interior drywall work on our previous building as well. Next up, we plan to pave the remaining parking spots in the middle of the development.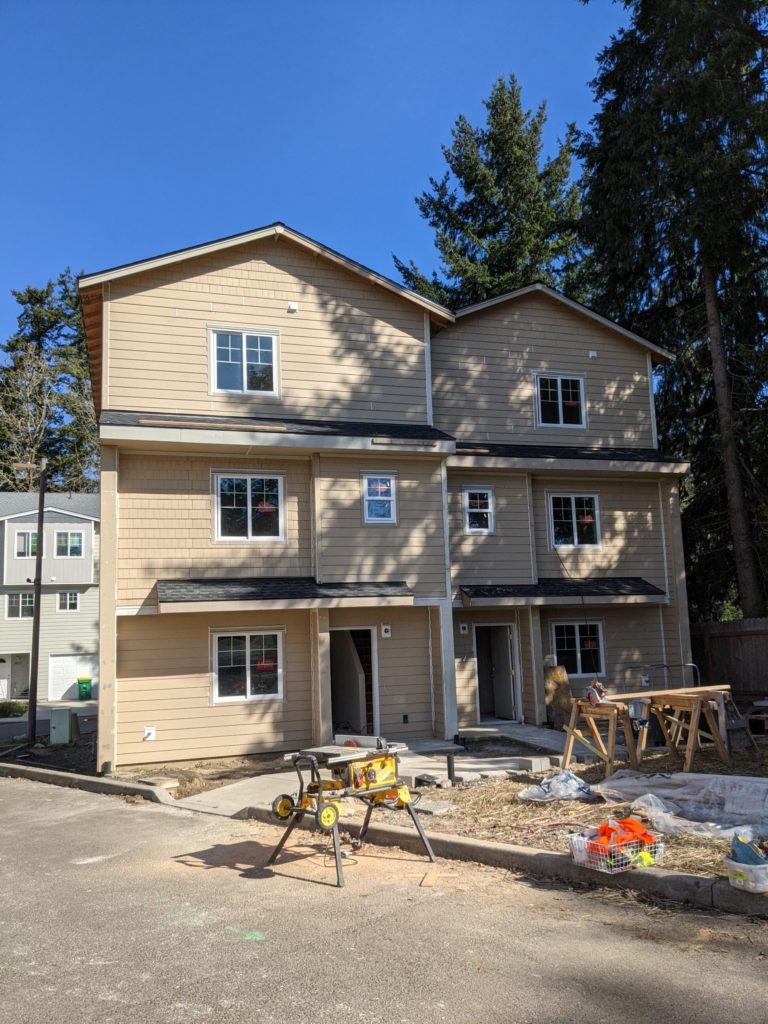 Alder Commons | Southeast Hillsboro
After breaking ground on our latest affordable eight-home community in Southeast Hillsboro, we've finalized laying foundations, begun to hammer framing, and started rough plumbing this month. We have also started work on installing the roof on our homes.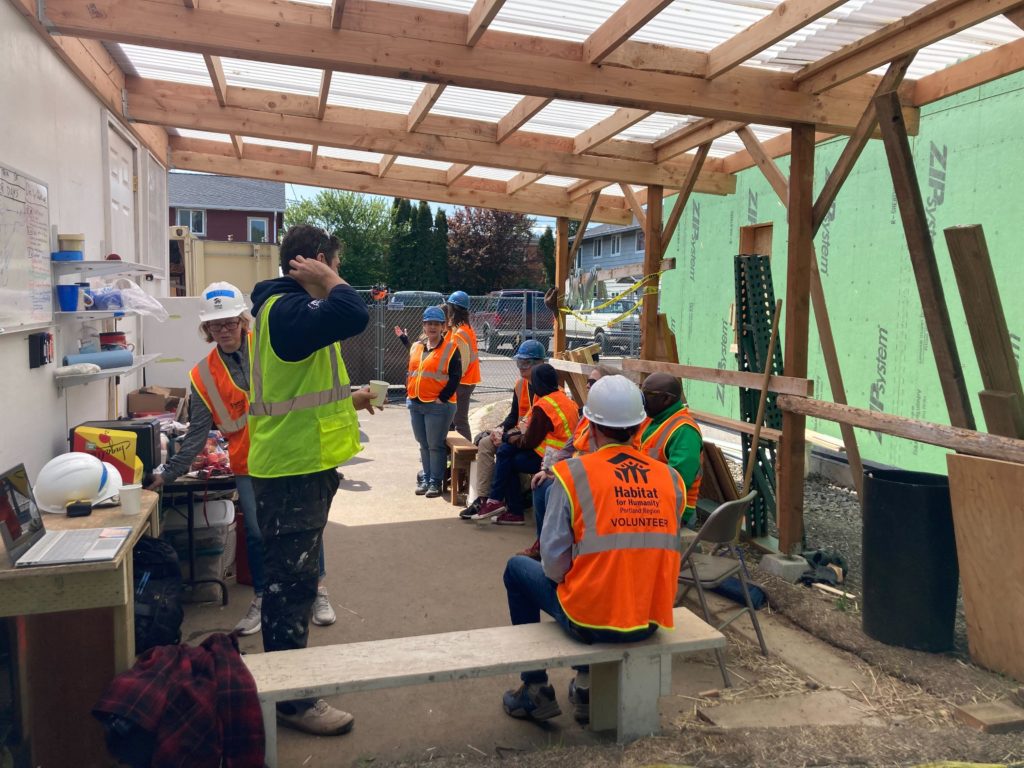 We are thrilled to have our volunteers back and are looking forward to closing the barrier of purchasing affordable homes for first-time homebuyers. Although the price of building homes has gone up, we continue to be able to provide a solution to increasing affordable homeownership in the area through your support. From all of us at Habitat, we thank our supporters for investing in affordable housing, which will last for generations.