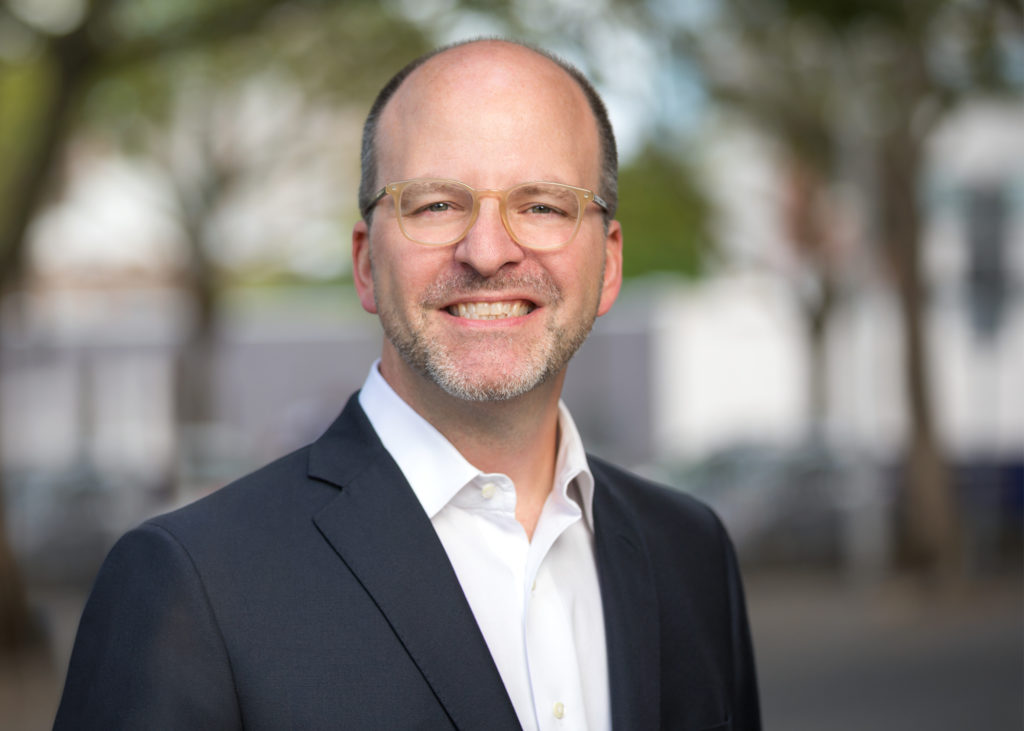 As a longtime supporter of Habitat for Humanity Portland Region, The Standard's commitment to building healthy communities goes hand in hand with the Triple Your Impact Campaign. By partnering with organizations who support neighborhoods and the people who live in them, this joint effort will not only increase the amount of people we serve every year, but also stabilize our region for generations to come.
For both partners, this alignment centers what is most important to us both. As Bob Speltz, senior director of Community Relations at The Standard, puts it:
"Caring about people and our communities is the cornerstone of our brand."
This people-first approach exemplifies the goal of this Capital Campaign: to triple the amount of people we serve every year in order to make the most lasting impact in the lives of our neighbors. As the cost of housing continues to rise across the Portland region and more people are priced out of communities, the aspect of homeownership drifts further away from reach.
"We have to do something as a community to change that and not let that happen because we know that homeownership and stable housing is the bedrock of a good life," Bob says. "The Capital Campaign is, in many ways, a once in a lifetime opportunity to help bring solutions."
By expanding our reach and increasing access, more people will have the kind of stability only homeownership can provide. The Triple Your Impact campaign's goal is simple: we plan to partner with 450 people every year to build or repair an affordable place to call home. In order to achieve this, we will need community support like never before. The Standard has supported Habitat's mission for nearly two decades and knows how invaluable philanthropic partnerships are to the strength of our cities. The company has decided to stretch even further in order to invest in opportunities that support our most vulnerable neighbors. We are incredibly thankful for their partnership and applaud their approach to giving.
The Standard embraces philanthropy through a holistic approach by prioritizing four broad areas of interest: healthy communities, disability and empowerment, education, and cultural advancement. Whether it's partnering with organizations and nonprofits that help families and individuals overcome a hardship or ensuring that all people have access to visual arts and cultural experiences, the company upholds inclusivity in every aspect of building a thriving society.
"The Standard has a long history of community involvement," Bob says. "I like to think of it as part of our DNA."
Not only does the company prioritize philanthropy on an institutional scale through corporate giving and grantmaking from The Standard Charitable Foundation, they also incentivize employee engagement. In 2020 alone, The Standard employees contributed more than $7.5 million to nearly 2000 nonprofits across the country. The company matches every employee donation two-to-one, offers paid time off for staff who volunteer on a recurring basis, and champions those who serve on nonprofit or civic boards—an essential component of their involvement during this past year.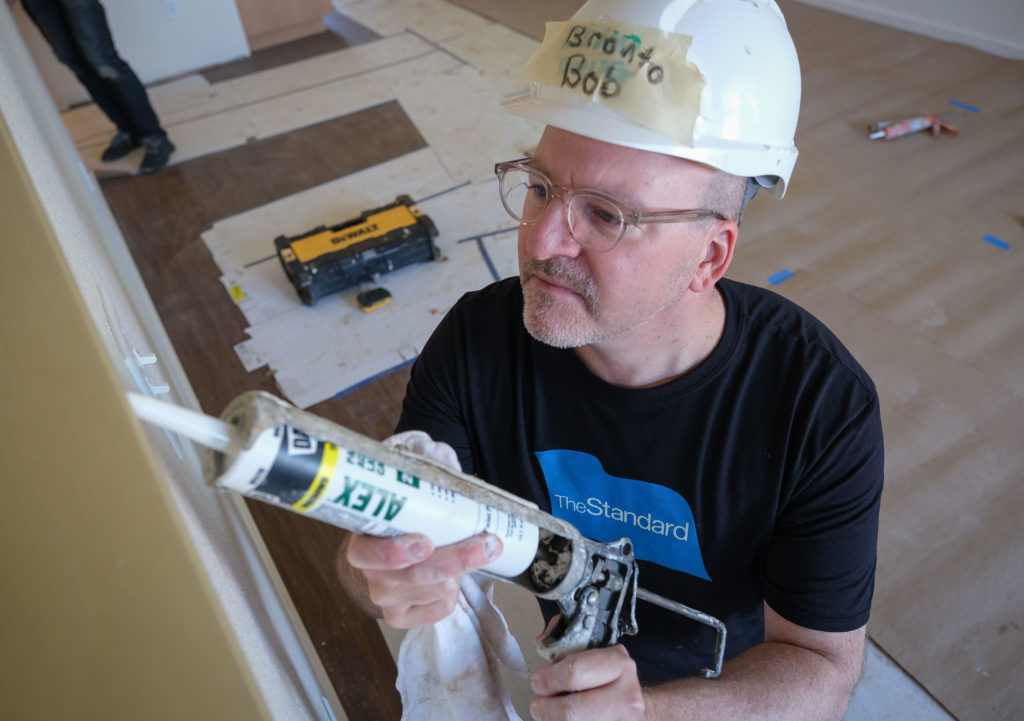 As Co-chair of our Cabinet Committee and Board Member, Bob is no stranger to the power of giving. For the past three years, he's led Habitat's efforts to raise funds in support of homeownership and built stable homes alongside homebuyers—an experience, for him, that holds extra significance.
"Growing up in a single parent household, I, understood the value of having a place to live that was safe and healthy," he says. "I want to make sure that that affordable housing is there for as many people who might need it."
This belief in community investment stems from Bob's upbringing. As a child, he remembers going to the library in his hometown in Minnesota and asking his mom why Andrew Carnegie's name was on the building. She explained that Carnegie used some of his wealth to build libraries in small towns across America and the library was named after his generosity. Bob came to understand how sharing resources and investing in community at any age was a worthwhile endeavor.
One Halloween, while trick-or-treating around his neighborhood, he carried a box and went door to door saying, "Trick or treat for UNICEF!" While his collection was modest, he knew every contribution mattered.
As he grew, so did his belief in giving back. He was inspired by the charitable acts of Jimmy and Rosalynn Carter; how after their time in the White House, the couple dedicated their lives to engaging in the physical labor of building homes with the very people who would soon live there.
Little did he know this mindset would land him a professional career in philanthropy. Thirty years later, Bob continues to invest in building community. Together with Bob and The Standard, we plan to make a lasting transformation in the future of housing for our region and we know it will take everyone's help to get there.
"We will achieve success with this campaign," Bob says. "I really believe that. I know that our fellow community members, donors, friends, family, and our elected leaders will get this campaign across the finish line. And even if the pandemic can be a challenge at times, I know that we will get there."