Habitat for Humanity Portland Region's Women Build program provides critical resources to create affordable homeownership opportunities for women and their families. Women Build volunteers learn new skills, build, and teach others—all while working in a supportive and empowering environment.
An Important Note: Embracing Intersectionality
When considering women's issues and equity, a person's overlapping identities beyond gender must be taken into account. This intersectionality is the framework that supports Habitat's Women Build program. According to the Women's Foundation of Oregon, "intersectionality, a term coined by women of color, is the understanding that a person is shaped by multiple overlapping identities, creating a reality that is greater than the sum of those parts. Gender, race, age, location, disability status, income, sexuality, and citizenship are just a few of the many identities that come together to shape our experiences and needs."
Habitat's Women Build program actively welcomes and supports all those who self-identify as women including women of color, trans women, and other woman-aligned groups.
Why Women Build?
Many families struggle to find decent, affordable housing and this is especially true for single parents. One third of Oregon's single working mothers and their children live below the poverty line. Women–particularly women of color–face disproportionate access to opportunity, which can affect their ability to find a decent place to live. Housing affordability is a crucial women's issue.
A Habitat home provides the stability that a mother and her family need to succeed. Nearly 40% of Habitat homeowners are single mothers. After building and purchasing an affordable home through Habitat, women build strength, stability and self-reliance for themselves and their entire family.
Through build site experiences and educational programming, Women Build encourages volunteers and financial supporters to challenge stereotypes, fight all forms of inequality, and advocate for themselves and each other.
$26,905
In Portland in 2018 the average single mother household's median income is $26,905
58%
Median home sales price citywide rose increased 58% since 2011.

40%
Nearly 40% of Habitat homeowners are single mothers.
92%
92% of kids in Oregon who grow up in a Habitat home graduate from high school.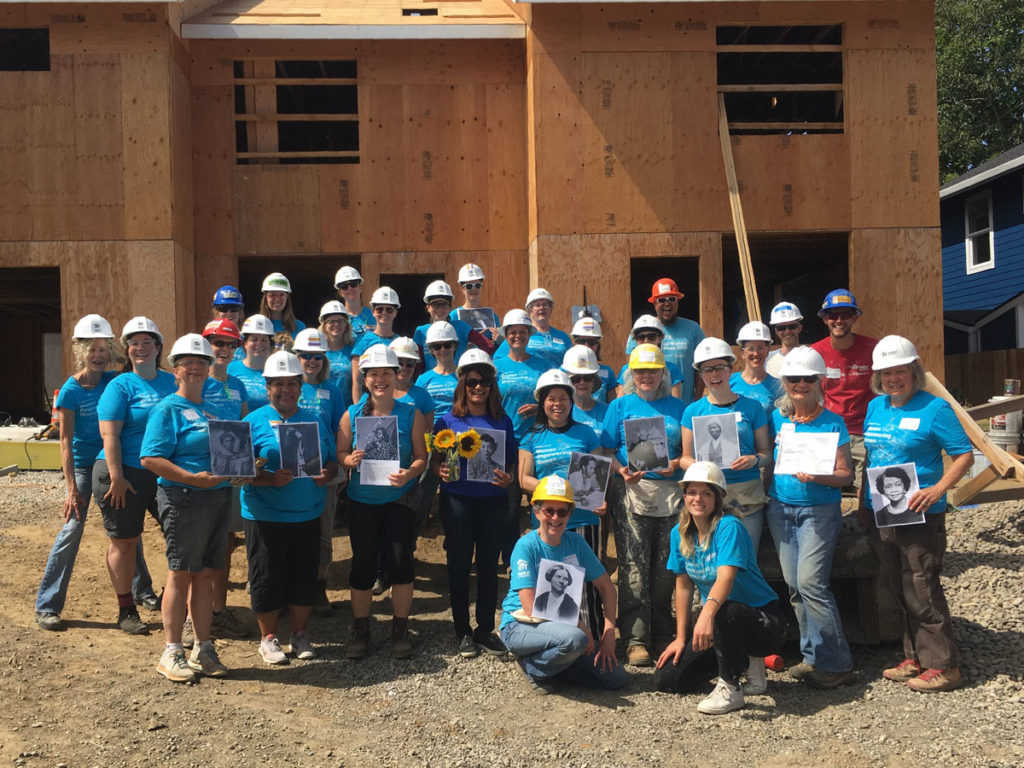 ---
Volunteer with Women Build
Our Women Build program focuses on quarterly build site events where women can come together to learn, build, and lead in a supportive and empowering environment. If you're interested in volunteering at a quarterly Women Build event, please contact Bri Lopez, Volunteer Manager at Bri.Lopez@habitatportlandregion.org. Due to high demand, these slots may be limited.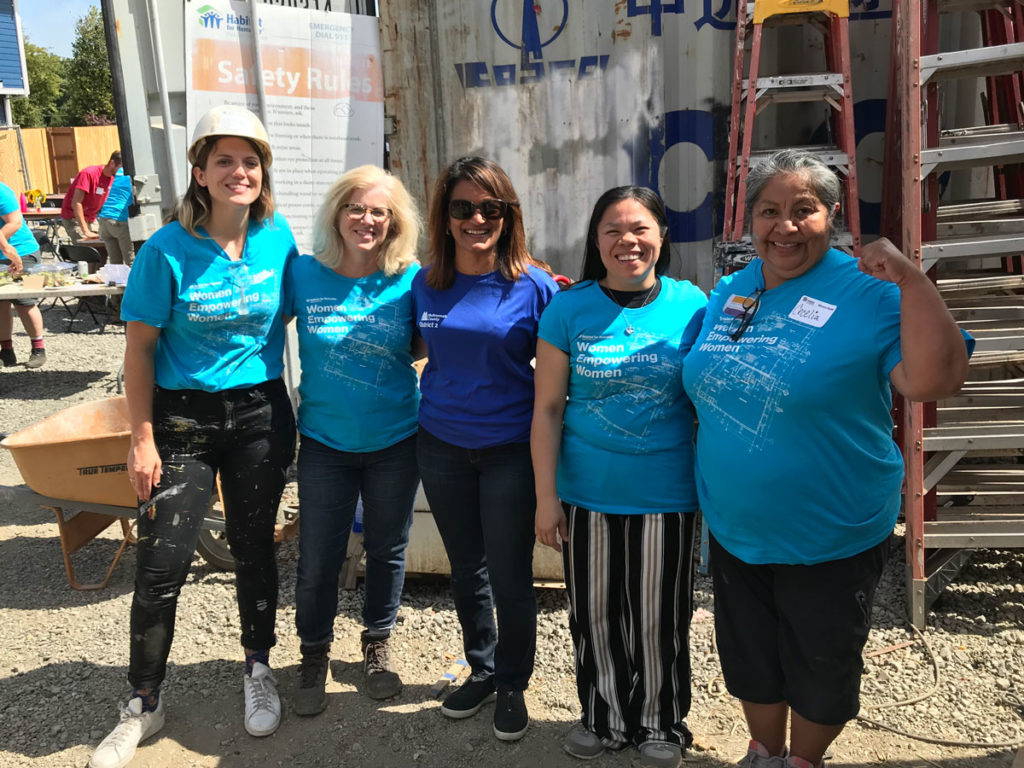 Women Build Business Partners
CREW: Connecting Resources to Empower Women
Be part of the CREW! What's the CREW, you ask?  The CREW stands for "Connecting Resources to Empower Women" and is a new team that fuels Women Build's work in Portland. If your personal resources allow you to make Women Build a priority in your charitable giving this year and you would like to help connect others to this work, please consider joining the CREW.
For more information about joining the CREW, please contact Lauren Johnson, Senior Donor Engagement Officer, at lauren.johnson@habitatportlandregion.org.
Meet a few of our CREW
News from the CREW