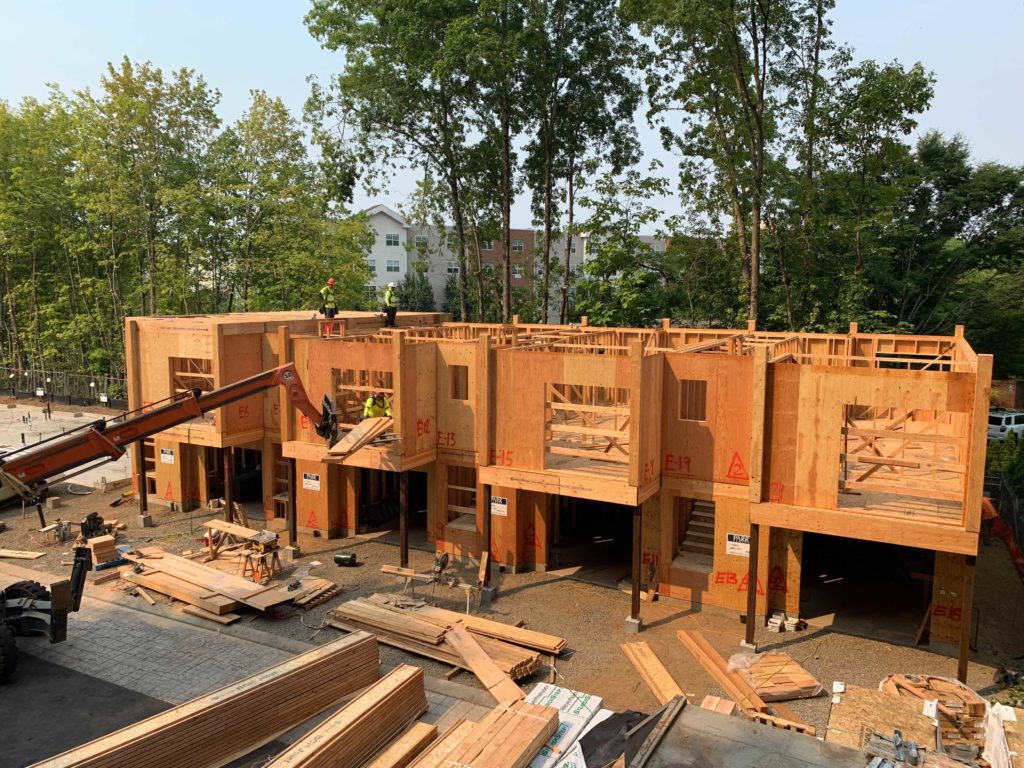 As the Portland region population grows, rent has increased, home prices have skyrocketed, and affordable housing has become harder to come by. To meet this obstacle head-on, we've launched our Triple your Impact campaign to house 500 people each year while providing affordable mortgages that will keep homes affordable for generations. Although the average cost of living for the future remains uncertain, our new communities and homes offer a glimmer of hope for Oregonians.
SOUTHEAST PORTLAND
Foster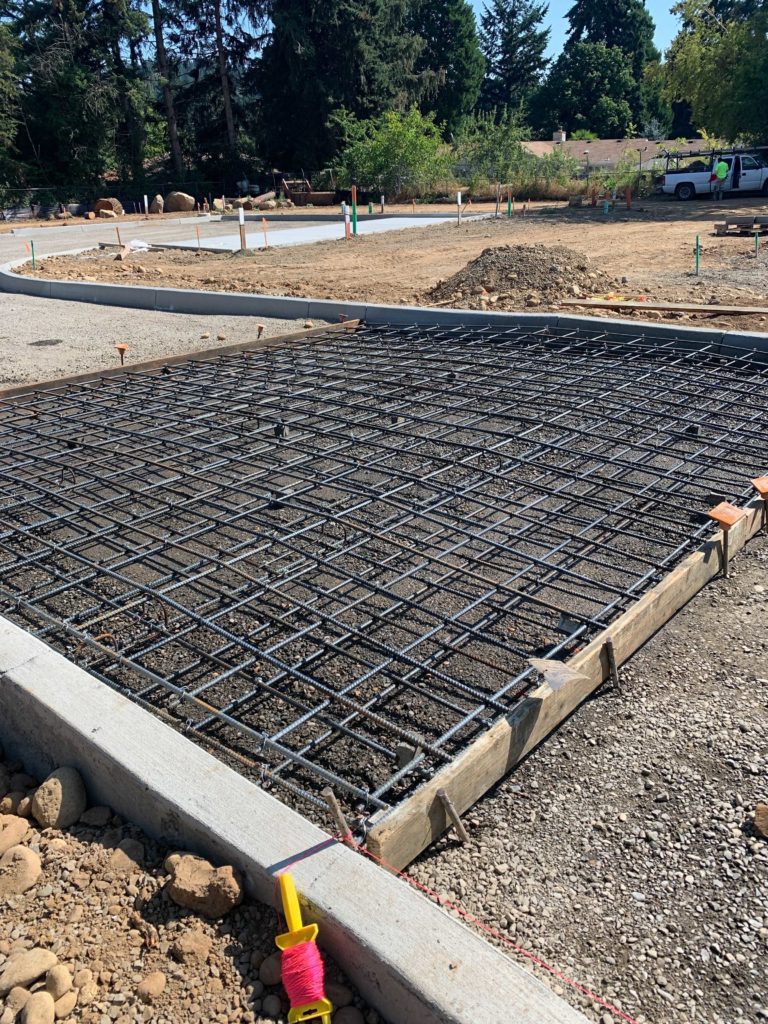 We have completed a lot of underground work on this 40-home community located in the Powellhurst Gilbert neighborhood of SE Portland. We've installed vaults and conduits, water and storm pipes, and leveled the grounding in what's known as rough grading. Above ground, crews kicked off concrete work by paving road curbs, building retaining walls to hold back dirt and debris, installing a concrete parking lot section, and completing asphalt work on the public street. Moving forward, construction crews will begin pouring foundation in preparation for the construction and framing of the homes.
Cherry Blossom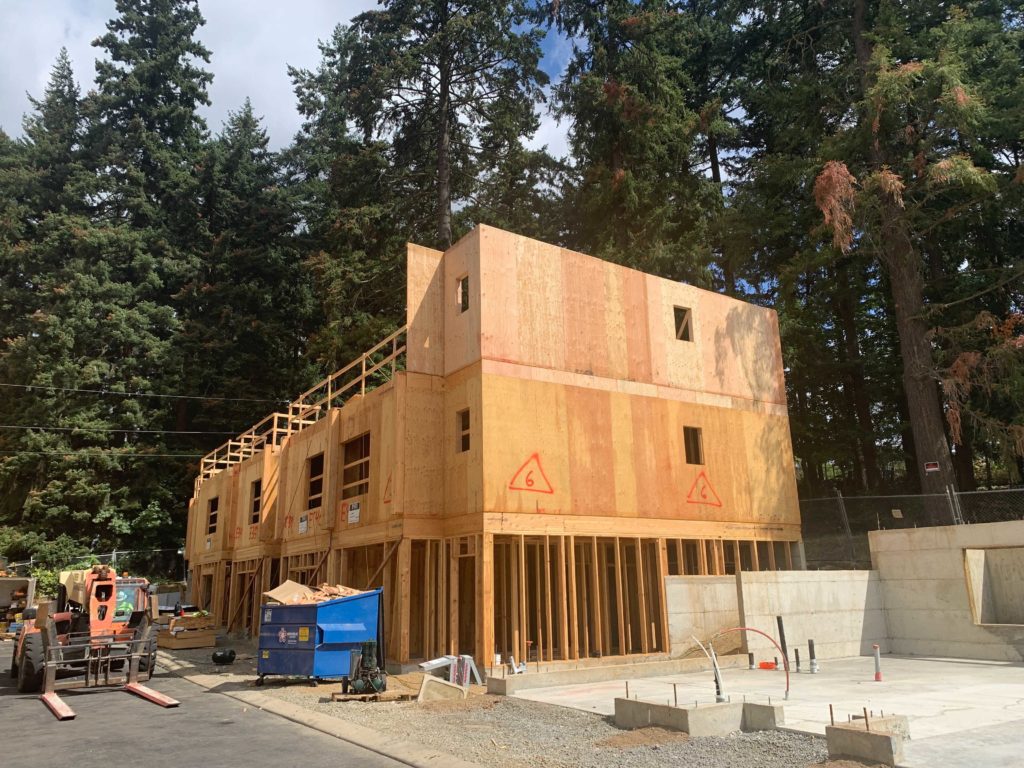 Resting inside the Mill Park Neighborhood, we've made great strides in our community of 31 homes. Crews have already poured concrete foundations on most homes in the past two months and will be moving on to framing. On additional four-plexes, crews will begin roofing, as well as plumbing, mechanical, and electrical rough-in work. In the next month, we will complete the remainder of the foundation work.
Southeast BEAVERTON
Denney Gardens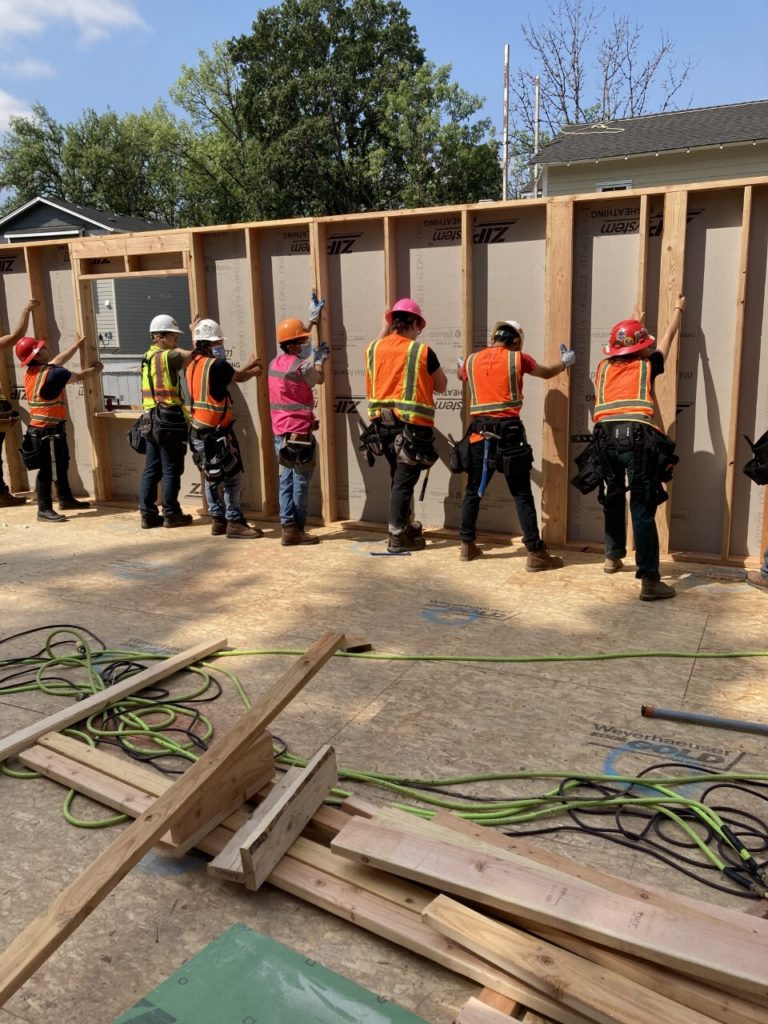 Progress remains steady at our 16-home community, as construction crews begin framing the second-floor walls on our last duplex. We have completed touch-ups on our newest triplex and homebuyers will soon move in. Crews have also begun mechanical, electrical, and plumbing installations inside a second triplex, and will begin installing drywalls throughout the month of September.

NORTHEAST PORTLAND
Simpson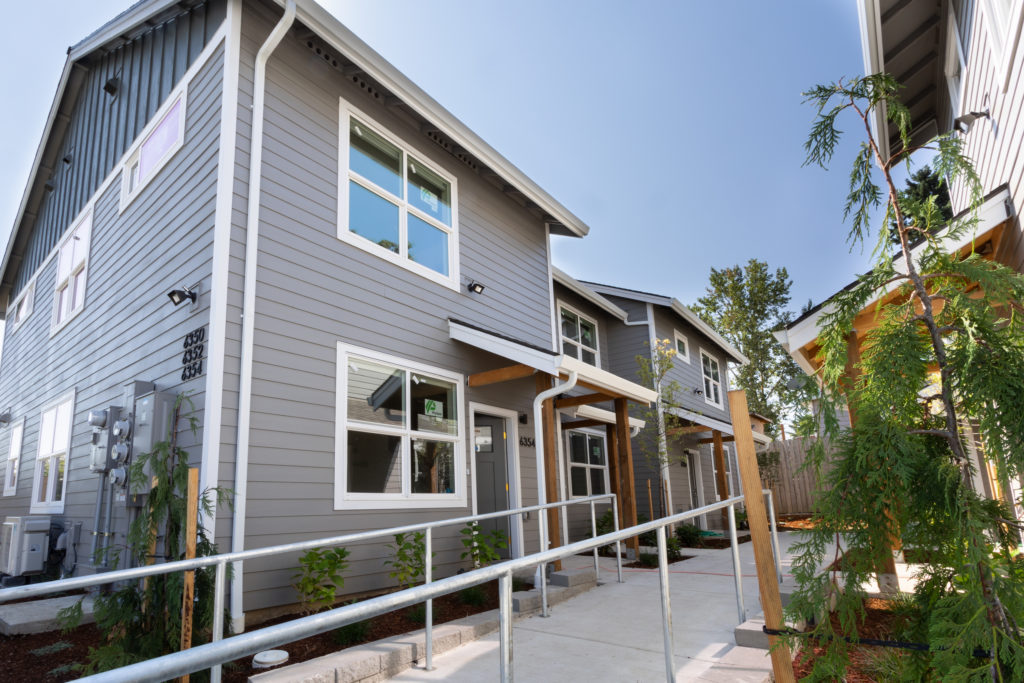 In the last month, our construction crews completed the last task at Simpson with homebuyers, crews, and local media like FOX12 joining us to celebrate this huge accomplishment. Crews will wrap up the final touches at Simpson by mending small imperfections that took place throughout construction, complete detailed professional cleaning inside all units, and make sure everything is working and functional.
NORTH PORTLAND
Kenton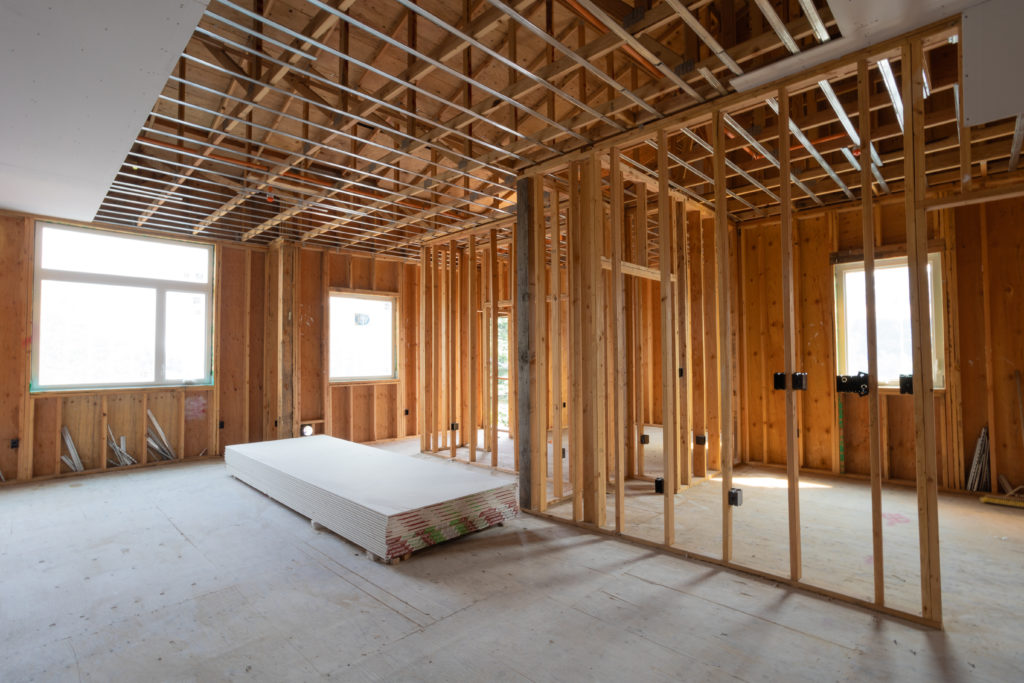 In the past month, construction crews have worked to complete plumbing rough-ins, which include installing plumbing lines, water supply lines, and drainpipes throughout our second phase: 18 homes to complete this 30-home community. Because of the vast complexity in this community, we adopted a new method for running electricity, plumbing, and mechanical rough-ins throughout the building.  
"We integrated a 3D model, which allowed us to walk through the building prior to installations," Site Superintendent John says. "It's an advancement and the first time that we have ever used a 3D model before installation."
We've also finished integrating a fire sprinkler system throughout the building and wrapped a weather-resistant barrier around the building to protect it from Oregon's wet and rainy seasons. Construction crews have also installed roofing and now mechanical rough-ins, which include the installation of ducting have recently been completed. Electrical installations like outlets and wires have been fitted throughout the building and city inspectors will visit the site. On the exterior, construction crews have paved the public sidewalk on the front side of the building.
In the next 30 days, after city inspections are completed and passed, our crews will begin drywall work on the interior, while continuing to place siding all around the exterior of the building.
With each pound of concrete that our construction crews pour, new hope is sparked into the lives of new homeowners across the Portland region. We are very excited for the homeowners who will be moving into our Northeast Portland community. Soon, they will call these homes their very own. We thank our construction crews for their immense efforts to boost affordable housing and celebrate this new milestone along with every new homeowner and send them our best wishes as they settle into their lives.