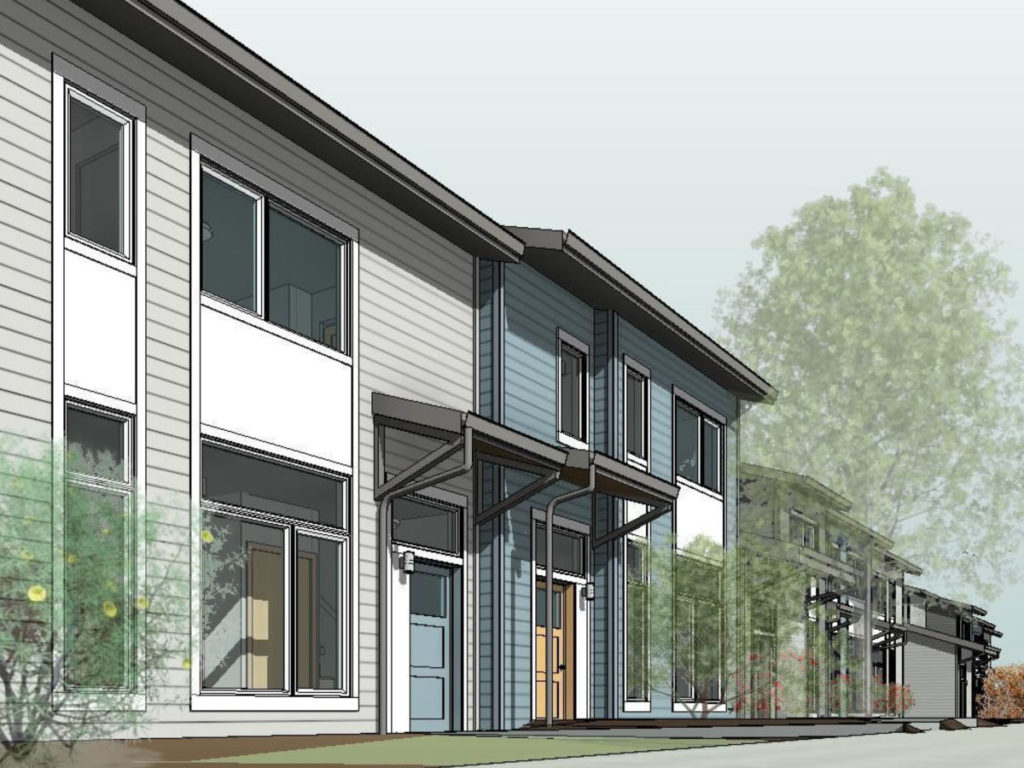 PORTLAND, OR (October 5, 2021)—People across Oregon are facing skyrocketing housing costs and an economic crisis that is devastating our local communities. Habitat for Humanity Portland Region is facing this challenge head on with plans to triple the number of people they serve each year. Recently, Habitat broke ground on two communities: 40 homes in Portland, and 8 homes in Hillsboro. 
"These new homes in Portland and Hillsboro will provide stability for over 200 people," stated Steve Messinetti, CEO of Habitat for Humanity Portland Region. "The current economic crisis has disproportionately impacted communities of color, causing even larger disparities. We have a responsibility to close the homeownership gap by investing in more affordable homeownership opportunities." 
Over 80% of the people who purchase homes through Habitat for Humanity are people of color, helping to address the homeownership gap. Habitat homebuyers help build their homes, participate in homeownership education classes, and then purchase their homes with affordable mortgages. 
Located on the corner of SE Foster Road, Habitat for Humanity is building 40 new, affordable homes in Portland's Pleasant Valley neighborhood. The homes are located near TriMet bus service, Powell Butte Nature Park and a short drive from Lents' neighborhood restaurants and shopping.

The eight new homes in Hillsboro are located on Larch Court and 13th Avenue near TV Highway in Hillsboro. The property will include eight 3- and 4-bedroom, two-story houses with single car garages. It is located only a half-mile from the Shute Park library and the Hillsboro Aquatic & Rec Center, and a MAX station and TriMet bus service are a few blocks away.

Habitat has a commitment to sustainable building and continuously looks for ways to make homes affordable to live in and affordable to buy. The homes in Portland and Hillsboro are expected to receive Earth Advantage Platinum certification, a regional green building certifier that goes beyond energy performance to include energy health, land, materials, and water.

All of the homes will be permanently affordable, allowing Habitat homeowners to build equity in their homes, while ensuring that the homes are affordable to the next buyer. This guarantees affordable neighborhoods in the future.
About Habitat for Humanity Portland Region
At Habitat for Humanity Portland Region, we believe that everyone deserves the opportunity to have a stable and healthy place to call home. Habitat homeowners help build their own homes alongside volunteers and pay an affordable mortgage. Founded in 1981, we are invested in creating a region where everyone has the opportunity to build a better life. Learn more at habitatportlandregion.org

Learn more about Habitat for Humanity's Triple Your Impact Campaign:
habitatportlandregion.org/triple-your-impact/
# # #