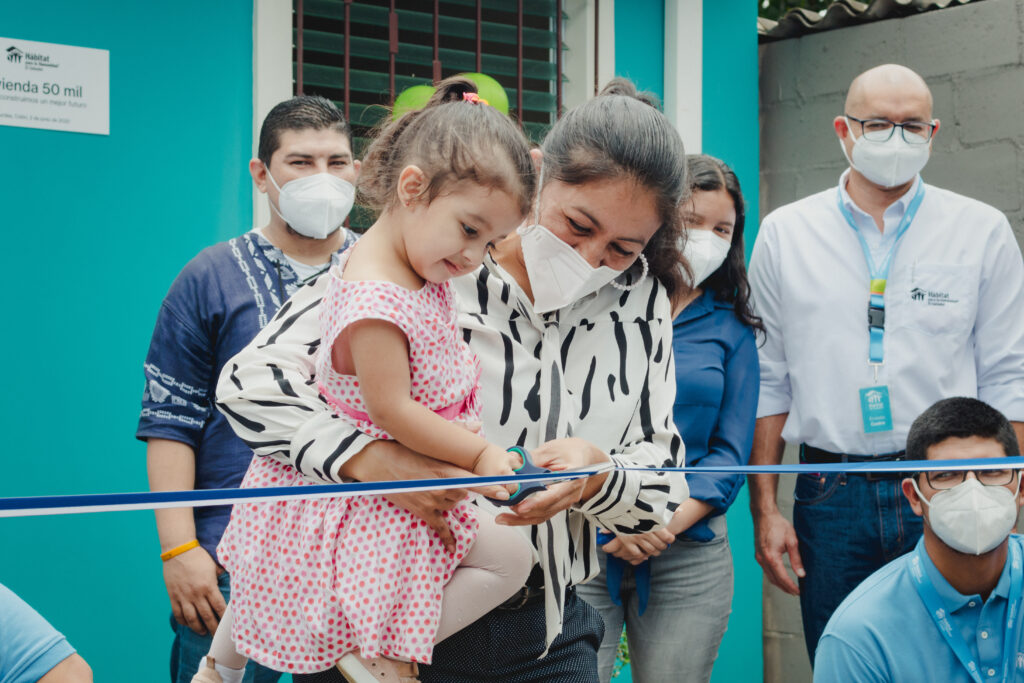 Habitat for Humanity Portland Region was honored this month with a special award by our international partner in El Salvador.
Habitat for Humanity El Salvador is recognizing the Portland Region affiliate for 25 years of support in the Central American country, helping ensure that people there have a safe and stable home. The effort is part of Habitat International's global support program, in which Habitat affiliates contribute 10% of their undesignated funding to Habitat programs in countries with the highest rates of poverty.
"It has been an honor to partner with our friends at Habitat for Humanity El Salvador for the past 25 years," said Steve Messinetti, president and CEO of Habitat for Humanity Portland Region. "With eight in 10 Salvadorians living in inadequate housing, our hope is that our small direct impact will spark a wave of additional support that grows exponentially. Our work is not completed until everyone has a stable, affordable place to call home."
It costs about $7,000 to build a home in El Salvador, where the poverty rate is over 27 percent, more than double the rate in the United States. The country's poverty conditions were improving for several years, but the COVID-19 outbreak derailed that progress by undercutting the export business at the core of its economy.
Ernesto Tobar, executive director of Habitat for Humanity El Salvador, said the contributions and volunteers building homes have changed the lives of nearly 700 Salvadorans since 1997. The Salvadoran affiliate also launched awareness campaigns about COVID-19 and distributed hygiene kits to vulnerable families in response to the pandemic.
"Words fall short to express our gratitude for your support over the past 25 years so that more families have access to adequate housing in El Salvador," Tobar stated in his letter announcing the honor. "And we look forward to continuing to develop our partnership for many more years to come."
Habitat for Humanity operates local organizations in approximately 70 countries around the globe, each working to build safe, affordable homes for their community. In the Portland region, Habitat currently has 81 homes under construction, with an additional 31 already completed in its most recent fiscal year. Learn more about our work in the Portland region in our 2022 Annual Report, now available on our website.