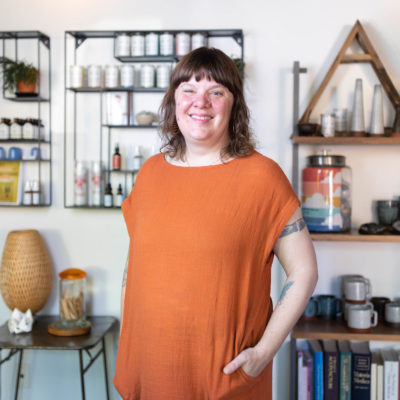 Through a grant made possible by Habitat for Humanity, four women-owned businesses in the heart of East Portland's Cully community have secured a healthy space for their clients. Now, local acupuncturist Kristen and her colleagues can breathe easily and continue to provide wellness services in a time where mental and physical health is so essential.
Read More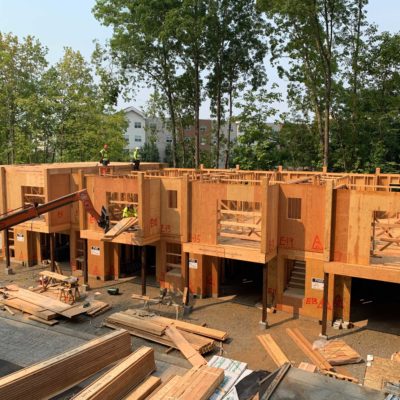 As the Portland region population grows, rent has increased, home prices have skyrocketed, and affordable housing has become harder to come by. To meet this obstacle head-on, we've launched our Triple your Impact campaign to house 500 people each year while providing affordable mortgages that will keep homes affordable for generations. Although the average cost of living for the future remains uncertain, our new communities and homes […]
Read More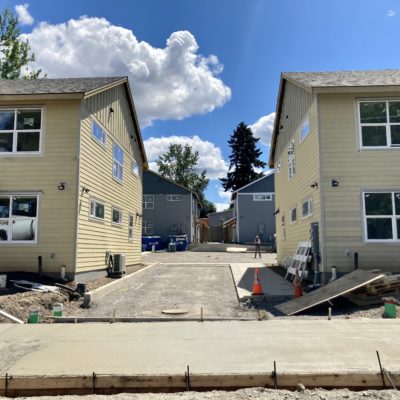 Hardened concrete foundations and towering wooden frames highlight our crews' diligent effort to close the affordable housing gap and to create tight-knit communities that thrive for generations. Our construction crews continue to develop sites across Southeast Portland and Southeast Beaverton, with families soon to start moving into their forever homes!
Read More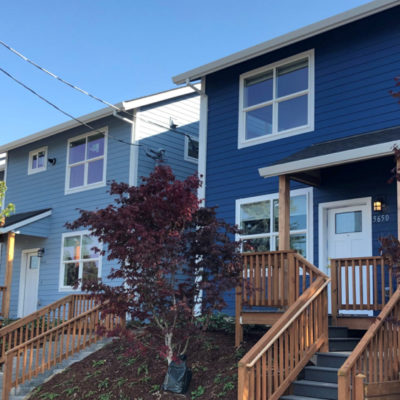 Local Business and Community leaders step forward to invest in affordable homeownership with Habitat for Humanity at critical time. PORTLAND, OR June 20, 2021—People across Oregon are facing skyrocketing housing costs and an economic crisis that is having a devastating impact on our communities. Local philanthropic leaders are stepping up in support of affordable homeownership with Habitat for Humanity Portland Region as they launch their $25 million Triple […]
Read More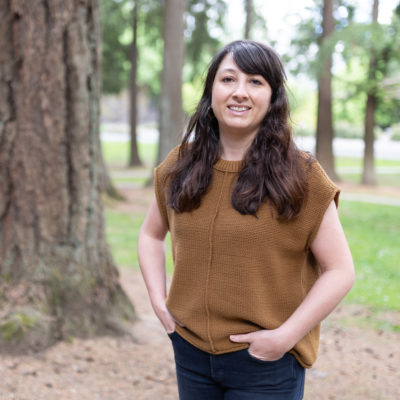 Melissa joined the construction team in 2018 and now works as a Project Manager at Habitat. She lives and breathes the ethos of sustainability inside and outside of work.
Read More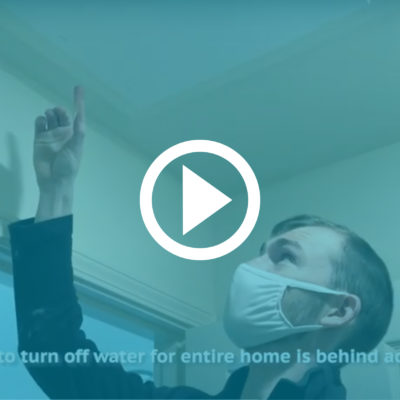 Knowing how to shut off your home's water valve is a great tool to keep in your home-repair arsenal and can help save you a lot of money on repairs down the road.
Read More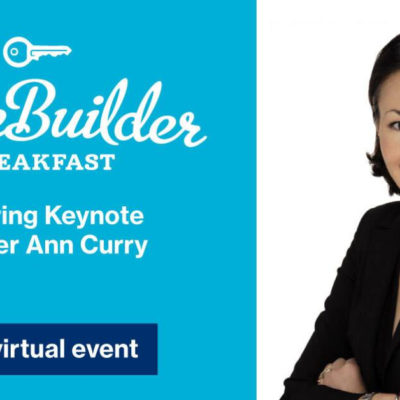 As we launched into our first-ever virtual HopeBuilder Breakfast, attendees eagerly tuned in to watch and support us instill hope into our community and be a solution to affordable homeownership in our region. We have visitors from across the state of Oregon join one of our biggest virtual events of the year. Thanks to each and every one of you for rallying with us to build and repair more homes for families and individuals seeking a stable life. The funds raised […]
Read More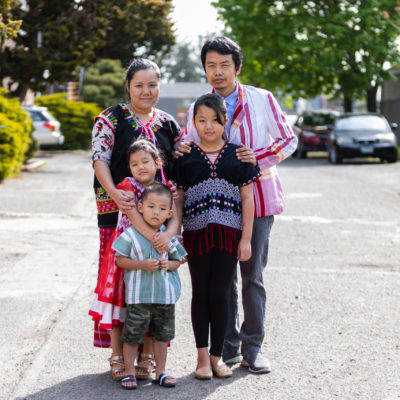 Nothing was ever the same after that joyful day when Ther Moo and Saw Gler found out they were approved to purchase an affordable home through Habitat for Humanity. Their previous worries of living in a rough neighborhood, increasing rental prices, and the possibility of being evicted on a whim evaporated into the distance. The family feels happy knowing that they'll have stability over their home and control over their destiny. Before living in the United […]
Read More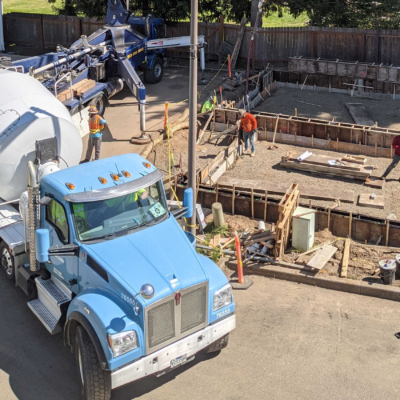 Flowers, leaves, and affordable housing are blossoming across the Portland region. We are building more affordable homes with families and individuals who are excited to soon purchase a place to call their own. Despite the pandemic, our construction crews have continued to make progress. SOUTHEAST PORTLAND Foster: The face of one of our newest projects for affordable homes, located in SE Portland's Powellhurst-Gilbert neighborhood, will soon become the center for a 40-home community. Over the past month […]
Read More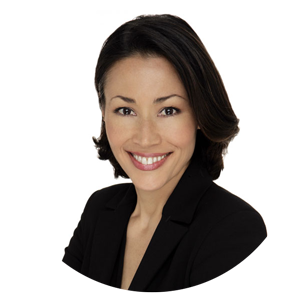 Award-Winning Journalist join's Habitat for Humanity as they announce the expansion of their work across the Portland region. WHAT: Habitat for Humanity Portland Region will host a free virtual event featuring keynote speaker Ann Curry. Bringing her experience as a former NBC News Network anchor and international correspondent, Ann Curry will reflect on today's realities, one year into the COVID-19 pandemic. During the event, Habitat for […]
Read More