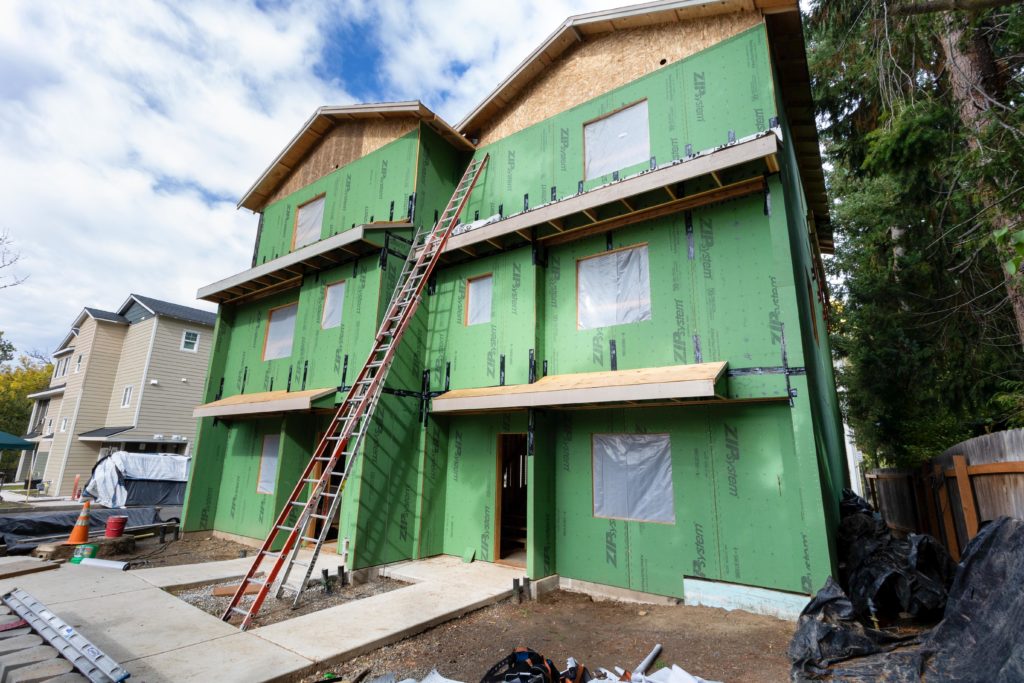 As temperatures cool, construction heats up on 125 homes throughout Beaverton, Hillsboro, and Portland. Soon, even more people will become first-time homeowners all throughout the region. Here are more details on our progress.
Southeast Beaverton
Three families have moved into their brand-new homes in this 16-home community of Denney Gardens. With two structures left to complete, our construction crews have finished drywall on one triplex and will move onto interior finishes. Another duplex is undergoing framing, electrical, and plumbing work—the nuts and bolts of the building process—and will soon be topped with a roof. All homes will be move-in ready by next Spring.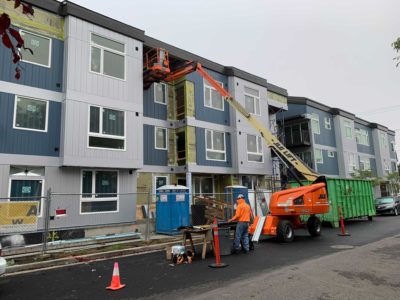 North Portland
Just 14 miles away, the 30-home community of Kenton Commons is also on track to be fully complete by next Spring.  
Homeowners have already begun moving into 12 of the homes completed this past Spring and the next 18 are getting the works: flooring, cabinets, painting, and trim and door installation. Soon, these structures will be transformed into a bustling community where homeowners can enjoy such amenities as close by transit, parks, schools, and Kenton's cozy downtown area.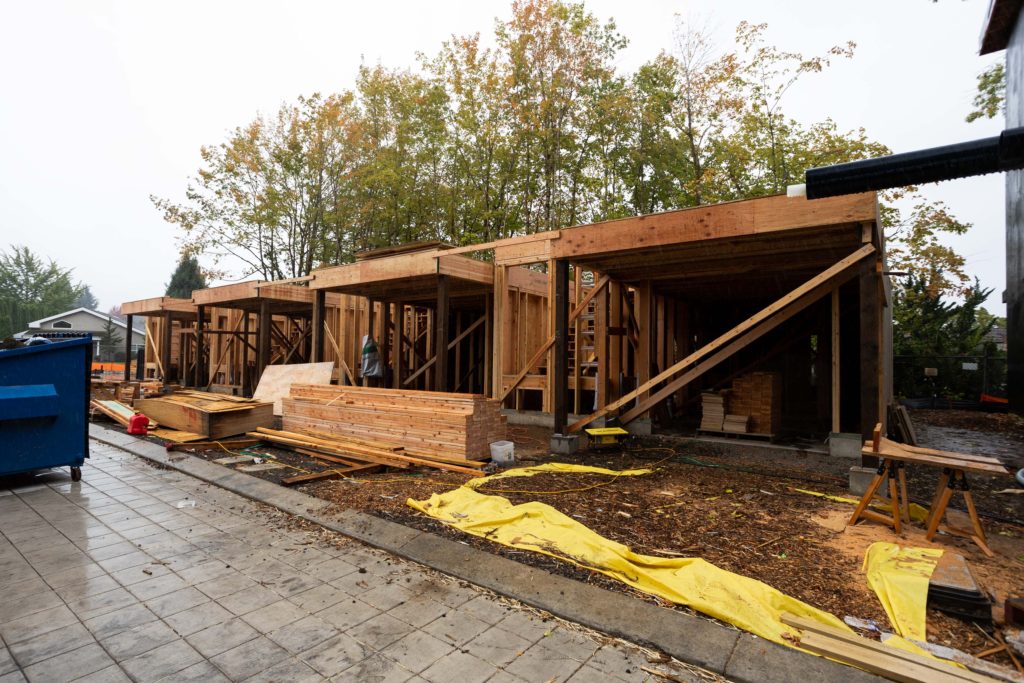 Southeast Portland
Nestled in Portland's Mill Park neighborhood, we're ramping up construction on even more homes. 
This 31-home community on Cherry Blossom Drive consists of four four-plexes, five five-plexes, and one single-family home, which are currently at various stages of construction: installing plumbing and electricals on some; framing and roofing on others. 
Progress is moving quickly thanks to a new type of building model. This will be Habitat's first panelized build, meaning that whole sections are prebuilt off-site and installed onsite, which speeds up framing.
Heading further south into the Foster-Powell neighborhood, we're building 40 more homes. Our crews are pouring two foundations at a time and working on frontage improvements, which consists of creating new sidewalks, driveways, and streetlights. When foundations are complete, framing will begin.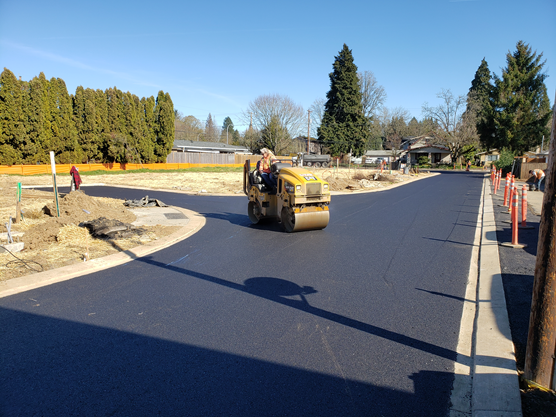 Southeast Hillsboro
What was once an empty lot will soon become eight homes known as Alder Commons. With construction in the beginning phases, we're setting concrete foundations within the next month and then framing will begin.  
Stay tuned for more updates! If you want to stay in-the-know about all Habitat happenings, subscribe to our monthly newsletter below.