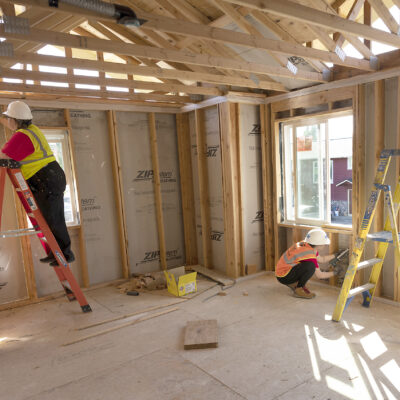 Portland, OR (August 17, 2023) –The Wells Fargo Foundation has awarded Habitat for Humanity Portland Region $100,000 to build affordable homes in the Portland region. Habitat Portland Region is one of more than 230 Habitat for Humanity affiliates awarded grant funding nationwide through the 2023 Wells Fargo Builds program and Welcome Home initiative to help […]
Read More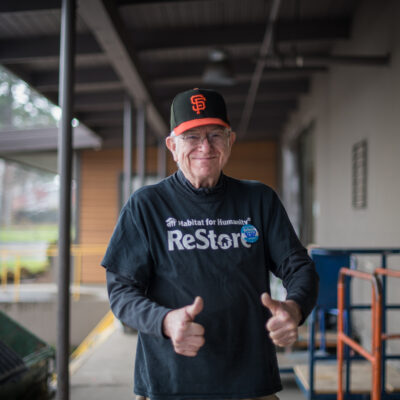 You could say Ray Williamson "saw a sign" a decade ago that led to him becoming one of the Beaverton ReStore's most dedicated volunteers. Ray and his wife Brenda were driving near their home in Brennan, Washington, on the Olympic Peninsula, when Brenda "spotted something shiny in the window" of a Jefferson County Habitat for […]
Read More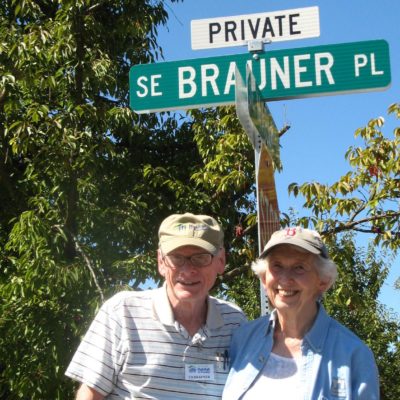 After volunteering with Habitat for Humanity for over 25 years, Ed looks back on his grassroots efforts to build resilient communities.
Read More
Having put in hundreds of volunteer hours with Habitats across the country, Nina brings a wealth of experience to every opportunity.
Read More
As a volunteer with Habitat for Humanity, member of the Women's Build, and a member of the Board of Directors at Oregon Tradeswomen, Sara is the kind of person who knows what it means to be a part of a community. And that is exactly what brought her to the Habitat family.
Read More
Step into the new year with us and become a Women Build member! Come learn new skills and build strong, affordable homes alongside women and femmes in an empowering environment.
Read More
After retiring from a lifetime in software engineering, Stuart volunteers behind-the-scenes to connect every facet of Habitat's mission.
Read More
From beginning a career in mechanical engineering at the age of 19 to running her own home repair business throughout Santa Cruz County, Rebecca came to Habitat for Humanity with a few tools up her sleeve.
Read More