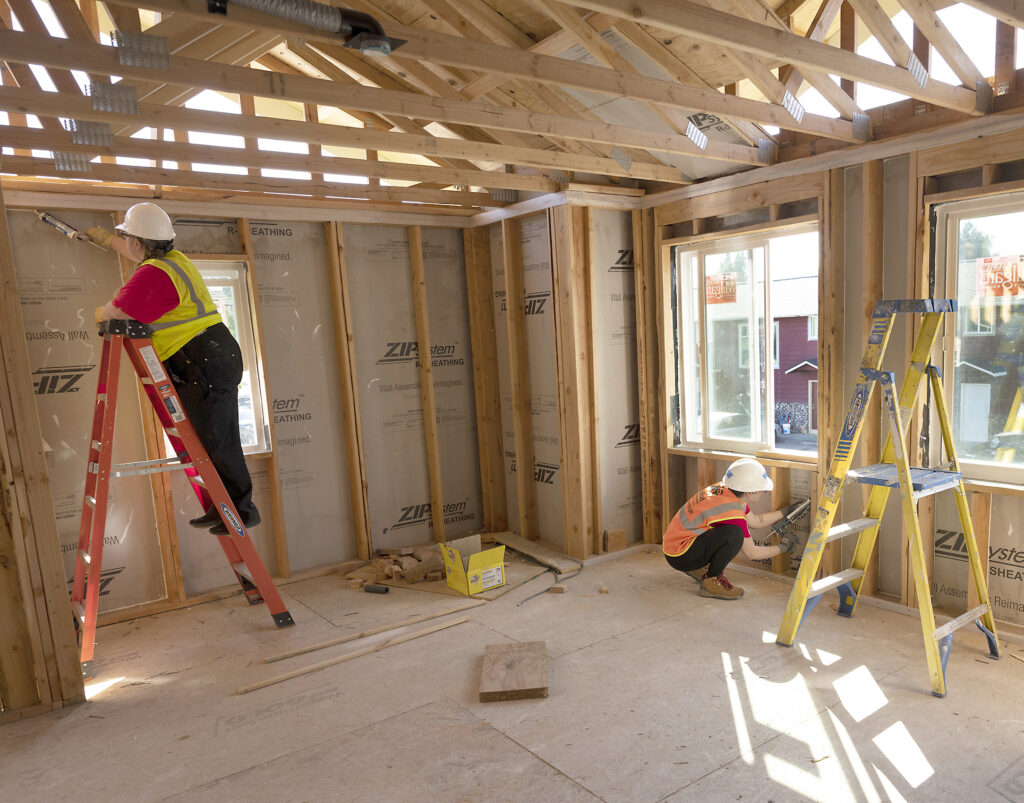 Portland, OR (August 17, 2023) –The Wells Fargo Foundation has awarded Habitat for Humanity Portland Region $100,000 to build affordable homes in the Portland region. Habitat Portland Region is one of more than 230 Habitat for Humanity affiliates awarded grant funding nationwide through the 2023 Wells Fargo Builds program and Welcome Home initiative to help more families and individuals access affordable homes.
The grant to Habitat for Humanity Portland Region, along with the support of Wells Fargo volunteers, will help build 48 homes at the Alder Commons community in Hillsboro and Foster Commons community in outer SE Portland for buyers in need of affordable housing.
"We are thrilled to partner with Wells Fargo on the Welcome Home initiative. Wells Fargo has been one of Habitat for Humanity Portland Region's most important partners for nearly 20 years," said Steve Messinetti, President & CEO of Habitat for Humanity Portland Region. "They have invested significant funds in Habitat's work and spent hundreds of hours working alongside homebuyers to build Habitat homes. Their support this year will help Habitat build 48 homes affordable to families and individuals with low to moderate incomes seeking the stability of their own home."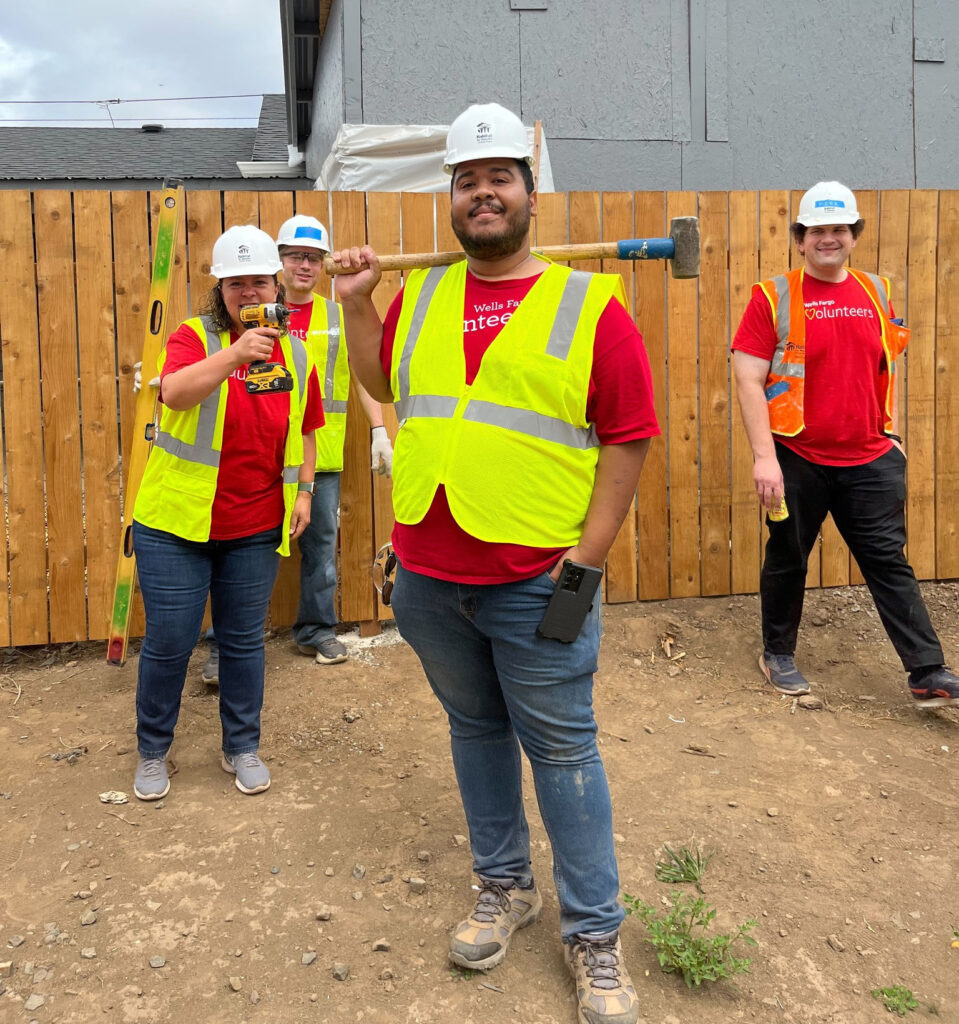 "Having a quality and affordable place to call home is the foundation for wellness, dignity, and economic opportunity," said Elizabeth Lorenzo, Senior Social Impact and Sustainability Specialist for Wells Fargo. "Wells Fargo is proud to support nonprofit organizations such as Habitat for Humanity Portland Region that align with our focus areas, including financial health and housing affordability. Financial mobility through opportunities such as owning a home sets individuals and families up for long-term success."
At least one in six Oregon households spend more than half their income on housing, and an increasing number of Portland region families struggle to afford rent.
This funding is part of a $7.5 million donation to Habitat for Humanity International through the 2023 Wells Fargo Builds program to build and repair more than 350 affordable homes nationwide. Additional funding comes from Wells Fargo's Welcome Home, a nationwide volunteer initiative that provides over $2 million in funding supporting more than 50 locations to bolster access to affordable, sustainable housing.
About Habitat for Humanity Portland Region
At Habitat for Humanity, we believe that everyone deserves a stable and affordable place to call home. Founded in 1981, we have built and repaired homes in partnership with over 3,000 people across the Portland region, from Hillsboro to Gresham. Habitat homeowners help build their own homes alongside volunteers and pay an affordable mortgage. Through financial support, volunteering, or adding a voice to support affordable homeownership, everyone can help people in our community achieve the strength, stability, and independence they need to build better lives for themselves. Learn more at habitatportlandregion.org
---