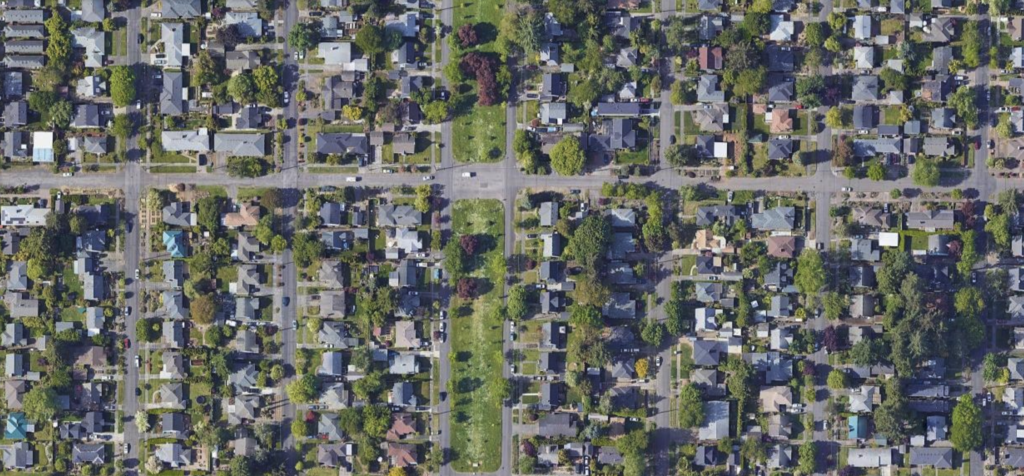 Written by Preston Korst, Director of Government Relations.
 As the number of new homes on the market decreases and the cost to build or purchase a home increases, the outlook for first-time homeownership in Portland appears murky at best. Add to the looking glass a mixture of rising interest rates, constricting supply chains, and a fresh crop of cash-buyers and corporate investors, the prospect becomes even less certain.  
We are seeing this play out in how long a Portland home sits on the market (currently about 30 days), the average inventory of homes for sale (just under one month of inventory), and a 13% annual increase in the sale price of a home (currently hovering over $565,000). Taken together, these point to a systemic imbalance in how our very housing system is designed.
Although these problems seem to have only recently emerged, the Portland Metro region has been underproducing housing stock for decades. We are currently 59,488 units short from meeting our regional housing needs. This deficit, in addition to the more than 220,000 new units needed over the next two decades, will require an era of new home construction not seen since the post-WWII boom.
Given the many challenges our city faces, a rapid development era will require bold housing policies, full public investments, and a dedicated focus on equity and the environment. Whether we are talking about persisting racial gaps in homeownership, the increasing severity of Portland's heat-islands, or the shrinking tree canopy, policymakers will need to think strategically about how to manage growth responsibly.
To that end, the State of Oregon and the City of Portland have recently taken two key steps toward a more balanced and affordable housing market. One action is through a new zoning code called the Residential Infill Project 2.0 and the other is through a new investment in land for the future use of affordable housing.
How will zoning changes improve affordable housing?
Building on the State of Oregon's groundbreaking 2020 land-use zoning law that effectively banned single-family zoning, the City of Portland took the call to get serious about local zoning reform. The amendments they passed will impact not only how we build, but how we sell the homes we build.
On June 1st the city council approved Residential Infill Project 2.0. Also known as RIP2, this zoning code has been several years in the making and brings about a host of comprehensive changes to how Portland approaches new home construction. The city took the single-family ban required by state law and expanded it to bring new building options to more city land. This renewed flexibility now means that Habitat can begin constructing neighborhood-friendly 6-unit townhomes throughout the city, a design much more favorable to lifelong homeownership.
"The new rules permit more types of housing, and set new, more flexible rules for how homes can be configured and how large they can be."

OregonLive 6/3/2022
Next came the passing of Oregon Senate Bill 458, which offers a new streamlined process for dividing land for the future sale of middle housing. This new process will encourage builders to add units to a project instead of building one large-scale home. This will reduce the cost of homes when they hit the market, offering more inventory for homebuyers with moderate to low incomes.  For instance, a builder can now construct a four-plex building and sell each home individually. Prior to this Bill, a builder would need to sell those four units as condominiums or rent them as apartments.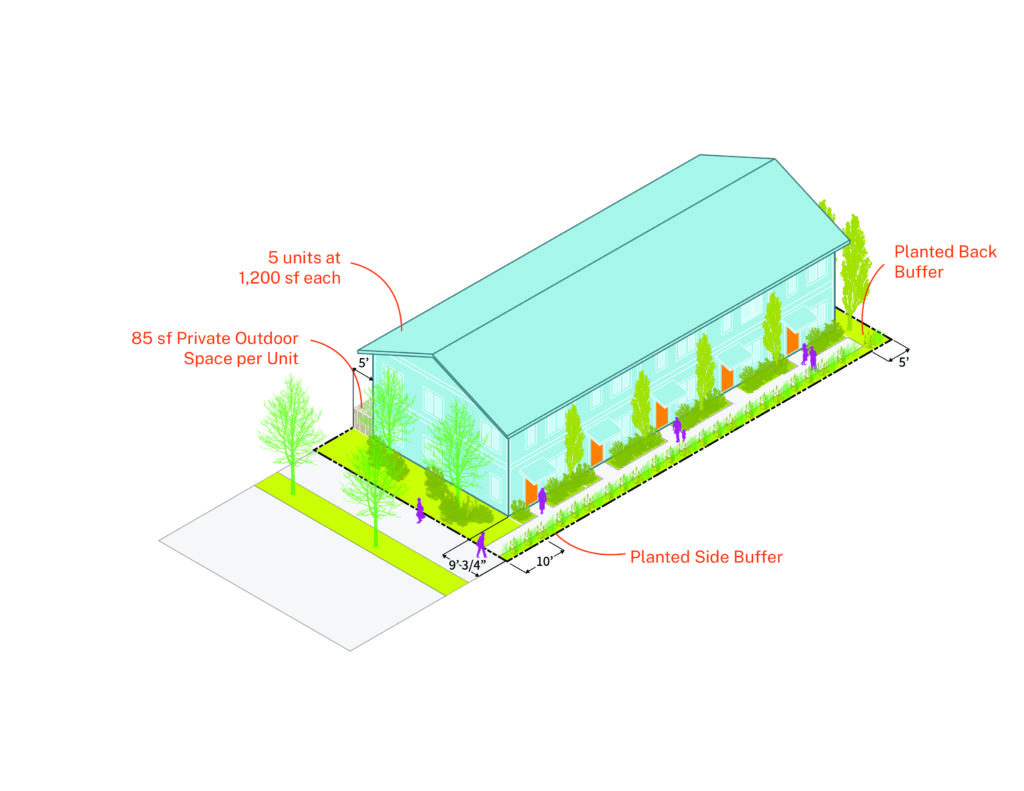 In concluding the historic vote Mayor Ted Wheeler said, "At first glance this can seem like a very dry land-use policy, but it will actually shape the physical direction of our city for decades to come."  With a more densely arranged inner city and greater variety and supply of housing, families earning a low-income will be able to live closer to Portland's employment centers, reducing urban sprawl and long commute times. The environmental impacts will in turn contribute towards the city's goal of reducing carbon emissions.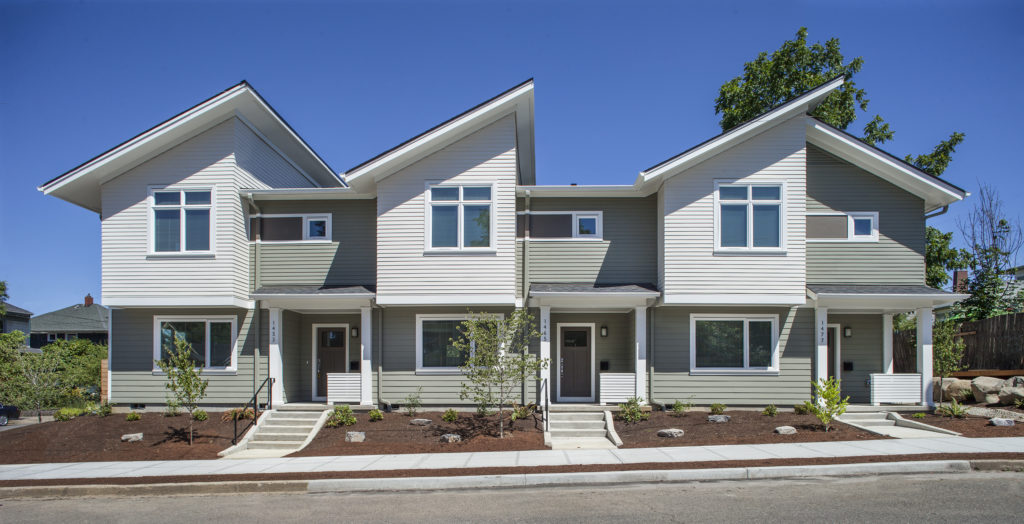 City of Portland's $5.8 million Land Acquisition Fund Approved
The City of Portland has recently created a $5.8 million land-acquisition fund dedicated solely to helping non-profit housing organizations purchase land for the future construction of affordable housing.
Led by Commissioner Dan Ryan, and approved on June 8th, the council established this first-of-its-kind program to help non-profits generate the subsidy required to make a home affordable to buyers earning a low income. It will also provide a unique opportunity for smaller, culturally-specific builders to prepare for future state and federal funding that will be dedicated to affordable housing development in the coming years. The impact could help spur the construction of roughly 150 new affordable homeownership units that are sold to people earning between 35% and 80% of Area Median Income.  
"As Housing Commissioner, I am proud this budget will take some big steps. It will secure funding for the Housing Bureau to do land acquisitions and land banking, with a new focus on affordable homeownership strategies.  Addressing our housing crisis requires dedication across the continuum from streets to stability—we need Safe Rest Villages, and we need to provide more opportunities for homeownership."

– Portland City Commissioner Dan Ryan
Combined, these directives will encourage non-profit and private developers to build more middle-housing closer to the city's core and to public transit options. They will also either fund or incentivize deeper affordability of new housing communities, a feature that has been all but ignored in recent decades. Habitat was delighted to be a part of the coalitions that worked directly with council offices and city bureaus to bring about these pro-housing policies.
If you would like to help Habitat's advocacy efforts or learn more about how Habitat plans to leverage these new opportunities, please visit: https://habitatportlandregion.org/about/advocacy/