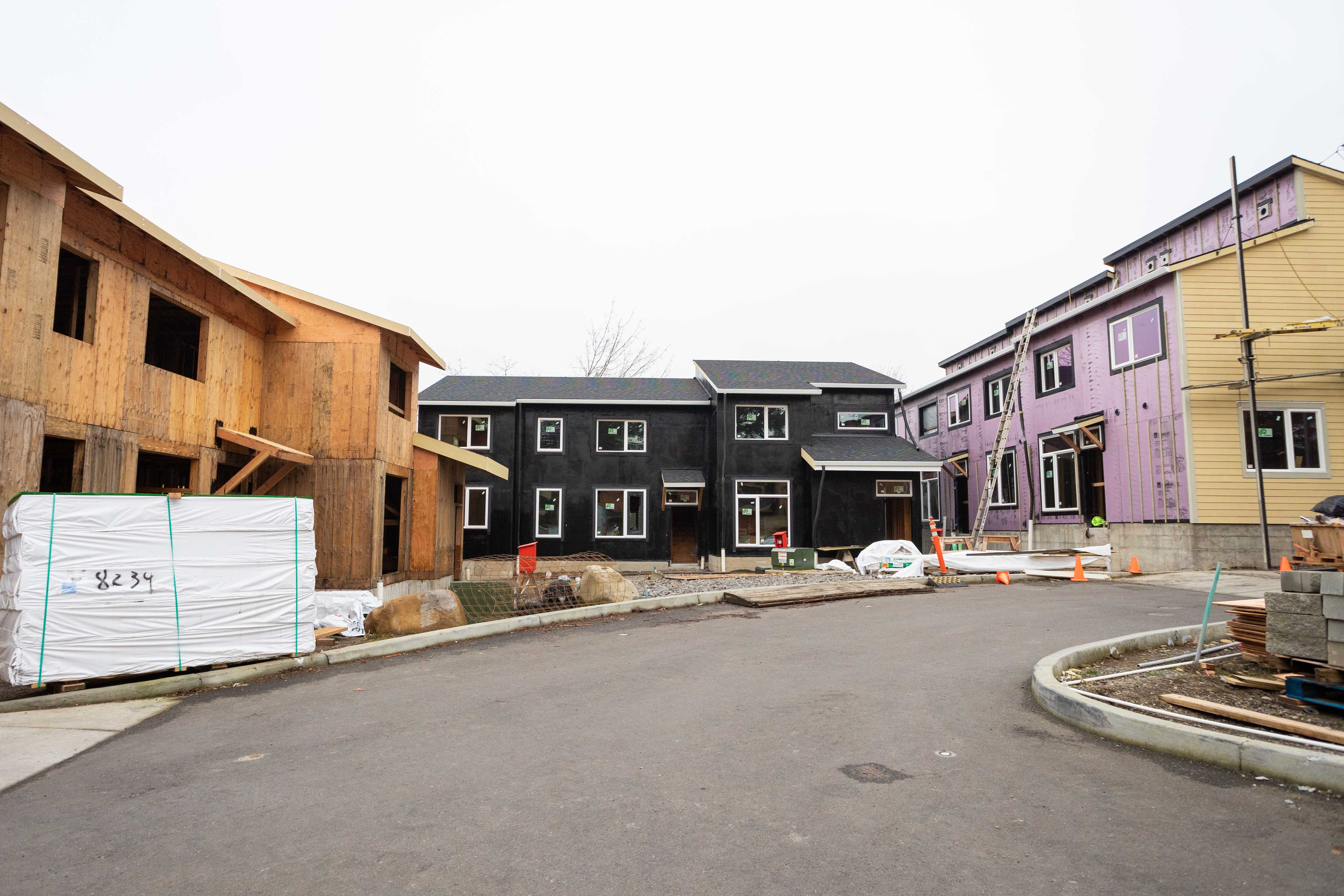 Habitat homeowners, volunteers and staff didn't let wild winter weather — including the most snowfall Portland's seen since 1943! — slow them down on three of our most active construction sites. Here are the exciting developments happening at each. Foster In this 40-home community in Portland's Pleasant Valley neighborhood, the first half of all […]
Read More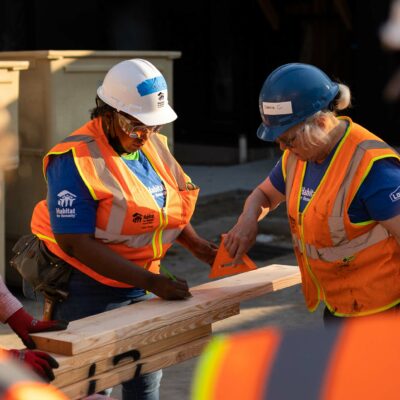 Cherry Blossom | Southeast Portland Fall has settled in on Habitat build sites around the region, but the towering fir trees at our Cherry Blossom development are as green as ever. The first eight out of 31 homes at the Southeast neighborhood community have passed inspection and excitement is in the air as homebuyers prepare […]
Read More
Credit: Video shot by Dillon Vibes, and edited by Amanda Bernhardt. As the weather slowly begins to drop in temperature and we transition from summer to fall this month, our construction crews diligently move quickly and take advantage of all the sunlight left as we progress toward completing our communities. We currently have homes in […]
Read More
Habitat blue hard hats dot our construction sites, and workers with orange vests raise frames, giving our communities a glance into a hopeful future. Through your support, we are establishing more communities across the Portland Region than ever! These homes mean much more than shelter; for Oregonians, it means optimism and a new chapter in […]
Read More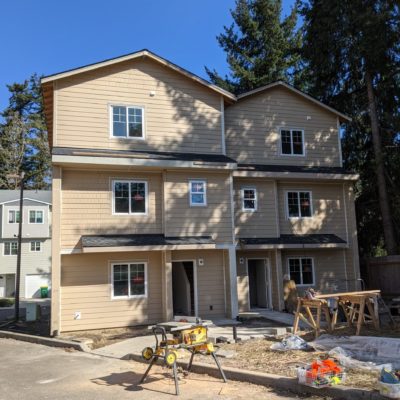 This April, we began our work with the same enthusiasm for building more affordable homes, but something different was in the air. Our energetic and loving volunteers filled the inside of the houses with lots of community conversations and shared laughter. Since the pandemic, we've missed working with new volunteers – but since recently reopening […]
Read More
Despite the challenges posed by Covid, we continue to expand our mission to build stable foundations across the Portland Region. Watch this video to see how we have overcome challenges and responded to the need for affordable homeownership.
Read More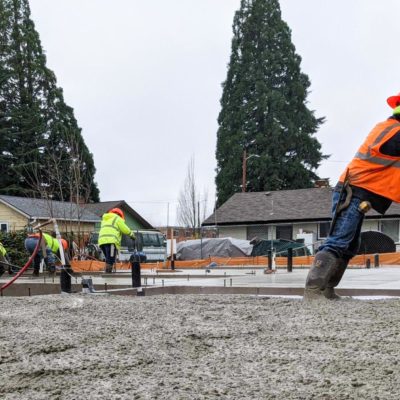 The past year was full of achievements due to the generous support of our supporters. Amid Winter weather in this new year, we continue building communities in Southeast Portland, Southeast Beaverton, Northeast Portland, North Portland along with two new communities: eight new homes near TV Highway in Southeast Hillsboro and forty new homes in Southeast Portland. […]
Read More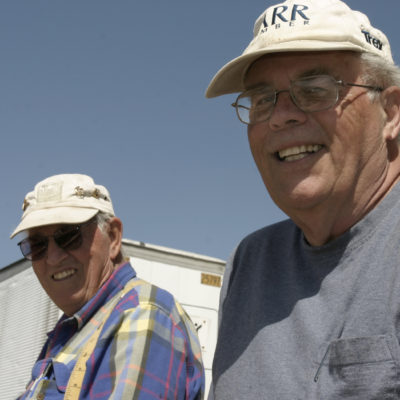 Bill (right) is a longtime volunteer who has worked alongside Habitat for Humanity for nearly two decades, and has helped increase efficiency in the way we build communities. Bill developed a great working relationship with Al (left) and described him as being instrumental in building homes in the early 2000's. Many elements go into the way we […]
Read More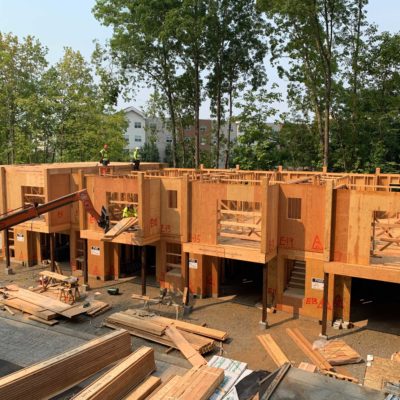 As the Portland region population grows, rent has increased, home prices have skyrocketed, and affordable housing has become harder to come by. To meet this obstacle head-on, we've launched our Triple your Impact campaign to house 500 people each year while providing affordable mortgages that will keep homes affordable for generations. Although the average cost of living for the future remains uncertain, our new communities and homes […]
Read More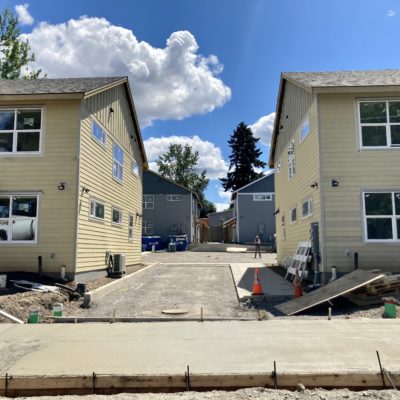 Hardened concrete foundations and towering wooden frames highlight our crews' diligent effort to close the affordable housing gap and to create tight-knit communities that thrive for generations. Our construction crews continue to develop sites across Southeast Portland and Southeast Beaverton, with families soon to start moving into their forever homes!
Read More