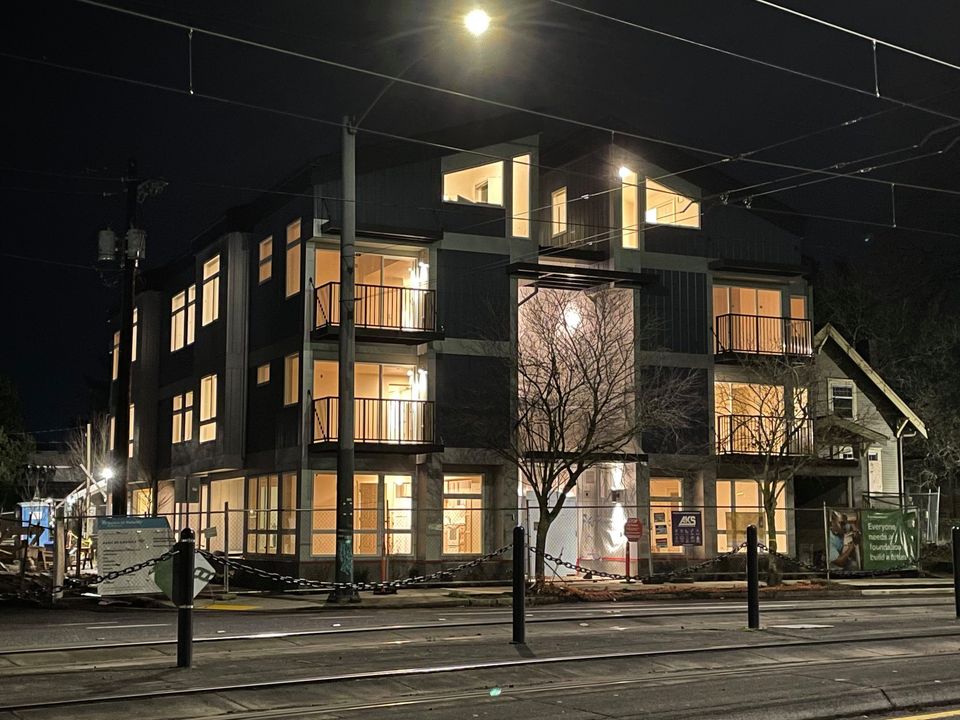 Despite the harsh winter conditions—including snowstorms and power outages — that struck the Portland region, Habitat homes continue to progress towards completion. We currently have homes in all stages of the construction process: between Denney Gardens and Simpson, we have 16 homes mid-construction; at Kenton Commons, 12 homes are almost ready to sell, while 18 more are ready […]
Read More
Since the merging of Portland/Metro East and Willamette West affiliates, we are building more homes than ever before! Check out the construction progress report…
Read More
Despite delays caused by the pandemic, Habitat for Humanity's construction crews are going strong. With three communities currently underway, we are seeing strides in construction output that could hardly be expected when Oregon essentially shut down seven months ago. Nevertheless, thanks to our staff, a barebones team of regular volunteers, and the dedicated cohort of […]
Read More
COVID-19 threw a wrench in building homes with our volunteers, but our construction crew continues to make headway on multiple communities throughout North and Northeast Portland.
Read More
Heading into spring, our construction sites are busy and buzzing with activity. With over 15 construction employees and dedicated volunteers, we've now grown to three construction sites that operate across the city.
Read More
With plans to triple the amount of people we serve annually, we're heading into the new year with a full construction schedule ahead of us.
Read More
Windows and doors are the places where your house will lose the most heat during the winter. We've got you covered with a step-by-step guide to keeping your home warm and energy-efficient.
Read More
Through your support, we're building 57 permanently affordable homes across North and Northeast Portland. It's our busiest season yet and we're just getting started!
Read More
With progress ramping up on two active communities in North and Northeast Portland, we've just broken ground on a third build site in Kenton.
Read More
Cully Place With our Home Dedication and BBQ not two weeks away, the seven homes in Phase 1 are nearly move-in ready.  All that remains are the finishing touches like installing blinds and trim before Habitat homebuyers become first-time homeowners. Each of their homes will be complete with new hardwood floors and carpet; Energy Star […]
Read More