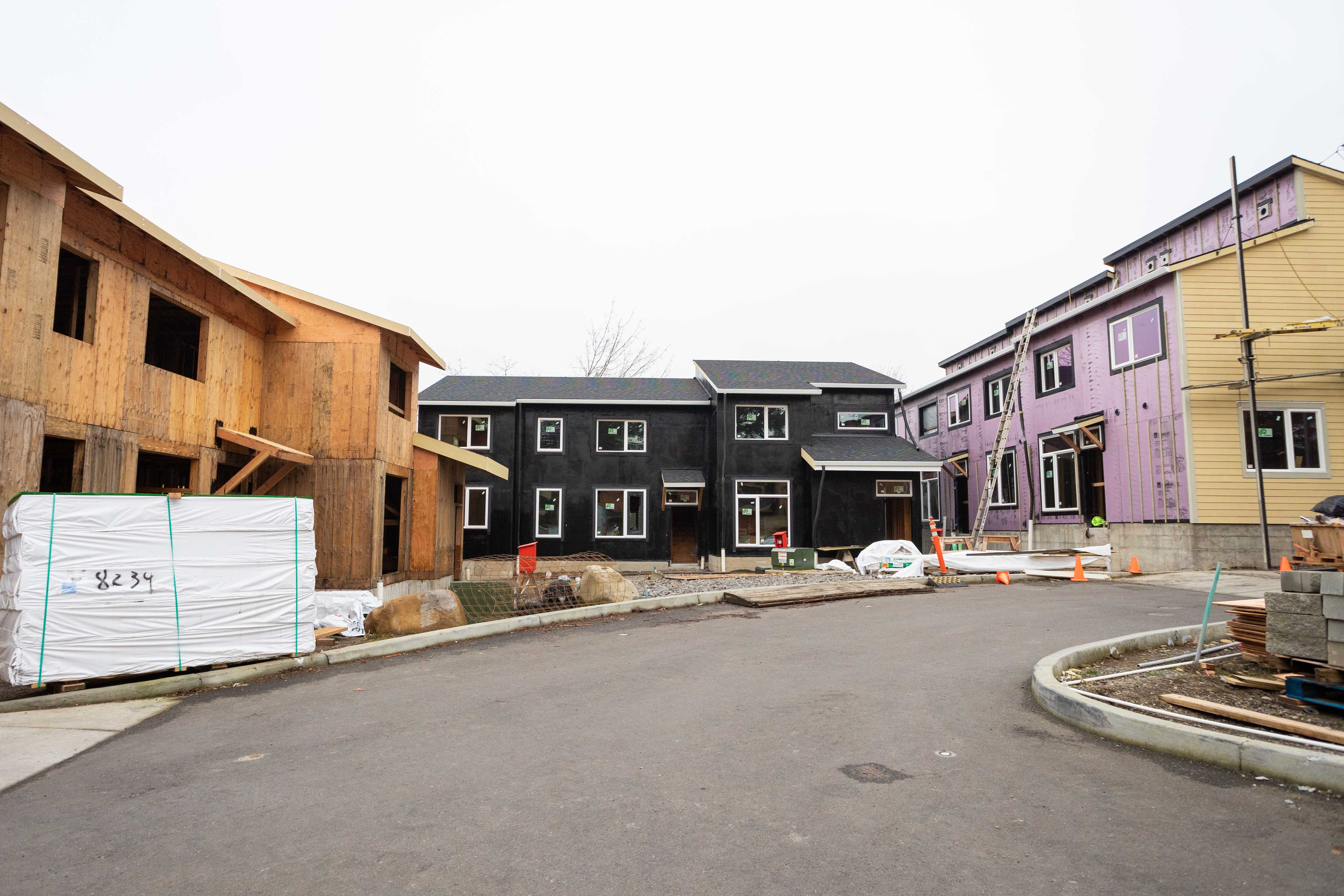 Habitat homeowners, volunteers and staff didn't let wild winter weather — including the most snowfall Portland's seen since 1943! — slow them down on three of our most active construction sites. Here are the exciting developments happening at each. Foster In this 40-home community in Portland's Pleasant Valley neighborhood, the first half of all […]
Read More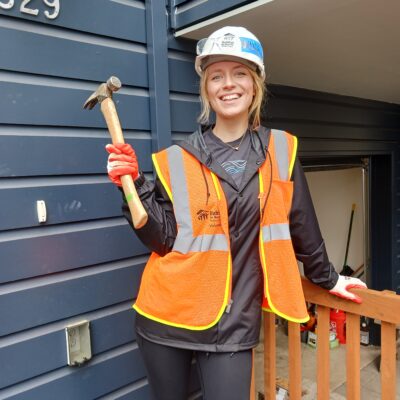 "I was filled with hope that these houses are being built." Wanda McNealy calls herself "Portland passionate," and she's committed to helping the city she loves grow even stronger. She recently spent her first day volunteering with Habitat for Humanity Portland Region, helping build and move fencing for the Cherry Blossom community in the Mill […]
Read More
Looking for a unique volunteer experience with your coworkers? Invite a team of 8-10 volunteers from your company to help build and decorate a playhouse, creating a special space for a child to call their own. Limited sponsorships available. Sign up today!
Read More
As a volunteer with Habitat for Humanity, member of the Women's Build, and a member of the Board of Directors at Oregon Tradeswomen, Sara is the kind of person who knows what it means to be a part of a community. And that is exactly what brought her to the Habitat family.
Read More
Step into the new year with us and become a Women Build member! Come learn new skills and build strong, affordable homes alongside women and femmes in an empowering environment.
Read More
Commissioner Susheela Jayapal to join Women Build Event What: Habitat for Humanity's Women Build volunteers to honor the anniversary of women's right to vote Attendees: 30 Women Build volunteers Commissioner Susheela Jayapal, District 2 Cecilia Lente, Habitat Homeowner Minh Nguyen, Habitat Homeowner When: Saturday, August 24. Best time for media & photos: 11:30am-12:30pm. Commissioner […]
Read More
Members of Habitat's Women Build Program build affordable homes in Cully. What: Habitat for Humanity's Women Build program celebrates International Women's Day by building affordable homes in Cully. Attendees: 30 Women Build volunteers and Lizet Molina, Habitat Homeowner When: Saturday, March 9. Best time for media & photos: Noon (Homeowner Speaker Lizet Molina at Noon) […]
Read More
Jene Cates may be a new face on the build site here in Portland, but her experience with Habitat for Humanity spans years, states and even countries. It was nearly 15 years ago that she first picked up a hammer with Habitat's Women Build program in Anaheim, California, and spent a year as a family […]
Read More
The foundation for lot twelve, Women Build's thirteenth full home sponsorship, was newly dry when Leslie Johnson arrived ready to work. A Habitat volunteer for the past year, Leslie has framed walls, built stairs and hauled "hundreds" of wheelbarrows full of dirt and gravel—all with a friendly smile. When the opportunity arose to volunteer as […]
Read More
Local volunteers join women across the United States to create affordable housing. Women volunteers representing "The Build Generation" will raise their hammers at Habitat for Humanity construction sites across the country in recognition of National Women Build Week, May 5- 13. National Women Build Week is an initiative of Habitat for Humanity's Women Build program […]
Read More