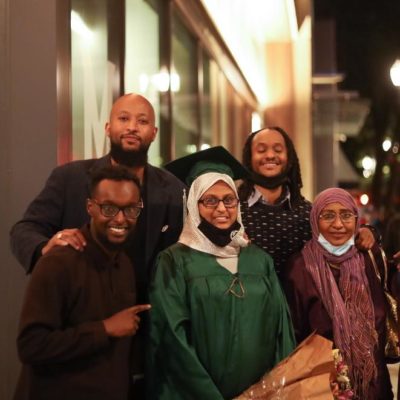 Image Caption: From right to left: Salwa (Mom), Mohamed (Brother), Douha (Sister), Sam (Brother), and Abdullah (close family friend). It was a rainy morning the day Salwa, a soon-to-be homeowner, walked up to the office of Habitat for Humanity to meet with the Homeownership Team. She was filled with excitement and anticipation for days and […]
Read More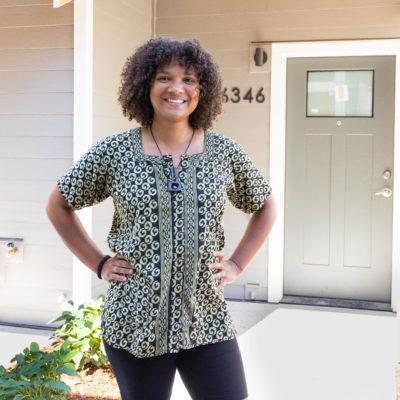 Written by: Jeremy Brautman, Volunteer storyteller Jamie spends her days supporting life-affirming independence for adults with disabilities, but soon she'll be building equity toward her own independence—financial independence, that is. Her new home will allow her to save money on a monthly basis while reaping the longer-term benefits of affordable homeownership. As a single mother with a busy service career, Jamie isn't used to putting […]
Read More
Habitat homebuyer Samer will finally be able to move about freely in his ADA-accessible home thanks to Habitat for Humanity's inclusive building model and partners at Regence BlueCross BlueShield of Oregon.
Read More
Now is a great time to organize your home and prepare for the holidays. Here's some inspiration to help you declutter your space and donate unneeded treasures to the Habitat for Humanity ReStore.
Read More
Despite delays caused by the pandemic, Habitat for Humanity's construction crews are going strong. With three communities currently underway, we are seeing strides in construction output that could hardly be expected when Oregon essentially shut down seven months ago. Nevertheless, thanks to our staff, a barebones team of regular volunteers, and the dedicated cohort of […]
Read More
Habitat homebuyer Deloris shares her triumphant homecoming and long-fought journey to homeownership.
Read More
Tanisha's life has been full of transformations and she is about to undergo another life altering event: becoming a first time homeowner with Habitat for Humanity.
Read More
After helping to build his mom's home from the ground up, Duc turned the construction skills learned through Habitat into a career.
Read More
Despite major setbacks, our work here in Portland continues. None of this would be possible without the continued support of our community.
Read More
We urge our strong base of supporters to vote YES on Measure 26-210 to provide desperately needed funds to the region's homeless service organizations.
Read More