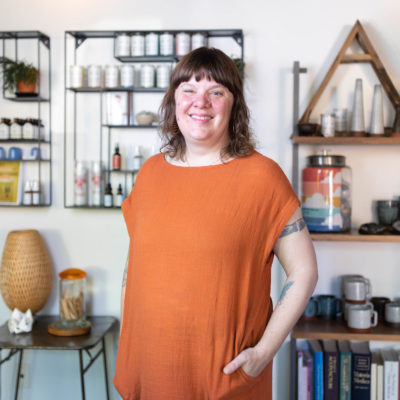 Through a grant made possible by Habitat for Humanity, four women-owned businesses in the heart of East Portland's Cully community have secured a healthy space for their clients. Now, local acupuncturist Kristen and her colleagues can breathe easily and continue to provide wellness services in a time where mental and physical health is so essential.
Read More
After an overgrown hedge threatened to overtake Beverly and Dale's backyard, they reached out to Habitat for Humanity to restore their home.
Read More
In efforts to combat years of gentrification and a legacy of displacement, Habitat for Humanity Portland/Metro East is partnering with the City of Portland to enact the North/Northeast Preference Policy. Construction is now underway on the first two Habitat communities built under this new initiative.
Read More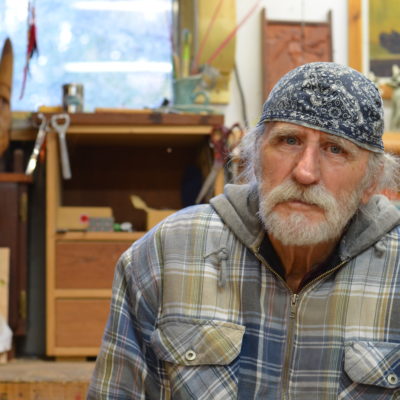 Tucked behind a sage green home in Portland's Cully neighborhood is Marine Veteran and local artist, Jon, busy at work in his garage-transformed-workshop. He's eying the proportions of his current project: a three-legged corner table topped with a slice of Spalding tree trunk. It's nearly finished–just needs a subtle layer of lacquer and this handcrafted […]
Read More
With a yard filled with remnants collected from years passed, Claire's corner lot was in much need of a transformation, but she didn't have the ability to tackle this project on her own. Through the helping hands of Habitat and community partners, her yard transformed into a haven perfect for a springtime garden. Habitat's Home […]
Read More
Did you know Habitat homes are now permanently affordable? We're committed to a Portland Metro region that is affordable to families and individuals living on low incomes–not just today, but for generations to come. In partnership with Proud Ground, our new permanent affordability model will allow Habitat homeowners to continue building equity in their homes, […]
Read More
Julie Flemming has called the Cully neighborhood home for the past 16 years, after purchasing her home in 2002 following a divorce. She loves her neighborhood and spends her free time gardening and working on projects around her home. Over time, she made some upgrades to her kitchen, visiting the Portland ReStore for supplies. She […]
Read More
Anne and Dub DeBrie's NE Portland home has a spacious-feel, with vaulted ceilings and richly-colored walls covered with photos and memorabilia from their decades spent as well-known local musicians. Their home wasn't always as welcoming—when they bought the house in 2006 it was claustrophobic, so much so that Dub could stand flat on the ground […]
Read More
When Judith Sosa Carcoma first approached Habitat for Humanity Portland/Metro East for help, she was worried. She held a letter from her insurance company notifying her that if she was not able to make repairs to her home, her coverage would be canceled. The roof needed to be replaced and several tree branches hung precariously […]
Read More