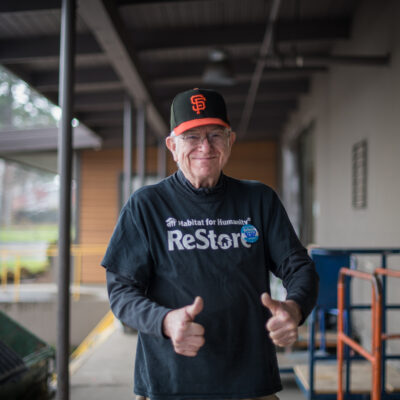 You could say Ray Williamson "saw a sign" a decade ago that led to him becoming one of the Beaverton ReStore's most dedicated volunteers. Ray and his wife Brenda were driving near their home in Brennan, Washington, on the Olympic Peninsula, when Brenda "spotted something shiny in the window" of a Jefferson County Habitat for […]
Read More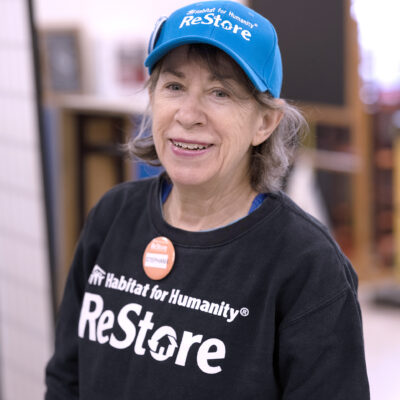 By Monicia Warner, Volunteer Storyteller If you walk into the Gresham ReStore on any given Thursday, you'll notice a line five or six people deep in the jewelry section. New customers might not think anything of it, but seasoned shoppers will recognize it as a sure-fire sign that volunteer Stephanie Payne — the 'jewelry curator' […]
Read More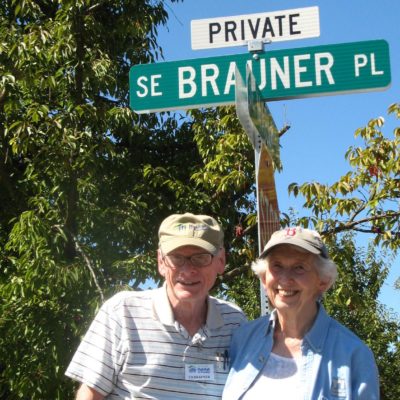 After volunteering with Habitat for Humanity for over 25 years, Ed looks back on his grassroots efforts to build resilient communities.
Read More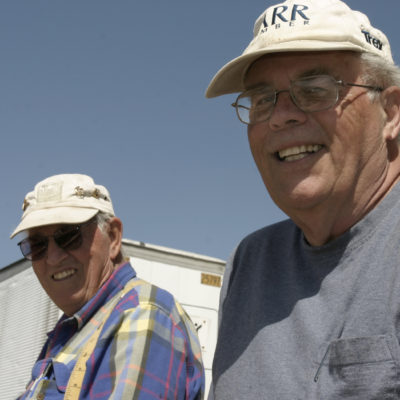 Bill (right) is a longtime volunteer who has worked alongside Habitat for Humanity for nearly two decades, and has helped increase efficiency in the way we build communities. Bill developed a great working relationship with Al (left) and described him as being instrumental in building homes in the early 2000's. Many elements go into the way we […]
Read More
Having put in hundreds of volunteer hours with Habitats across the country, Nina brings a wealth of experience to every opportunity.
Read More
As a volunteer with Habitat for Humanity, member of the Women's Build, and a member of the Board of Directors at Oregon Tradeswomen, Sara is the kind of person who knows what it means to be a part of a community. And that is exactly what brought her to the Habitat family.
Read More
After retiring from a lifetime in software engineering, Stuart volunteers behind-the-scenes to connect every facet of Habitat's mission.
Read More
As a lifetime Portlander, Gregg partnered with Habitat for Humanity to rebuild a city he knows and loves.
Read More
From beginning a career in mechanical engineering at the age of 19 to running her own home repair business throughout Santa Cruz County, Rebecca came to Habitat for Humanity with a few tools up her sleeve.
Read More
As an Assistant Site Supervisor for Habitat for Humanity, Nathan brings a spirit of service to each and every day he's on the build site.
Read More