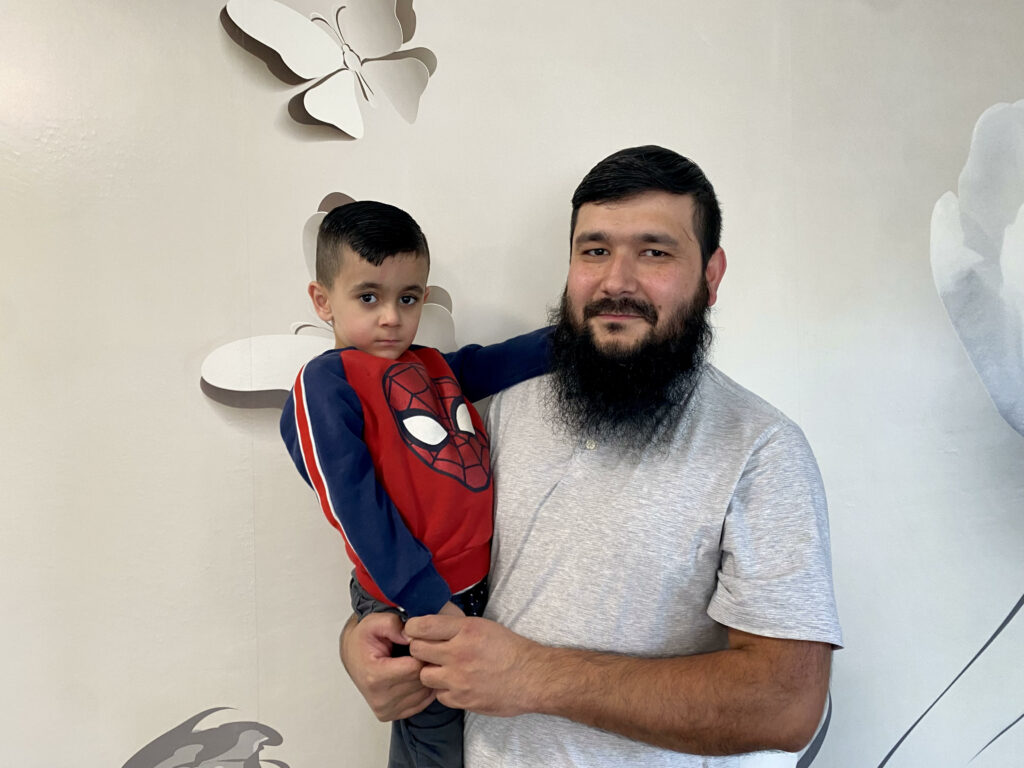 Almost two years to the day he moved in, Pamir sat in his Habitat home reflecting on the life he had built for his family over the past eight years in America.
He built it not only through working hard and finding a supportive community, but quite literally with his hands. He helped build the house that he and his wife, along with their four young children, live in today.
Pamir moved into his home in November 2021, when Denney Gardens – Habitat's 16-home community in Beaverton – was completed. He and his wife have four children under 10, and Pamir said the stability of homeownership has changed their lives for the better.
"In our Iraqi, Moroccan and Afghani community, we love kids, and the wives are always home taking care of the kids," he said. "With one person working, it is too hard to catch up on rent and everything. But we feel secure now and I can make my payments easily."

Pamir and his wife moved to the U.S. from Afghanistan in 2015 with their eldest child, who was born there. Everything about American culture is entirely different from that of his home country, he said, including food, working life and transportation. They came to Oregon because they had distant relatives here who could help guide them through the lifestyle differences in this country.

Before he became a Habitat homeowner, Pamir was renting an old house that had mold issues. He knew he wanted to get his family out of there and into a better living situation.

Pamir applied for a Habitat home two times before his application was accepted on the third try. He was not surprised, however, when his family was finally chosen.

"It's just life," he said. "If you want something, and you try, finally you will get it."

He completed the majority of his participation hours at Denney Gardens building his own home along with those of his future neighbors. He also volunteered at Habitat ReStores, but said he preferred the construction sites due to the practical nature of the work. Through the process, he learned how he might be able to fix things in his home if he ever needed to.
He also got to meet and bond with his neighbors, and he said everyone in the Denney Gardens community is proud of each other.

"We have a mixed community from Afghanistan, Morocco, Iraq, Somalia, America, and Mexico," he said. "In the last couple of years, we haven't faced a single problem."
Pamir's home is clean and decorated with plants, sprawling ornate rugs and floral wallpaper. Brightly colored fish swim in a small aquarium in the corner, and a pet bird chirps in the living room.
In order to be present for his wife and children, Pamir works as a driver for Uber and Lyft, which allows flexibility in his schedule. He considers himself "the luckiest person" because of his situation.
"Habitat is doing nice work; they don't go by race, they don't go by color," he said. "They go by whatever is applicable. I'm so happy with that."