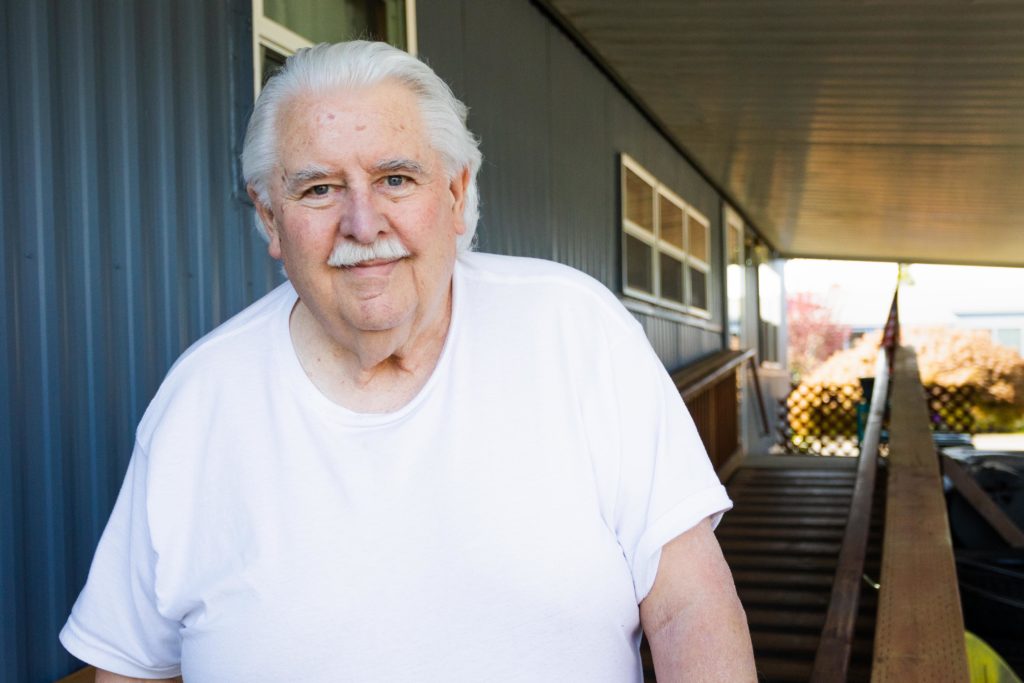 As he stood and admired his freshly built wooden ramp, Brian, a Navy Veteran, explained how he looked forward to freely navigating around his home. Recently, Brian had a nasty fall while trying to climb the steps to his front door with his walker, resulting in a broken rib. This event was the final straw for Brian. Having an accessible home was no longer an option but a requirement that his well-being depended on. Brian teamed up with Habitat for Humanity's Home Repair Program to build a ramp from his driveway to his house.
Brian and his wife Diane have lived in their home for six years. For Brian, building a ramp meant he could take control of his life and focus on other extracurricular activities outside his home. Now that he is retired, Brian enjoys fishing and woodworking. During the week, Brian and Diane are a part of a choir group that calls themselves "The Serenaders" at his local senior center. They visit nursing homes every Wednesday to sing and perform. On the weekends, Brian spends time with a close group of neighbors at a local coffee shop. They enjoy the sense of community in their neighborhood.

Brian served in the Navy and in the Navy Reserves during the Vietnam era, ultimately completing four tours in Vietnam while stationed in Ho Chi Minh City, formerly Saigon. After his time in the Navy, Brian worked for the U.S. Coast Guard as a cargo agent. Brian suffered health issues brought on by his years of service and the injuries he sustained from falling down his stairs. His mobility became more restricted.
Volunteers from Habitat Portland Region were able to build an ADA accessible ramp to the front door and complete several other projects for Brian and Diane. Anthony Grimaldi, Home Repair Manager for Habitat Portland Region, beamed while sharing details on this repair project.
"Brian was really impressed at the craftsmanship that went into the ramp, and he always comments that he could 'drive a Harley Davidson up that ramp, it's so sturdy,'" Anthony said. "We also had to relocate Brian's tool shed to free up some space for the ramp, so we laid a solid paver base and disassembled the shed, moved it to a new spot, and put it all back together."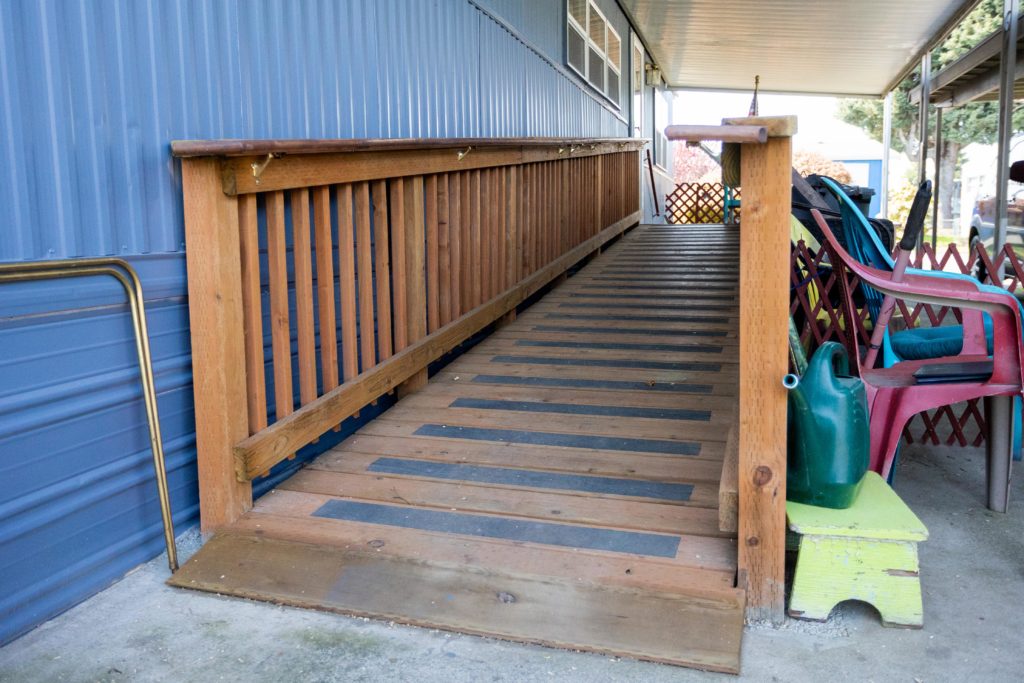 Habitat volunteers also took care of plumbing repairs for Brian. Previous plumbing issues within the home forced Brian and his wife to commute to the laundromat which became increasingly difficult for them due to their limited mobility. These issues affected their quality of life, as Brian also faced issues with the kitchen sink which added challenges when they needed to cook.
As a result of these repairs, Brian and Diane can now safely access their home now, use the kitchen and bathroom freely without their home flooding. With the maintenance done on their plumbing, they are once again able to do laundry within their home – they no longer are forced to make the journey to their laundromat every time they need to wash clothes. Brian and Diane both endlessly thanked the volunteers. 
"The repairs have made it easier to access the house," Brian says. "It has made the biggest difference in the world, as I can't climb my stairs anymore. I will soon be using an electric wheelchair provided by the VA, and now I can feel good knowing I have a way to use it. I feel great and very grateful to Habitat for its work. We have needed this for a long time."
To learn more and apply for the Habitat for Humanity's Home Repair Program, visit https://habitatportlandregion.org/programs/home-repair