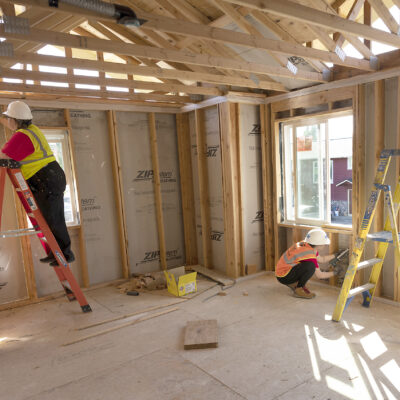 Portland, OR (August 17, 2023) –The Wells Fargo Foundation has awarded Habitat for Humanity Portland Region $100,000 to build affordable homes in the Portland region. Habitat Portland Region is one of more than 230 Habitat for Humanity affiliates awarded grant funding nationwide through the 2023 Wells Fargo Builds program and Welcome Home initiative to help […]
Read More
Credit: Video shot by Dillon Vibes, and edited by Amanda Bernhardt. As the weather slowly begins to drop in temperature and we transition from summer to fall this month, our construction crews diligently move quickly and take advantage of all the sunlight left as we progress toward completing our communities. We currently have homes in […]
Read More
Habitat blue hard hats dot our construction sites, and workers with orange vests raise frames, giving our communities a glance into a hopeful future. Through your support, we are establishing more communities across the Portland Region than ever! These homes mean much more than shelter; for Oregonians, it means optimism and a new chapter in […]
Read More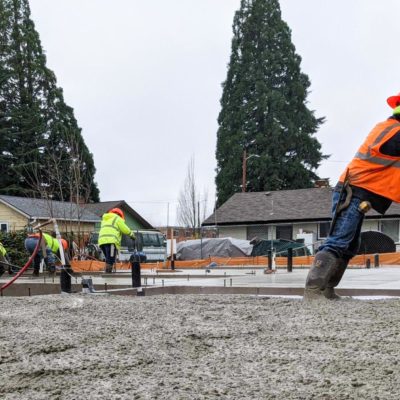 The past year was full of achievements due to the generous support of our supporters. Amid Winter weather in this new year, we continue building communities in Southeast Portland, Southeast Beaverton, Northeast Portland, North Portland along with two new communities: eight new homes near TV Highway in Southeast Hillsboro and forty new homes in Southeast Portland. […]
Read More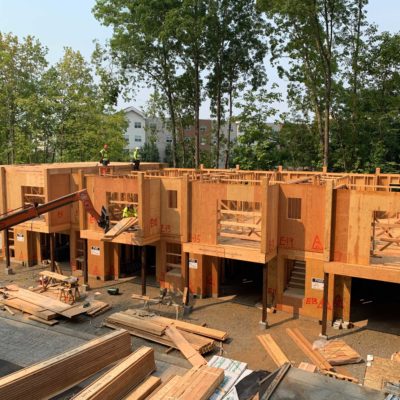 As the Portland region population grows, rent has increased, home prices have skyrocketed, and affordable housing has become harder to come by. To meet this obstacle head-on, we've launched our Triple your Impact campaign to house 500 people each year while providing affordable mortgages that will keep homes affordable for generations. Although the average cost of living for the future remains uncertain, our new communities and homes […]
Read More
Since the merging of Portland/Metro East and Willamette West affiliates, we are building more homes than ever before! Check out the construction progress report…
Read More
Despite delays caused by the pandemic, Habitat for Humanity's construction crews are going strong. With three communities currently underway, we are seeing strides in construction output that could hardly be expected when Oregon essentially shut down seven months ago. Nevertheless, thanks to our staff, a barebones team of regular volunteers, and the dedicated cohort of […]
Read More
After helping to build his mom's home from the ground up, Duc turned the construction skills learned through Habitat into a career.
Read More
Heading into spring, our construction sites are busy and buzzing with activity. With over 15 construction employees and dedicated volunteers, we've now grown to three construction sites that operate across the city.
Read More
With plans to triple the amount of people we serve annually, we're heading into the new year with a full construction schedule ahead of us.
Read More