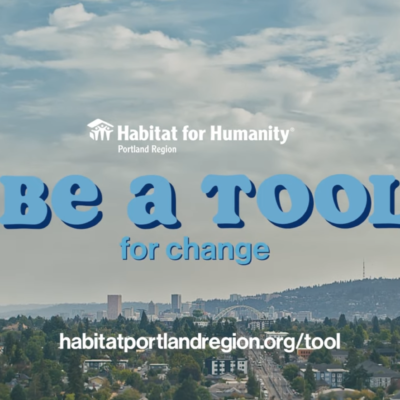 Be bold, be insightful, be imaginative, and share success. These are the values that creative agency and Habitat for Humanity partner CMD lives and breathes each day. Co-owner Darren Rankin embodies these values as he is inspired by CMD's commitment to community impact efforts. When Covid swept across the world at the beginning of March […]
Read More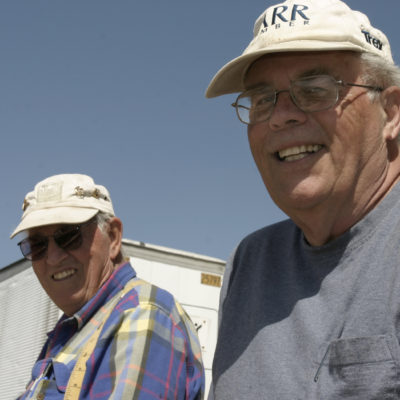 Bill (right) is a longtime volunteer who has worked alongside Habitat for Humanity for nearly two decades, and has helped increase efficiency in the way we build communities. Bill developed a great working relationship with Al (left) and described him as being instrumental in building homes in the early 2000's. Many elements go into the way we […]
Read More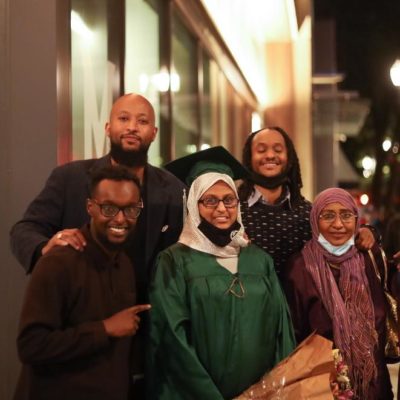 Image Caption: From right to left: Salwa (Mom), Mohamed (Brother), Douha (Sister), Sam (Brother), and Abdullah (close family friend). It was a rainy morning the day Salwa, a soon-to-be homeowner, walked up to the office of Habitat for Humanity to meet with the Homeownership Team. She was filled with excitement and anticipation for days and […]
Read More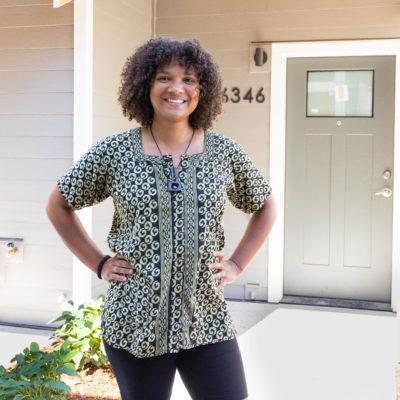 Written by: Jeremy Brautman, Volunteer storyteller Jamie spends her days supporting life-affirming independence for adults with disabilities, but soon she'll be building equity toward her own independence—financial independence, that is. Her new home will allow her to save money on a monthly basis while reaping the longer-term benefits of affordable homeownership. As a single mother with a busy service career, Jamie isn't used to putting […]
Read More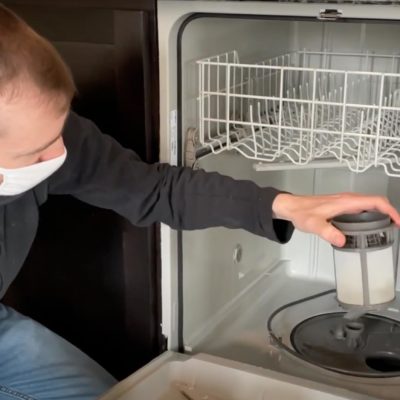 Dishwashers bring convenience into homes, helping many of us take care of cleaning while we focus our attention elsewhere. In theory, our dishwashers would clean themselves while they cycle, right? Not exactly. Food chunks and particles which are extracted by the hot water jets trickle down and into the filters. Both sit at the bottom […]
Read More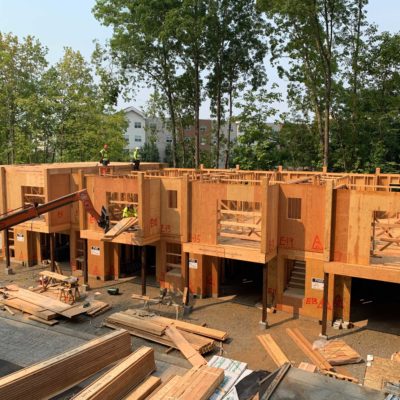 As the Portland region population grows, rent has increased, home prices have skyrocketed, and affordable housing has become harder to come by. To meet this obstacle head-on, we've launched our Triple your Impact campaign to house 500 people each year while providing affordable mortgages that will keep homes affordable for generations. Although the average cost of living for the future remains uncertain, our new communities and homes […]
Read More
Since becoming a Habitat homeowner seven years ago, Sandra remembers the feeling of building homes alongside her future neighbors in what would become…
Read More
Heading into spring, our construction sites are busy and buzzing with activity. With over 15 construction employees and dedicated volunteers, we've now grown to three construction sites that operate across the city.
Read More
Habitat homeowner Molly credits Habitat for helping change her family's trajectory. Since moving into her new home, she's been able to invest in their future.
Read More
Longtime Habitat homeowner, Julia, talks about how a stable, affordable mortgage helped her achieve the unthinkable.
Read More